Africa stands as the World's 2nd most populous continent and is home to
1,460,481,772 people, representing 18.5% of the global population share according
to Worldometer. Forecasts indicate a continued rise in this number, leading to the emergence of startups created to meet the needs of this expanding populace.
Though still in its early stages, Africa's startup ecosystem has experienced
significant growth over the last decade. More businesses have been built and
mergers and acquisitions have become more commonplace. With the burgeoning startup count, incubators and accelerators have also increased, providing funding, mentorship and more. Hence enabling businesses access the resources need and positioning them to scale.
Talemia, a growth catalyst for early-stage African founders, is one of the entities providing these opportunities for start ups on the continent. Employing unconventional methods, they assist startups in executing strategies for better performance and faster traction. Talemia's key objective is to help founders in transitioning from ground zero to a point where their product is ready to launch in the market and able to attract funding. Talemia is an early believer for ambitious African founders. Victor Onyekere, Founder/CEO at Talemia highlighted that critical and intentional support must be provided to these African founders at an early stage. He believes that this support has to go beyond funding into product strategy, operational excellence and growth.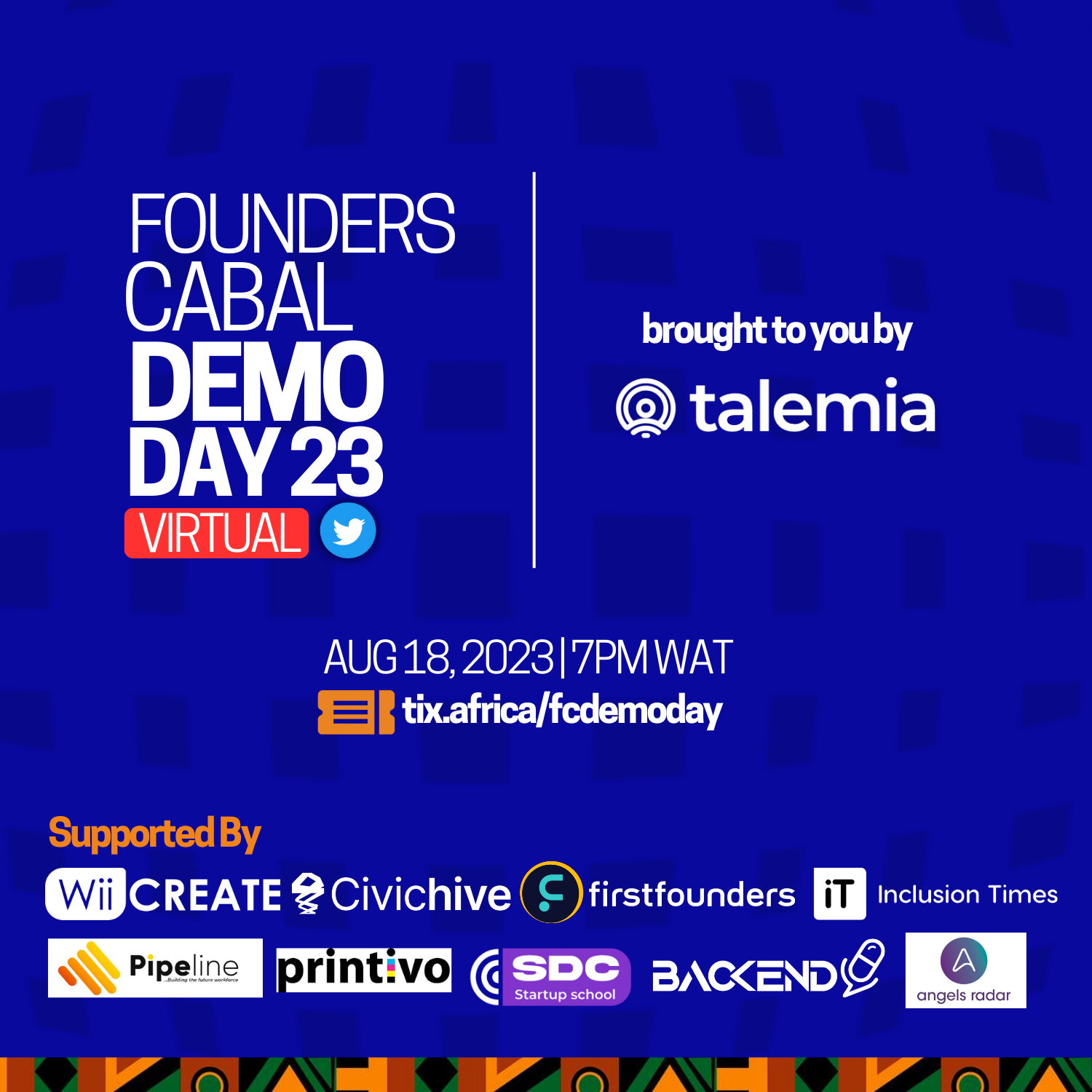 One of Talemia's initiatives supporting founders is their upcoming Virtual Demo Day. This event is a gathering that will unite investors, founders and venture capitalists. Participants will share insights into the present and future investment landscape in Africa, while also providing insight to founders aspiring to join global accelerators like Y Combinator and Techstars for better business success. The highlight of the event is the pitch session, offering founders the opportunity to pitch their businesses and receive feedback from industry leaders. Esteemed operators, venture builders and founders like Emmanuel Oballa, Sonia Kabra, Foluso Ojo, Ayobamigbe Teriba, Chudi Ofili, David Lanre Messan, Temitope Ekundayo amongst others, will be in attendance providing valuable insights to aid founders on their journey from inception to exponential growth.
Event Details
Date: Friday, August 18th 2023
Time: 7pm WAT
Venue: X Spaces (Formerly Twitter spaces)
To register, click Here.
This event is supported by Inclusion Times, WiiCreate, Firstfounders, SDC
Startup School, Printivo, Civichive, Angels Radar and Talent Pipeline
Company. For sponsorship and further enquiries, please reach out to the events team.
---
Inclusion Times is the official media partner for the Founders Cabal Virtual Demo Day by Talemia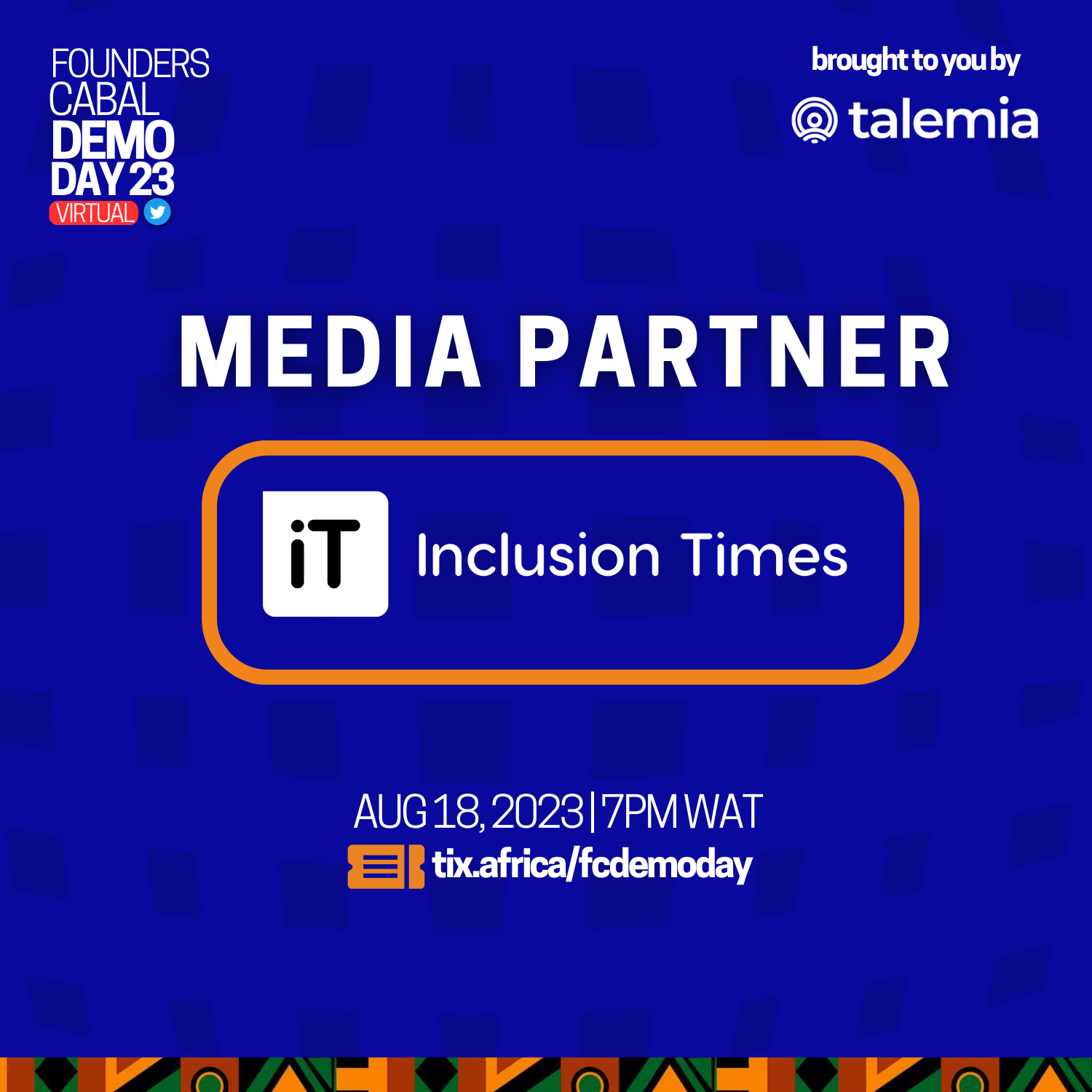 Comments