It is 2009. I had just concluded seeing Tobey Maguire's Spiderman. Like most kids then, I fantasized about being Spiderman. At a point I put a Spider on my hand hoping it would bite me like it did to Peter Parker, so that I too could be Spiderman. I even caused a ruckus in my compound trying to replicate what I have seen in the movie by jumping down from a staircase. Everybody came out from their apartment and was scared because of the sound of my fall.
To cut the story short, even if I ended up being Spiderman, courtesy of the spider bite, would such super power be relevant in a country where the presence of high rise buildings for web slinging are scarce. This was the question I asked myself after watching a Spiderman video game on Facebook recently. A similar question pops up when the eNaira is mentioned in the same context with financial inclusion. Without having the right infrastructure how can the eNaira boost financial Inclusion in Nigeria.
Without having the right infrastructure how can the eNaira boost financial Inclusion in Nigeria?
Think of Africa's poor financial Inclusion as a three-way problem. Financial inclusion (end), the means (in this case, eNaira) to solving financial inclusion, and the means (infrastructure) to solving the means. In other words, the CBDC is an end itself. For the eNaira to solve the intended problem (financial inclusion), emphasis must be placed on the infrastructure that makes it work. Picture this infrastructure as a means to digitization. For me, I look at three indicators, smartphone penetration, internet connectivity, and literacy.
Statistics show that Nigeria performs badly given these indicators. "So how does the CBN plans to tackle the problem of financial Inclusion."
The CBN will continue to refine, fine-tune and upgrade the eNaira...Nigerians should expect to see additional functionalities in the coming months. - Godwin Emefiele
The CBN wants to add an offline functionality that allows the eNaira to work on phones without the internet. Possibly via the use of USSD. This move will undoubtedly eclipse the duo of poor smartphone penetration and internet connectivity, but the literacy rate still poses a problem and leads to some questions.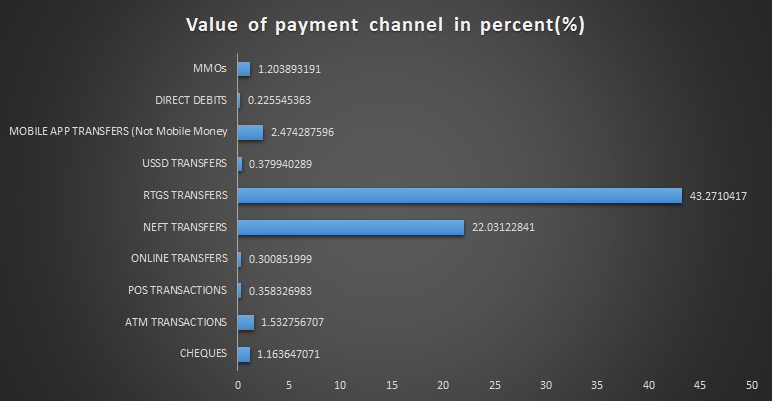 1. Who are those making use of this mode of payment?
2. What can we say about the educational background of people making use of USSDs?
3. Do they have a bit of formal knowledge or not?
I don't have answers to these questions, but I suspect the bulk of people using this mode of payment has a bit of formal education. If my suspicion is correct, this leads to yet another question: How can people with no formal education use the USSD?
Nigeria in focus
GDP: $432.294 billion in 2020 compared to $448.12 billion in 2019
Population: 206,139,587 in 2020 compared to 200,963,03 in 2019
GDP per capita: $2,097 in 2020 compared to $2,229 in 2019
Comments