The disparity in financial inclusion amongst men and women in Nigeria has become an immense concern to the policy direction of the Nigerian government.
Financial access in Nigeria is inclined towards male adults with a 13% difference in the banked population in favour of men and this is not in line with the policy direction of the Nigerian government with respect to financial inclusion. Nigeria's Financial Inclusion Strategy (Central Bank of Nigeria, 2012) has an ambitious target of including 70% of the population in formal financial services by 2020 (from a base of 30%).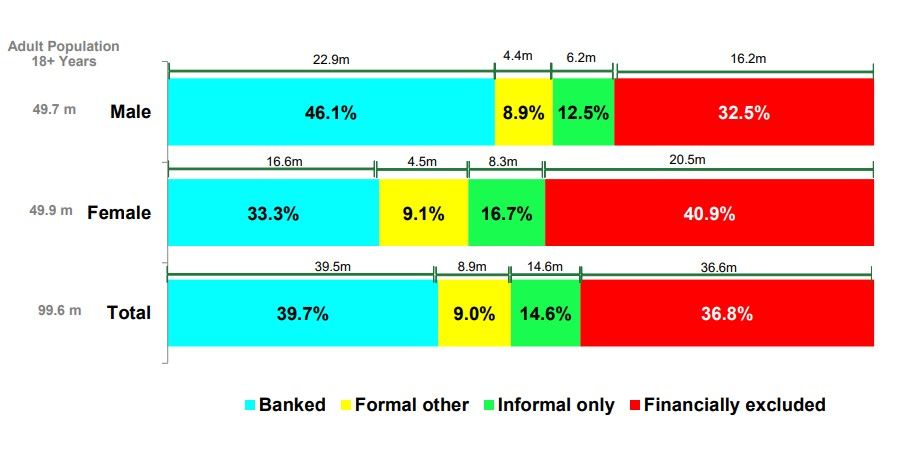 It is of utmost importance to zoom-in on women-focused financial inclusion efforts by the private sector and the government as women are often involved in the formal sector through trading which exposes them to cash and the challenges of handling cash. Some private sector organizations working on women financial inclusion include: Rendra Foundation (Abuja) and Mama Moni (Lagos).
It is remarkable that over 60% of the Nigerian adult population are now financially included which is close to the 70% financial inclusion target of the government but it is also important to ensure that it balanced equally across all genders.
Comments