WhatsApp, founded by Brian Acton and Jan Koum, is the world's most popular messaging application. As of February 2020, WhatsApp has recorded over 2 billion users worldwide. Acquired by Facebook for approximately US$19.3 billion in February 2014, WhatsApp is very popular across North America, Latin America, Western Europe, Asia, and Africa.
The focus here is Africa, where WhatsApp is the most used app and the largest messaging platform. While there are currently no specific numbers for the number of WhatsApp users in Africa, there are over 192 million social media users recorded in Africa. 172 million of these users are mobile-only, and among these social media users, WhatsApp is the most popular, followed by Facebook Messenger.
According to an article titled "WhatsApp in Africa", written by Clark Boyd and published by The Startup on Medium, over 53% of internet users in Nigeria use WhatsApp. In South Africa, it is 49% of internet users. In Kenya, it is a staggering 73%. These numbers, in well-populated countries in Africa, are a reflection of the dominance the app has in Africa.
WhatsApp Pay
WhatsApp originally was an app to send and receive messages in text form, using mobile numbers as the contact address rather than email addresses, usernames, or pins (e.g. Blackberry Messenger). Since then, WhatsApp has grown from a Toyota to a Porsche. The app has been updated over time to include a status feature like Snapchat's stories that disappear after 24 hours and WhatsApp Business. Businesses, especially retailers, merchants, and service providers, have taken advantage of this feature and use it to put up their products and services, offering customer service via chat.
With these in mind, it is natural and expected for WhatsApp to introduce WhatsApp Pay, an in-chat payment feature allowing users to send and receive money to their contact list on WhatsApp and make merchant payments.
Last month, WhatsApp Pay started its expansion in India. It had been testing the feature since early 2018, starting with 1 million users. It was granted approval last month by the National Payments Corporation of India (NPCI), the body operating the popular and very successful UPI infrastructure, to begin rolling out UPI-powered payments in India.
In Brazil, it was suspended by Brazil's Central Bank a week after launch. According to the Central Bank, it was suspended to ensure competition in the payments' system market.

How WhatsApp Pay might play out in Africa.
Looking at how WhatsApp is used on the continent, particularly in Africa, I can predict two ways in which WhatsApp Pay can play out.
P2P (Peer to Peer) Transfer
Sending and receiving money via a phone is already common with African mobile phone or/and smartphone users. In countries like Kenya and Zimbabwe, USSD based mobile money services like M-Pesa (Kenya) and EcoCash (Zimbabwe) are dominant. In Nigeria, mobile banking apps (like bank mobile apps), and "agent-modelled" Fintech businesses like PAGA are dominant.
With 53% of internet users using WhatsApp in Nigeria or 73% in Kenya, it would not be far-fetched for WhatsApp to introduce a way for these users to send money to their contacts on the app. For instance, imagine you can send a certain amount of money to your mother on WhatsApp while chatting.
Merchants Payment
With features like WhatsApp Status and product listing (product picture, details, and price) on WhatsApp Business app, it looks like it is only a matter of time before WhatsApp introduces a way for merchants to get paid directly on WhatsApp, using WhatsApp Pay in Africa.
For instance, you see a pair of sneakers you like on WhatsApp and want to buy. Rather than a long process of messaging the merchant for their bank details, for example, leaving the app to pay for the product through your bank app, then coming back to the app to show evidence of payment, you just pay the seller directly on WhatsApp using the WhatsApp Pay feature.
It becomes even better when you imagine the other Facebook's juggernauts, Instagram, and Facebook itself, integrating WhatsApp Pay as a means to pay for products or services on those platforms.

WhatsApp Pay in Nigeria: Possible launch and potential partners.
If WhatsApp Pay launches in Nigeria, it is most likely the platform will work with already existing payment processing companies like Interswitch, Flutterwave, and Paystack.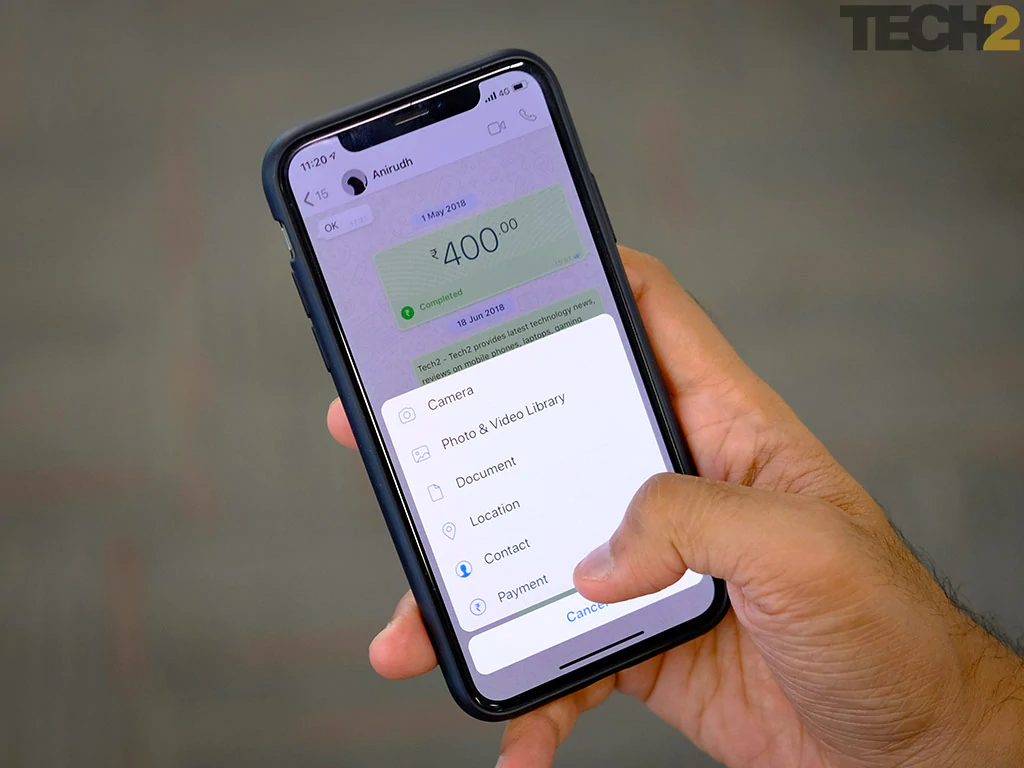 In my opinion, these companies will act like the "back end", processing transfers and transactions done on WhatsApp and storing transaction details. Doing this will require the use of a debit/credit card. Users will add their card details to WhatsApp, the details of the card will be protected by WhatsApp and its Nigerian partners, and then users can start transacting directly from the app.
Who will WhatsApp Pay compete within the Nigerian market?
WhatsApp will come into a market already filled with Fintech platforms offering different kinds of services. Savings, loans, payments, etc. However, WhatsApp will be a direct competition to Fintech platforms that have as a major service offering, sending and receiving money. The app will prove a strong competitor to wallet based apps and P2P Fintechs like Kuda and Wallets Africa.
Comments