Several African-based Fintechs have reportedly announced shutting their virtual card services indefinitely. Last week many customers of firms like Nigeria's Flutterwave, Uganda's Eversend, and Rwanda's Busha received emails stating that virtual dollar card services will no longer be available starting Saturday, 16th July 2022. Flutterwave has stated that it has suspended its virtual card services due to an update from its card partner.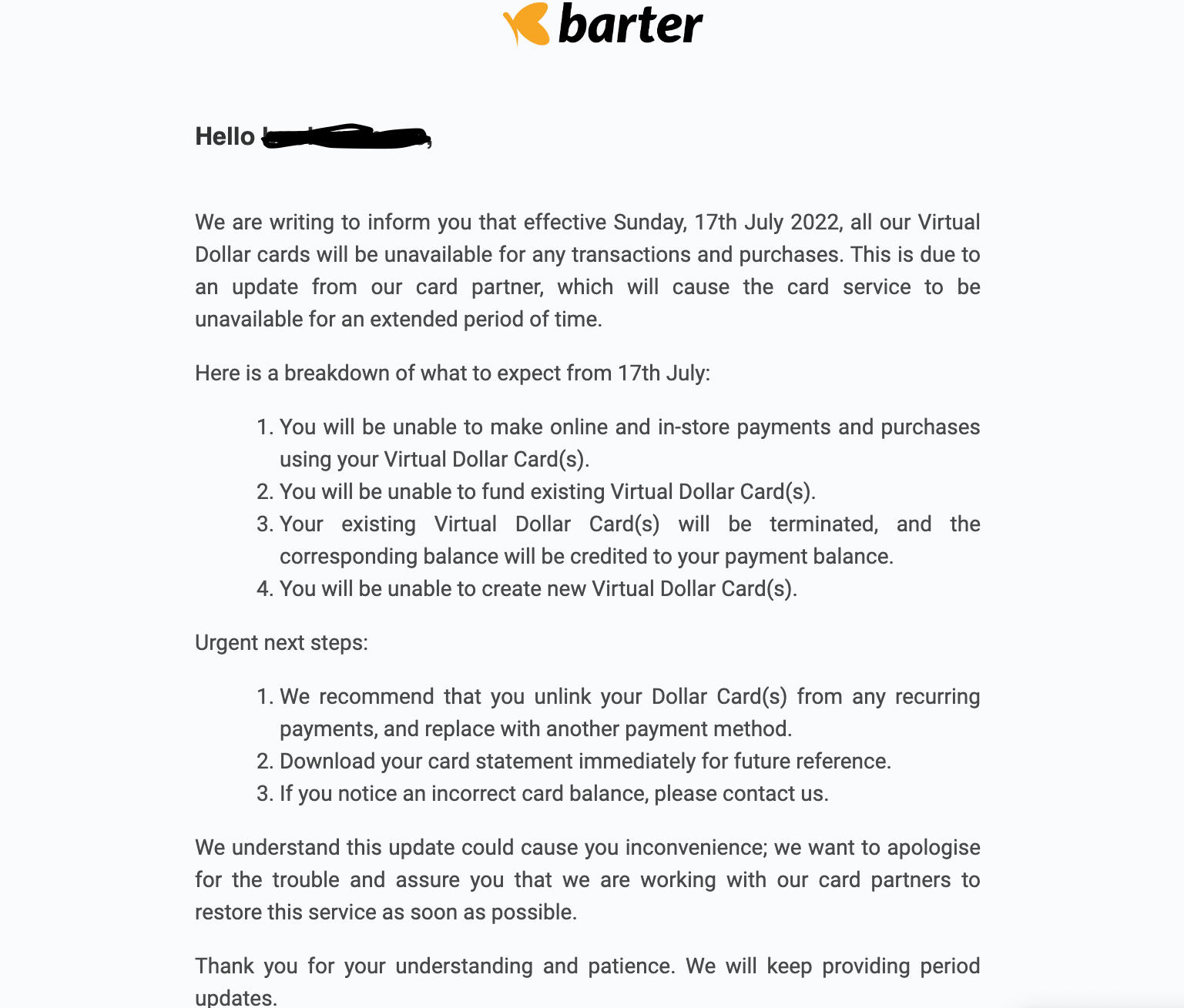 Last week, uncertainty gripped the payment industry in Africa, as the decisions these firms took are believed to affect both customers and merchants as several other companies like Selar use the likes of Flutterwave's Barter (Founded in 2017) in issuing virtual cards to their customers. The virtual card carries all the features of a regular card but allows users to make payments online without carrying any physical card. The suspension means that many users will no longer enjoy the convenience of this service.
Many merchants and users will look towards alternatives like Chipper Cash, ALAT and Fundall to make international payments. Flutterwave, Eversend and Busha will be faced with possibly losing a number of their customers and which would ultimately hamper their reputation and reliability.
Comments