The Central Bank of Sierra Leone has launched a national financial inclusion strategy. Despite having about 12 commercial banks and a population of more than 7 million, only 12% of adults in the country have bank accounts. The apex bank has sought to address this challenge by adopting a new financial inclusion strategy targeted at women, youths and the rural population. Many of this unbanked population are in rural areas far from the reach of traditional banks.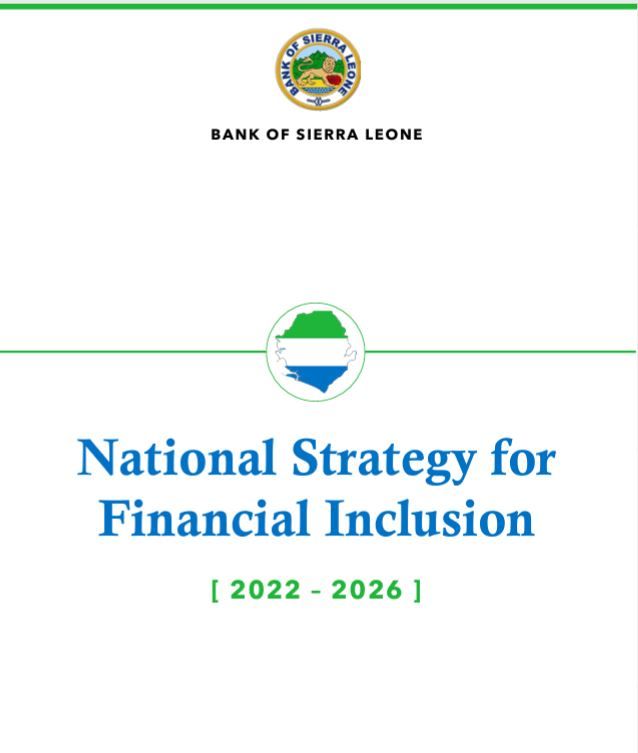 The National Financial Inclusion Strategy (NFIS) has prioritized promoting development that would boost the expansion of financial products and services for women, youths and rural communities. The central bank, through the NFIS, will also seek to foster innovative technology and solutions to create affordable and safe digital financial services. In addition, the regulatory body will strive to ensure all Sierra Leoneans have access to educational and financial programs and initiatives that would improve their understanding of how to access and manage their finances.

This Strategy is the second following the National Financial Inclusion Strategy of 2017-2020, whose productivity can be questioned as the record of Sierra Leoneans embracing digital financial service is still significantly low. The Apex will hope this new strategy of 2022 -2026 will yield better results and boost financial inclusion in the country.
Download NFIS 2022-2026 file here: https://www.afi-global.org/publications/sierra-leones-2022-2026-national-financial-inclusion-strategy/

Sierra Leone in focus:
Population: 7.9 million in 2020 as compared to 7.8 million in 2019

GDP: $3.8 billion compared to $4.1 billion in 2019

GDP per capita: $484 in 2020 compared to $527 in 2019


Comments