Digital payments firm, Ozow, has announced a partnership with MTN Mobile Money (MoMo), which further eases the process of consumers loading funds onto their mobile wallet without a credit card.
Launched at the start of of 2020, MTN MoMo crossed the one million user milestone in June, offering its users an easy way to send money to friends and family members whilst also paying for services like prepaid electricity, car licence disc renewals, and online purchase of products.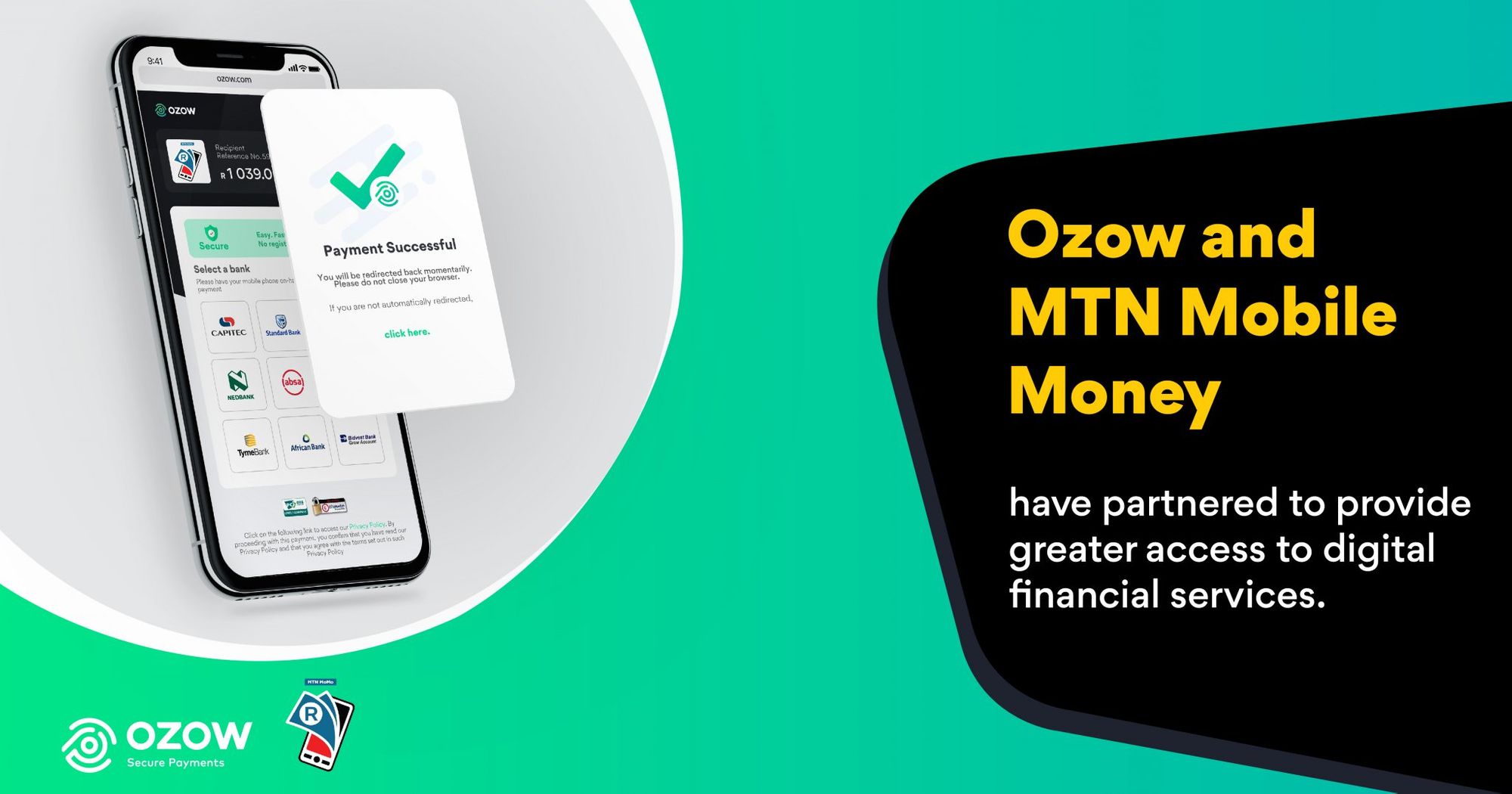 Africa is the current epi-centre of the world's mobile money industry. According to GSMA, there are 469 million registered mobile money users in sub-Saharan Africa, transacting 23.8 billion times at a value of $456.3-billion in 2019 – nearly two-thirds of the global sum. However, Southern Africa accounts for just 2% of registered mobile money accounts in sub-Saharan Africa, thus highlighting a great potential for growth, which this partnership seeks to accelerate.

Ozow's Instant EFT payment option is now available on MTN MoMo.