The Backstory
Sometime in April 2020, a new social media platform, Clubhouse, debuted with a lot of buzz around it during the lockdown. The platform was novel in its own right, and it seemed fashionable. *Seemed because some Android users like myself have not experienced it first-hand.
Clubhouse is an invitation-only social media app where users can communicate in voice chat rooms that accommodate groups of up to 5,000 people. The audio-only app hosts live discussions, with opportunities to participate through speaking and listening.
Like every other good thing, it attracted all sorts of interest, and one of such interests came from Twitter, the popular microblogging platform.
According to an April 7th Bloomberg article, Twitter held discussions for a $4 billion takeover of Clubhouse. While the said conversation did not seem fruitful, the next move from Twitter was something ordinary people like myself did not expect. On Monday, May 3rd, Twitter launched a feature called 'Twitter Spaces' and to be honest, it just felt like having the entire Clubhouse as a feature on Twitter. Shortly afterwards, Clubhouse became available on some Android devices.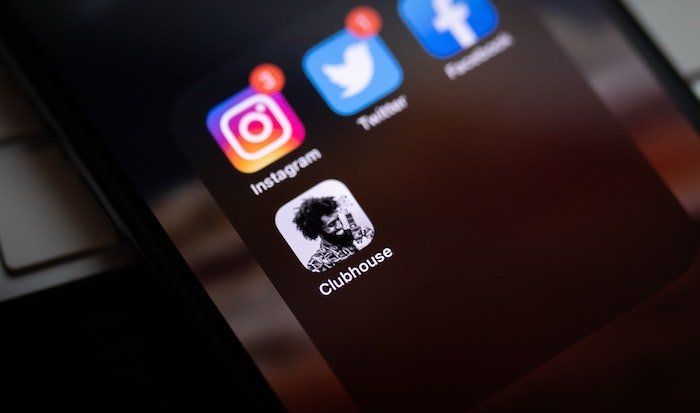 The rush to acquire or replicate Clubhouse is where my curiosity began.
I found it fascinating because, for myself, who doesn't still have access to ClubHouse, Twitter Spaces was an opportunity to host a Clubhouse-like conversation.
But this development also worried me, raising questions in my head such as
What would the new start-up do?
How would they maintain market share?
Would they crash?
Would they take on this challenge as an opportunity to pivot and scale?

I didn't have answers, but the first thing that came to mind was TikTok, and Instagram Reels, which is a very similar case. While it is important to note that both cases are different, I felt that Clubhouse could borrow a leaf or two from how TikTok was able to remain a relevant product.
To satisfy my curiosity, I asked people to share their thoughts on 'How TikTok was able to retain market relevance and what Clubhouse could learn from it'. I'll be sharing the top 3 insights from two respondents that I found to be very insightful.
Please note, responses have been paraphrased.

From Tochukwu Egesi
TikTok was able to create a Fear Of Missing Out sensation when they launched and over time, they were in our faces, and you just wanted to check out what it was all about. The frenzy caused Gen Zs to sign up on their platforms.
TikTok leveraged the short attention span of users and incorporated it into their strategy. Tiktok designed the platform to allow only short content. Quick content resulted in people constantly checking their pages to catch the fun and their faves, making the platform much more exciting.
TikTok went big on community building and leveraged a lot of micro-influencers. This focus on micro-influencers helped them work with much more influencers than they would have if they were focused on macro-influencers.- This strategy was a market mover and winner for TikTok.

From Amin, Everything Na Art
The Community: People rally around TikTokers quickly and support themselves to go viral.
The Algorithm: It's just a simple algorithm that makes it easy for good content to go viral without you needing to be something' before that content.
It's the sort of algorithm that Instagram had around 2012/2013 but lost due to ads. TikTok allows anybody to go viral.

Author's Thoughts + What can Clubhouse do?
Cross-platform content sharing was one key factor that helped TikTok. That easy shareability made it easy for people to move content from one platform to another, helping them save time. E.g. you would see a TikTok video on Reels, Instagram Story, WhatsApp Statuses and more.
Exclusivity (to iOS) was a significant market mover for them, but now that they don't have it, maybe a more robust inclusivity focused approach could be their saving grace. It sure doesn't feel great to find that the app is available on some (not all) Android devices.
Inclusivity is a long road, and you have to go all the way
Clubhouse should make it easy for people to record conversations. Our case study TikTok used this to outpace Instagram Reels. A significant mark could be an automatic 'this audio was recorded in a clubhouse room'.
Being able to record and share clubhouse audio would make people more willing to use the platform and take the content & platform viral.
Clubhouse should focus on building and strengthening communities. The reason is simple; people want to feel they are with others. By incorporating a more straightforward community-focused algorithm and using micro-influencers (which people can relate to)
Notable new features: This could be the big-break Clubhouse needs right now. Maybe they need to pivot to become an audio conference app? Perhaps they need to release more user-friendly features.

Options and options, but will they eventually find the most valuable tools to help them pivot and retain relevance? That may happen if they read this article.
So Share It.
Comments