In several ways, bitcoin makes sense for global trade. The currency jumps borders with ease, where other currencies encounter friction. If the counterparty is willing to receive bitcoin on the other end, it's often faster and cheaper than legacy payments. But this can be a big "if" because bitcoin is a newer way of transferring money and people aren't exactly used to it quite yet.
With that said, some Nigerians are becoming reliant on using bitcoin as a way to trade internationally, and are finding bitcoin has significant benefits over legacy financial systems.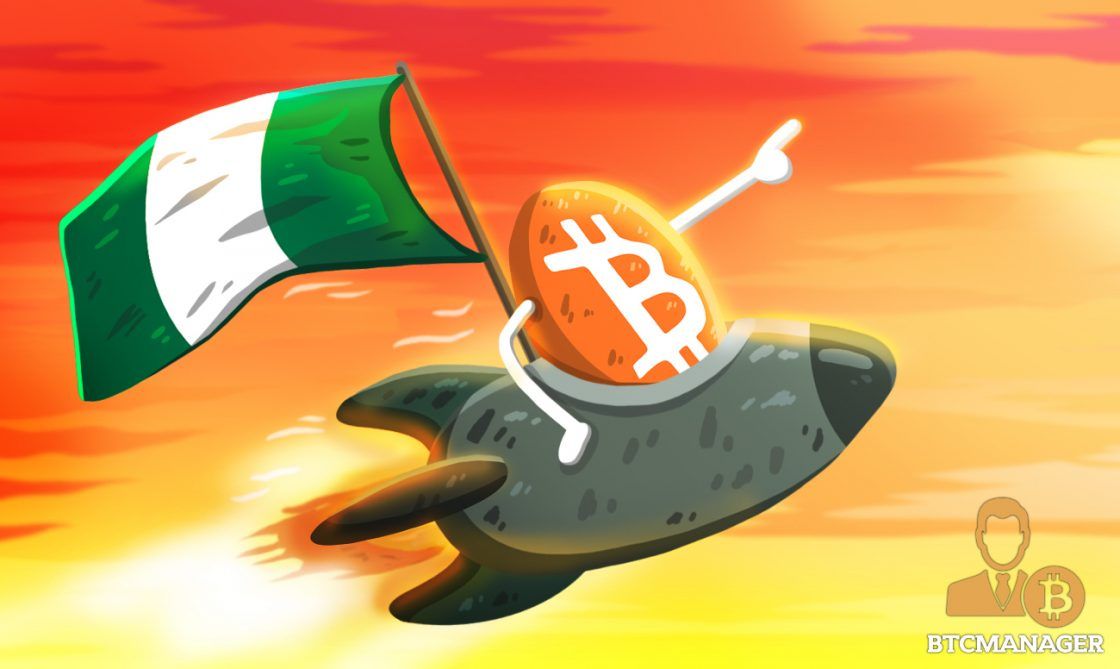 Foreign exchange woes
Nigerian bitcoin entrepreneur Chimezie Chuta has another theory for why some are using bitcoin for trade with China and beyond.
Like most other countries in an increasingly globalized world, Nigeria imports a significant percentage of the goods that it uses. As Chimezie Chuta put it: "Nigeria's economy is heavily import dependent and China is a major import partner to Nigeria,"
Nigerians have had to struggle with this process, though. "Access to [foreign exchange (FX)] for importation by Nigerian business owners is highly limited because the [Central Bank of Nigeria (CBN)] has limited liquidity to cater for everyone," Chuta said.
If Nigerians want to reap the benefits of trade, they need to hunt down a way to exchange their naira (Nigeria's national currency) for other currencies. In Nigeria, finding U.S. dollars or Chinese remnibi is not an easy task. "Importers typically rely on the black market for the additional FX needed and that comes at a very high price," Chuta said.
This is one of the other reasons Ezike has turned to bitcoin as an alternative. "The hustle for [the] dollar and all that is quite a thing I love to avoid," Ezike told CoinDesk.
With bitcoin, he can "take out all international banking routing processes," he said.
Others are reaching the same conclusion.
"Chinese exporters have expressed willingness to accept bitcoin payments for their goods; hence, many business people in Nigeria find it more convenient to make such payments with bitcoin for obvious reasons," Chuta said, adding that bitcoin is speedier, open and trustless.
More naira problems
Entrepreneur Monyei Chinazaekpele was able to buy clothes, COVID-19 masks and tests from House of Trippy in China, to resell to customers in Nigeria.
He decided to use bitcoin after experiencing mounting frustration with current banking limitations, especially their impact on global trade. "I was enlightened about the monetary policies on the ground. I was shocked to my nerve," he told CoinDesk.
Chinazaekpele reiterated Chuta's and Ezike's point that foreign exchange is tough in Nigeria. "You can't easily switch to other currencies," he said, adding that he's hopeful it's just "a matter of time" before this situation improves.
"Basically, bitcoin is stress-free to use and honestly, the naira is not a good store of value," Chinazaekpele said, pointing to the naira's 12% inflation rate, which means the value of the currency depreciates by that much value every year.
Bitcoin's price fluctuates, and sometimes the price goes down. But Chinazaekpele argues that bitcoin generally doesn't have this inflation problem because over the long term the price has been going up.
Chinazaekpele's also looking to buy a cashew processor with bitcoin, but he's still working out the details with the factory, which is also located in China.
As for the relationship between the government in Nigeria and crypto, Ezike said that "they are really confused about what to do with it. But hopefully they will embrace it."
Comments