The Federal Government of Nigeria says it will explore diplomatic options in resolving the trade dispute between Nigerian traders in Ghana and Ghanaian authorities.
This was disclosed by the Nigerian Minister of Industry, Trade and Investment, Otunba Richard Adeniyi Adebayo on Thursday afternoon while inaugurating the newly elected Executives members of the Commerce and Industry Correspondents Association of Nigeria (CICAN) in his office in Abuja.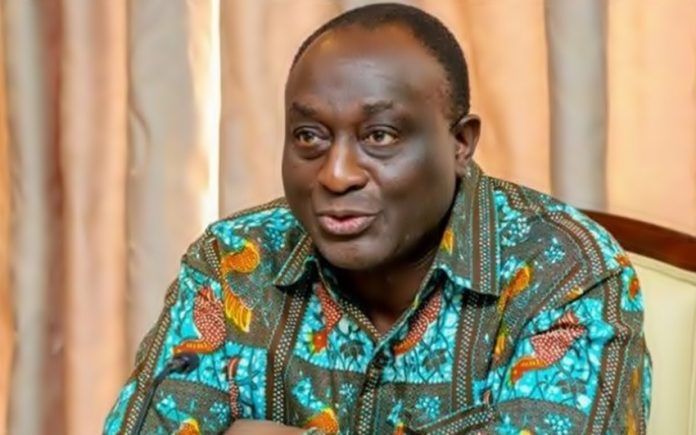 The Minister also led the Nigerian delegation on a bilateral conversation with the Ghanaian Minister of Trade and Industry, Alan John Kwadwo Kyerematen today and emphasized on the relationship of West Africa's two biggest economies, citing the need to resolve diplomatically, the issues that have led to the ill-treatment of the Nigerian business community in Ghana.
Mr. Adebayo added that consultations are on-going between both nations to ensure that the matter is resolved amicably.
Nigeria's House of Representatives Speaker, Hon. Femi Gbajabiamila, met with his Ghanaian counterpart, Rt. Hon. Prof. Mike Oquaye, on Wednesday evening. Both parties discussed on a Bilateral Committee Meeting aimed at resolving issues between the two countries at the Ghanaian Parliament House in Accra.
Comments