Two years after getting an approval-in-principle, the management of Guaranty Trust Holding Company Plc has announced getting formal and final approval from the Central Bank of Nigeria for the commencement of operations in its Fintech subsidiary, HabariPay. The Habari product was created by the bank as a platform that would offer users direct and easy access to a large range of digital banking services. Habari 1.0 was first introduced in 2018 as an e-commerce and music platform, now evolved Habari 2.0 will seek to accomplish more.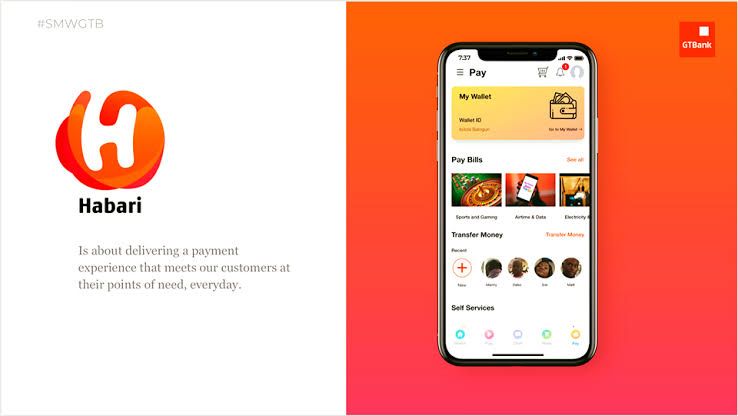 Fully Focused on improving the financial experience of customers and introducing digital financial services to over 38 million adults unbanked Nigerians, GTCO Plc has set its gaze on deepening financial inclusion in Nigeria through HabariPay. The latest PSB license offers the bank the full operational right to enter the country's urban, and rural regions and join other institutions in the Fintech ecosystem. With HabariPay, GTbank evolves its services and hopes to heavily invest in improving the experiences of customers through innovative technological solutions.
Guaranty Trust Bank is one of the largest financial institutions in Nigeria and has sort to restructure itself in a bid to pursue more success, the bank will now seek to compete with Fintech companies in Nigeria's payment industry. Hence, GTBank will strive toward ensuring that HabariPay can rival the likes of Flutterwave and Paystack.
Nigeria in focus:
Population: 206.1 million in 2020 as compared to 201 million in 2019
GDP: $432.3 billion compared to $448.1 billion in 2019
GDP per capita: $2,097 in 2020 compared to $2,229 in 2019
Comments