EFInA describes Nigeria's Fintech landscape as growing at$9 Billion in total transaction value, with a concentration in Lagos, focused on banked customers and providing payment and lending solutions.
In its 2020 report, EFInA unveiled a number of actions that could enhance Nigeria's Digital Financial Services landscape – leading to a higher number of people included into the financial system. If they are well executed, they could yield the biggest impact.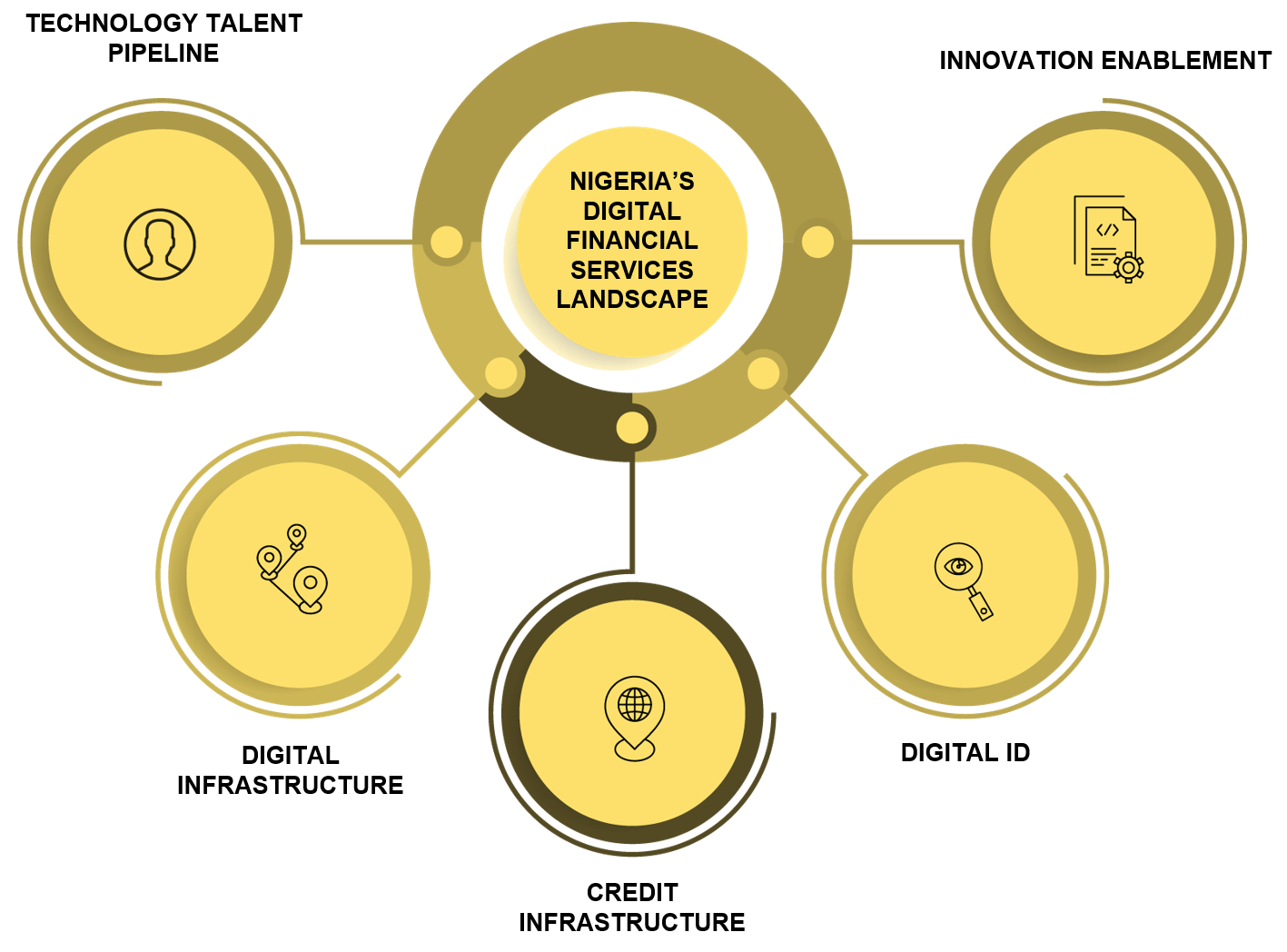 1. Foster innovation: This involves enabling new ideas, technology and opportunities to enter unexplored markets.
2. Develop a credit infrastructure: The World Bank describes credit infrastructure as the set of laws and institutions that enables efficient and effective access to finance, financial stability, and socially responsible economic growth through credit reporting, secured transactions & collateral registries; and insolvency & debt resolution.
3. Create a pull for digital ID: in this digital age, a digital ID drives inclusion. With a unique digital ID, an individual has only one identity within a system, and every system identity corresponds to only one individual.
4. Increase the technology talent pipeline: Since technology is now the growth engine for businesses, it has become pertinent to improve tech talent pool. This includes aligning the increasing demand with a supply of skilled local tech talents.
5. Expand digital infrastructure: Commitment to actions that promote the long-term growth of the digital economy. Digital services depend on infrastructure for delivery, and without digital services, infrastructure providers have little for their infrastructure to do.
A concerted and collaborative effort involving CBN, other financial services regulators (NAICOM, PENCOM), NCC, NIBSS, Donors and Foundations could lay the enabling framework to power the next level of growth in financial services.
A concentrated effort by all stakeholders to address structural challenges is required to capture a greater share of Nigeria's $50bn Digital Financial Services opportunity, and mitigate emerging risks as the sector evolves.
All recommendations combined could help accelerate the ambition to include more individuals into the formal financial system.
Comments