First Bank of Nigeria, a foremost provider of financial inclusion services in Nigeria, recently announced that it has disbursed loans summing up to over of 17 billion Naira to individuals, across the country through FirstAdvance, its digital lending solution.
Designed to provide convenient and easy access to cash for salary earners who have accounts with FirstBank and have received regular salaries for two months prior to the loan request, FirstAdvance  has so far supported over 128,000 unique customers with loans.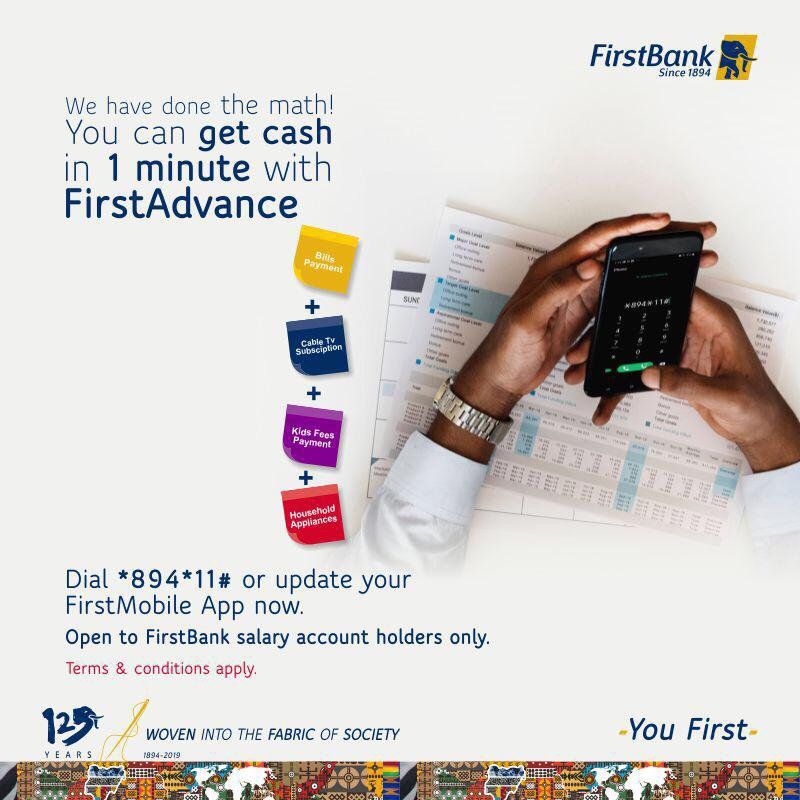 Loan processing with FirstAdvance can be done in less than a minute, and the service can be accessed in two ways; via the USSD code; *894*11# or the Bank's recently upgraded mobile banking application, FirstMobile. The bank advices their customers to upgrade their FirstMobile App to the latest version on android and iOS for requests via the App.
Furthering its efforts towards financial inclusion for all Nigerians, FirstBank also offers Personal Loan Against Salary (PLAS) to individuals in paid employment who need long term loans to meet their financial obligations. This loan product guarantees a convenient repayment plan of up to 60 months.
Nigeria In Focus:
Population: 206.6 million (Compared to South Africa's 59.6 million)
GDP: $504.57 billion (Compared to South Africa's $369.85 billion)
GDP Per Capita: $2,465 (Compared to South Africa's $6,193)
Comments