Jack Ma aka Daddy Ma
The richest person in China, Jack Ma, is synonymous with success. The English teacher turned internet entrepreneur founded Alibaba in 1999. Alibaba is the closest thing Amazon has as a competition globally, across all service lines from e-commerce to Cloud services.
Jack was the poster boy of China's innovation agenda. Despite Trump's sweet-sour relationship with China, Jack Ma was the first high-profile Chinese person Donald Trump met after he was elected president in 2016.
Jack Ma's Ecosystem
Over the years, Alibaba has  built an ecosystem to help merchants build an end-to-end shopping experience throughout their customer journey. Additionally, Alibaba has commenced merging online and offline commerce with its nearly automated physical shops to offer a unique experience to buyers. In addition to its shopping services Alibaba has now added cloud computing (Alibaba Cloud) and financial services(Ant Group) popularly known as Alipay. Jack Ma continues to invest in startups across the world.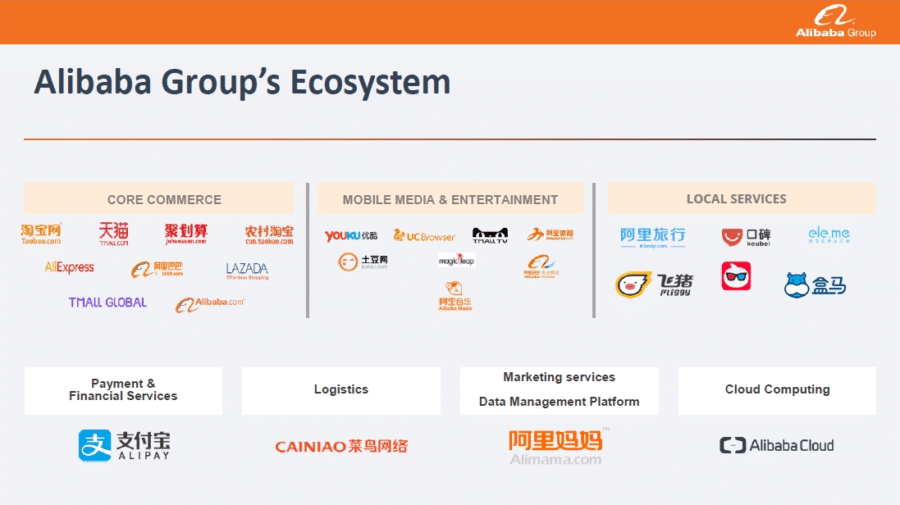 Ant Group
Ant Group is a Chinese financial services company co-founded by Jack Ma. Ant Group is only rivalled by WeChat owned by Tencent.
In the last decade, Ant has become a driving force for financial deepening in China. Ant is a one-stop shop for payments, investment, loans, and numerous other financial services. Essentially, users can live their life on the app from paying restaurant bills to building investment portfolios. Since its launch in 2014, Ant has garnered over 700 million monthly users.
In 2020, Vodacom South Africa, announced that it will partner with Alipay to launch a super app in South Africa with the white label version of Ant's Alipay.
To better understand the size of Ant Group's business, I have visualized the Ant Group across its four service groups: online payments, insurance, lending and wealth management.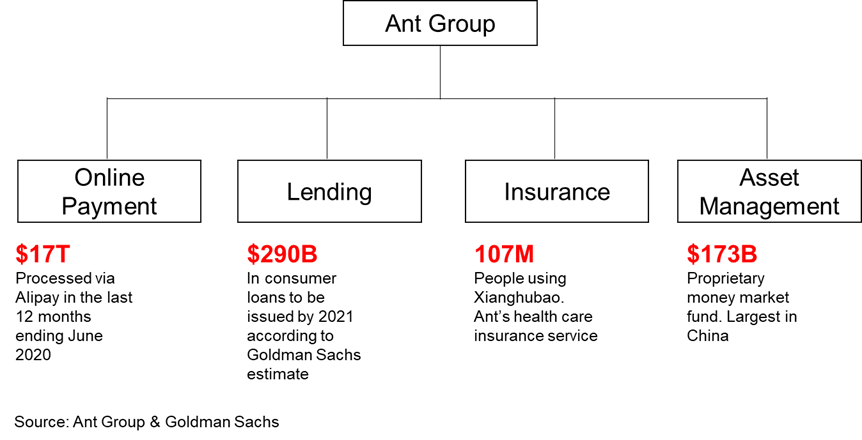 Ant's rapid growth and success led to an initial public offering (IPO) that was set to launch in November 2020. It was anticipated to be the largest IPO in history.  
But a few weeks before the IPO, Jack Ma gave a speech where he said the Chinese-run banking industry had a "pawn shop mentality", implying that the government is too risk averse and slow to innovate.
A few days later, the government stopped Ant Group's IPO.
In China, the government and economy is run by the communist party with a very strong ideology around wealth ownership by private individuals. Hence, Chinese billionaires are often known to be non-flamboyant. The Tencent founder is largely unknown beyond his contemporaries and industry experts. On the contrary, Jack Ma, popularly called Daddy Ma, has been very flamboyant. He has been featured in films, songs, throws the loudest corporate parties in China and even officiates staff wedding in large groups.
The speech cited above was an open attack on the government of China as well as the communist party. Hence, the kingmakers who have for long considered Jack Ma's lifestyle to be antithetical to their values pulled the plug. First, the IPO was halted and was followed by an antitrust probe.
China has now escalated its campaign to control the large tech empire built by Jack Ma with the support of global investors including Softbank's Masayoshi Son
Authorities in Beijing, on Christmas Eve ordered an investigation into allegations of "monopolistic practices" by Alibaba. In the last 12 hours, authorities have ordered  Ant Group to scale back its operations.
Pan Gongsheng, a deputy governor of China's central bank, said Ant's corporate governance was "not sound" and ordered it to "return to its origins" as a payment services provider.
In a meeting with  Ant executives in Beijing on Saturday, Pan said Ant must "strictly rectify illegal credit, insurance and wealth management financial activities". Ant divisions offering those services are the business's fastest-growing and most profitable operations
In a statement, Ant Group said it would establish a "rectification working group" and "fully implement requirements" sought by the regulator.
Jack Ma is not alone on this journey, Bill Gates has had a similar experience in the US, during the early boom days of Microsoft. Gates testified to the US congress in year 2000 and Microsoft had to deal with an antitrust probe.
United States v. Microsoft Corporation, was a notable American antitrust law case in which the U.S. government accused Microsoft of illegally maintaining a monopoly position. Microsoft lost the case at the district court but appealed directly to the Supreme court and won.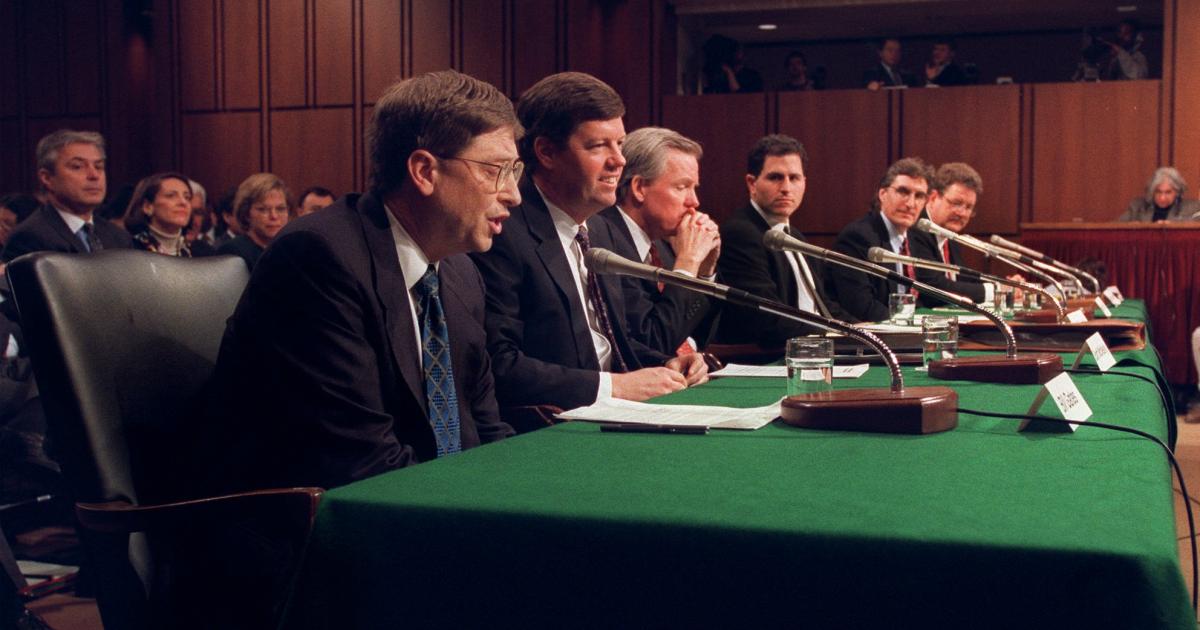 However, China remains vastly different from the United States in terms of democracy and government control.
In the coming days, we expect that Ant Group may sell off the identified divisions (credit, insurance and wealth management).
What lies ahead beyond this remains unknown, but what is certain is that, there is no system in China for Daddy Ma or Alibaba to contest the demands of the government as in the case of  Bill Gates
Comments