Nigeria is quite an exciting country with individuals of diverse financial behavioural patterns. In developed markets such as China, United States, electronic payment thrive as the preferred mode of payment. Nigeria has a different experience.
Since the influx of Fintech companies in the country, payment has gained a fair share of attention. Companies such as Flutterwave and Paystack have encouraged a shift in behaviour, as many Nigerians have adopted digital payments. Interestingly, cash is still king in Nigeria. According to a 2020 survey conducted by Statista, it showed that cash is the most common payment method chosen in stores, restaurants and similar locations. Card payments are still struggling to flourish in Nigeria.
The e-commerce sector is also steering digital payments in the country. Many firms that accepted only cash on delivery options have also started implementing digital payments in the wake of Covid-19. The essence of Paystack and Flutterwave stores for small businesses stood out.
From the angle of credit cards, Nigeria has a low credit card penetration. As of January 2021, the percentage of individuals who own a credit card was much lower, at approximately 2.6 percent (Statista). Credpal is one of the Fintechs in Nigeria trying to revolutionise this aspect of payments.
In 2020, 27% of online retail payment were card-based. Cash and bank transfers were the second most common payment methods. Nigerians also love Cash-on-delivery. According to payments data released by Jumia in 2017, 67 percent of Jumia shoppers in Nigeria preferred to pay by cash-on-delivery. To pay on delivery, they pay via cash, SMS, POS or QR codes.
On several occasions, Uber and Bolt drivers have cancelled my trips because they prefer cash as a payment mode.
Despite the pandemic opening us to the many benefits of operating a cashless society, agency banking tremendously grew in Nigeria. In 2020, Nigerian merchants and mobile money operators processed over 655 million POS transactions valued at ₦4.7 trillion ($13 billion). This number presents a 50% increase from 2019, according to data from the Nigeria Inter-Bank Settlement System (NIBSS).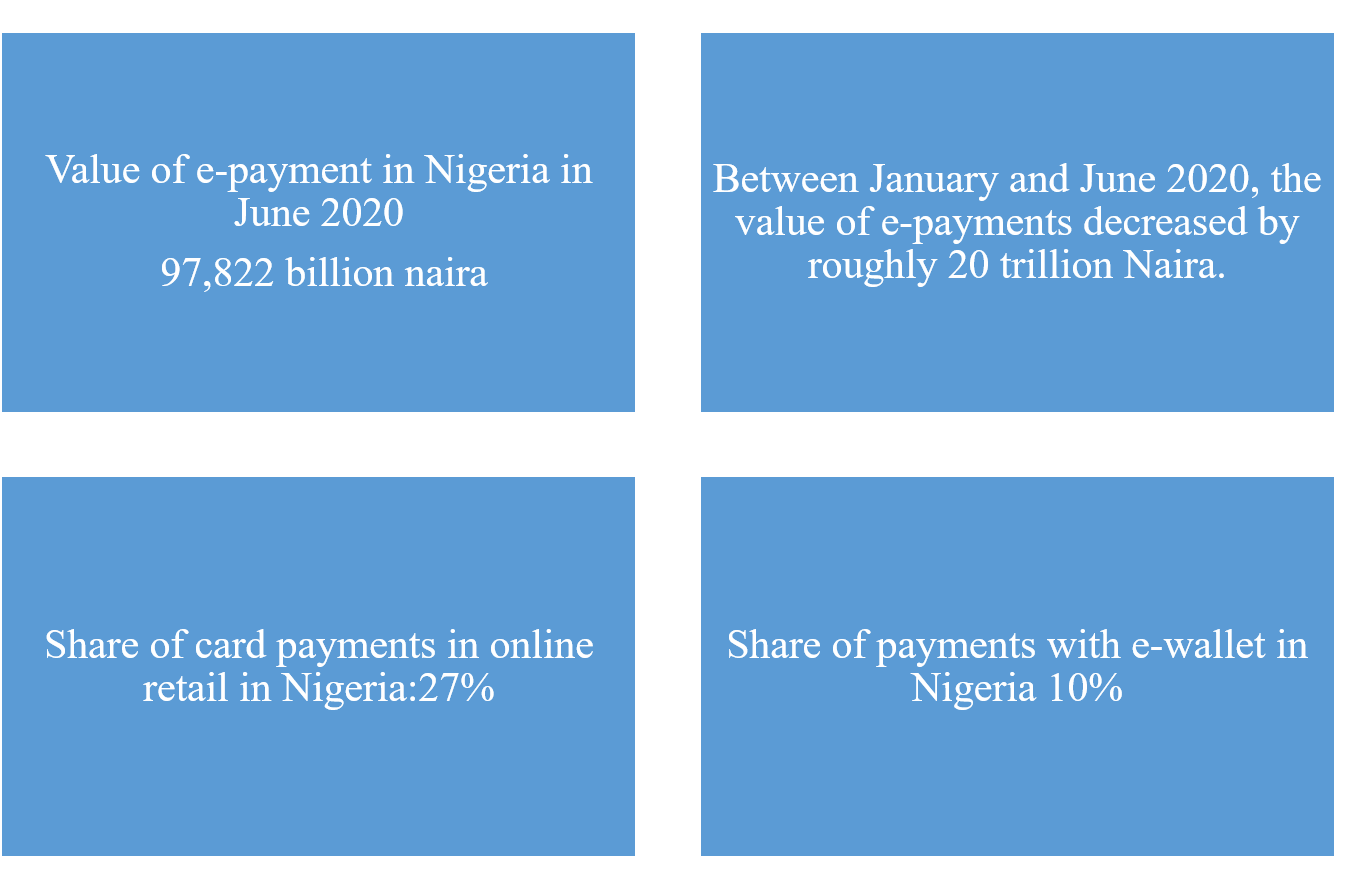 While the apex(central) bank of other economies like Kenya, Rwanda and Pakistan introduced a handful of measures to reduce cash usage, Nigeria did nothing. Despite findings that Covid-19 traces could be found on cash and that cash payments would require consumers to visit banks, shops and other institutions that would raise the risk of Covid-19 infections.
Cash is a chosen form of payment, and its level of penetration continues to undermine efforts to enhance the country's digital payment system infrastructure.
Regarding electronic payments, Nigeria is still far below the true potential. The government needs to enhance efforts aimed at improving the digital payment infrastructure in the country.
Comments