The World Bank said it has approved a $500 million loan that is intended to help end female education inequality in Nigeria with the Adolescent Girls Initiative for Learning and Empowerment (AGILE). The scheme will be implemented in 7 states in Nigeria.
A detailed press statement by the World Bank, noted that the credit facility is to be disbursed through the International Development Association (IDA) which provides credit for human development in developing nations.
The $500 million credit facility will mature in 30 years. It also has a 5 year grace period, with low to zero interest.
The Bank said that the project would be implemented mainly in Northern states including Kano, Kebbi, Kaduna, Katsina, Borno, Plateau. Ekiti is the only Southern State represented.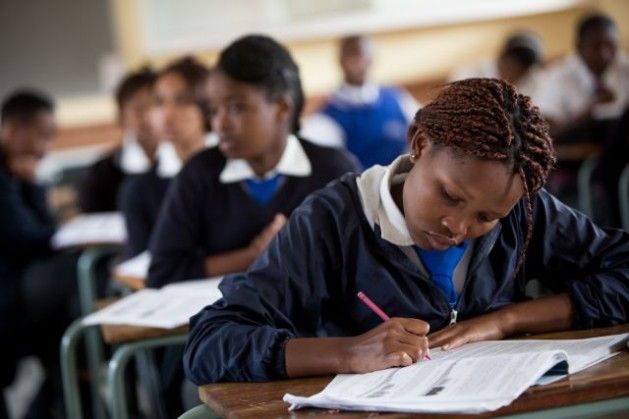 The project would also enable girls to gain such skills as digital literacy, life skills, and health education. The World Bank forecasts that a minimum of 6 million girls and boys would benefit from the project.
"There is no better investment to accelerate Nigeria's human capital development than to significantly boost girls' education. The AGILE project will enable Nigeria to make progress in improving access and quality of education for girls, especially in northern Nigeria. Addressing the key structural impediments in a comprehensive way will create the enabling environment to help Nigeria ensure better outcomes for girls, which will translate into their ability to contribute to productivity and better economic outcomes for themselves and the country," said the World Bank's Country Director for Nigeria, Shubham Chaudhuri.
Background:
According to UNICEF, about 27.2% of girls across Nigeria are not enrolled in schools. Teenage girls in Nigeria face multiple challenges with completing secondary school. In the north, the lack of schools is even a greater challenge.
Typically, there is just one secondary school for absorbing about ten primary schools within a community. And most often than not, these schools are in dilapidated conditions, lacking basic amenities.
"Poor condition of infrastructure and a lack of water sanitation and hygiene (WASH) facilities makes it difficult for girls to stay in school. In addition, close to 80 percent of poor households are in the north, which makes it very challenging for them to cover the direct and indirect costs of schooling. All these factors have contributed towards limiting the number of girls that have access to secondary school.
" If nothing is done, 1.3 million girls out of the 1.85 million who began primary school in 2017/2018 in the northern states will drop out before reaching the last year of junior secondary school," the World Bank said in the statement.
It is therefore expected, that the Adolescent Girls Initiative (AGI), would help young girls to navigate the peculiar challenges hampering their access to education. AGI is a public-private partnership aimed at promoting the transition of adolescent girls from school to productive employment through innovative interventions that are tested, and then scaled-up or replicated if successful.
---
Comments