Binance co-founder and CEO Changpeng Zhao "CZ" has seen his net worth slashed by $11.9 billion amid falling trading volumes at his exchange. Zhao's net worth is now $17.3 billion, registering an 82% drop from its $96.9 billion peak in January 2022, where he was ranked 11th among the world's wealthiest people.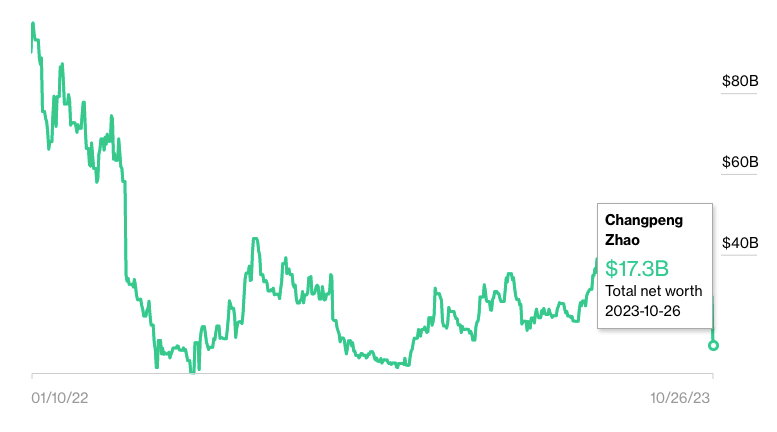 This substantial reduction in Zhao's wealth is attributed to a 38% cut in the estimated revenues of Binance, a major cryptocurrency exchange. Data revealed a decline in trading volumes at Binance throughout the year, contributing to this substantial financial setback.
Zhao's falling net worth and Binance's fading trading volumes could be linked to the twin lawsuits from the U.S. Securities and Exchange Commission and the Commodity Futures Trading Commission (CFTC).
The SEC sued Zhao, Binance and Binance.US in June, claiming the exchanges operated illegally, sold unregistered securities, and mishandled customer assets, with Zhao named as their "controlling person."
On the other hand, the CFTC's suit in March claimed Binance did not properly register with the regulator. Zhao and Binance rejected both regulators' allegations and sought to dismiss both lawsuits.
Comments