Dramatic times in the crypto industry, as the Securities and Exchange Commission (SEC) has sued both Binance and Coinbase for defying regulatory structures and operating unregistered securities. Specifically, The regulatory body first charged Binance for secretly moving billions of dollars worth of customer funds between companies controlled by CEO ChangPeng Zhaon and numerous other charges. Coinbase, the company is charged with similar offenses as Binance. The regulatory body believes that Coinbase has been operating unregistered securities. According to Attorney Russell L. Forkey, under federal securities law, companies are not allowed to offer or sell securities unless it has been registered by the regulatory body SEC. This series of charges by the SEC has a significant implication for these big crypto names and their markets across Nigeria.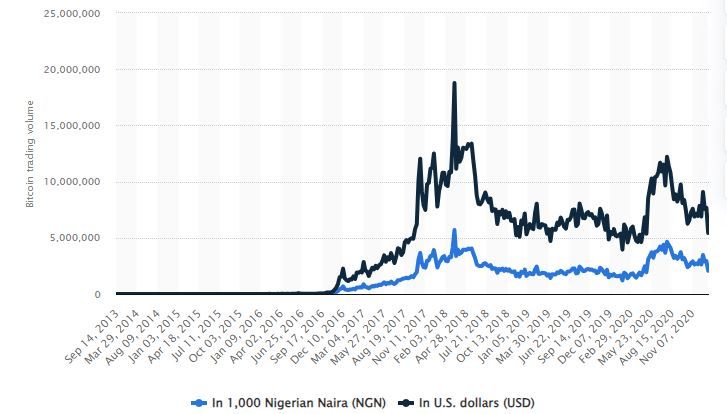 Undeniably, virtual currencies like Bitcoin remain very popular among the Nigerian community, allowing thousands of its users nationwide to send and receive payment across borders without intermediaries, with about 27% of internet users in the country owning cryptocurrency. Following the market's latest disruption by SEC, Bitcoin has plunged by 6% and could frustrate the growing popularity of Binance and Coinbase in Nigeria now. As Individuals and businesses in Nigeria still try to handle issues arising from the removal of fuel subsidies, facing the harsh outcomes of a volatile crypto market can damage many individual interests and business investments in Bitcoin across Nigeria.
The volatility of the crypto market is no news. However, Binance and Coinbase will seek to address these charges from SEC quickly, as any further delay could negatively affect digital currency's reputation amongst Nigerians and dent the financial inclusion drive. On the other hand, SEC remains committed to waging war against bad actors and setting firm regulations in the cryptocurrency industry.

Nigeria in focus:
Population: 213.4 million in 2021 as compared to 208.3million in 2020
GDP: $440.8 billion in 2021 compared to $432.2 billion in 2020
GDP per capita: $2,065 in 2021 compared to $2,074 in 2020
Comments