John lost his banking job during the coronavirus pandemic. The pandemic was unexpected and caught almost everyone unaware. 5 months into unemployment and John is now completely broke. He is desperate, and decides to request for a loan to assist him. There is an issue: he requests for a loan from 5 different lenders and all got approved. Time for payback and John can only pay 2 lenders back, defaulting on paying the rest. This situation with John borrowing loans from multiple lenders and defaulting on a number of them is what Yutars is trying to prevent. How? By providing John's credit data to lenders.
Yutars wants to revolutionize the credit data sharing space – sharing credit data with users or customers.
Speaking with co-founder John Agwu, the journey for them began when they discovered some problems in the credit data sharing space. For instance, there currently is no way to be aware of a loan applicant's recent level of credit exposure in real time. That is, there is no way to know if a potential borrower already has loans to pay back to other lenders. This is particularly very important in this digital age. There is a rising number of digital lenders in Nigeria giving loans to borrowers in no time. This makes it easy for borrowers to get loans from different lenders simultaneously, raising the possibility of borrowers defaulting most of the loans.
Even worse, due to the current economic challenges that seems like it would go on and on, and worsening, loan default rates are increasing. Loss of jobs, government policies affecting people's livelihoods, coronavirus and lockdowns, etcetera.  These factors are making it really difficult for people to cope. They as a result, are looking for ways to get money to meet their needs. Enter loans to help them, and many of them unfortunately lacking the capacity to pay back.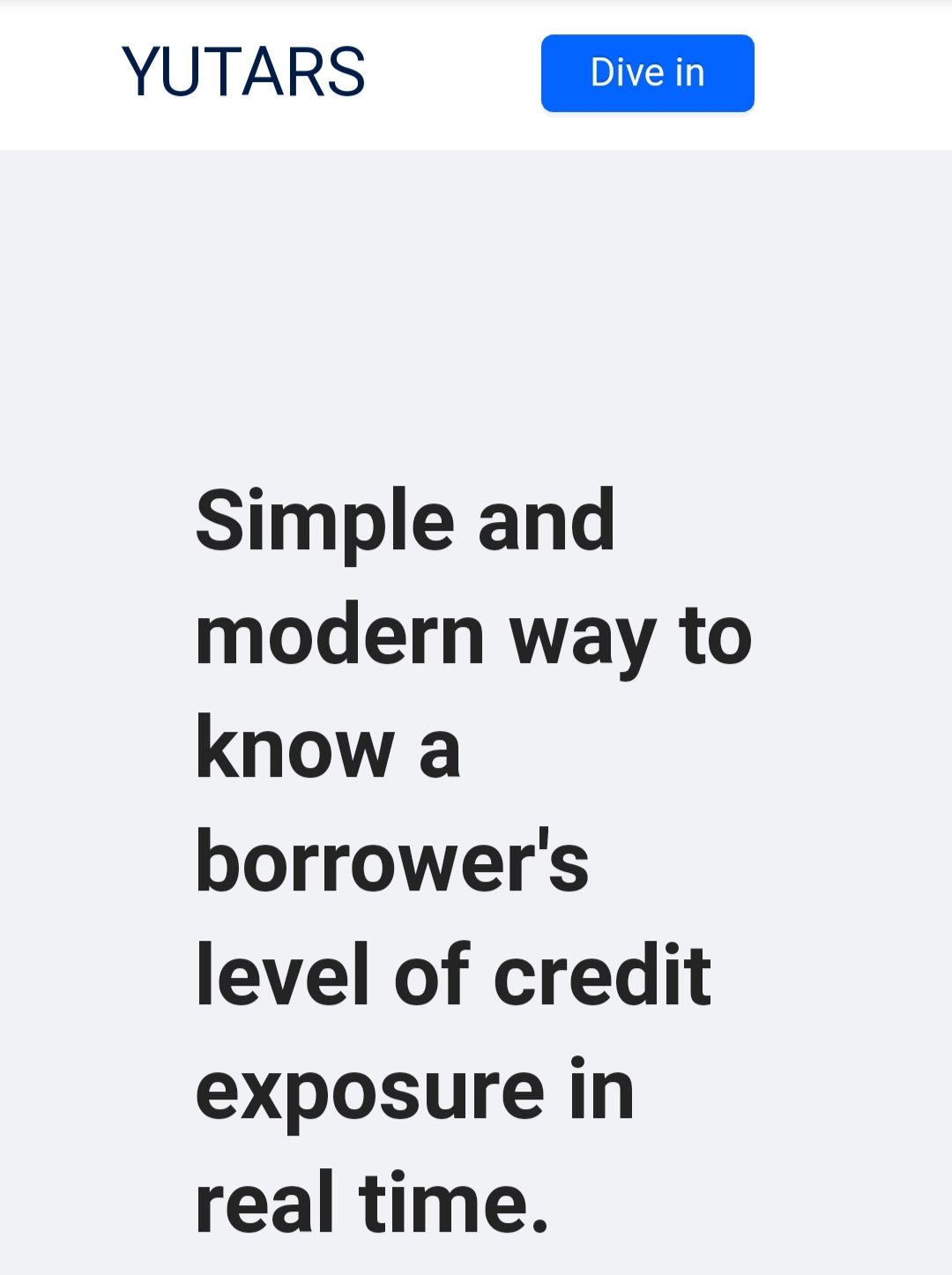 This is what Yutars aims to solve. The company wants to help African lenders know in real-time about every loan request a borrower has made so that they wouldn't have to simultaneously fund a borrower beyond the borrower's capacity to pay back. But it does not stop at helping lenders alone, the startup also wants to educate borrowers and provide tools that help them effectively manage their personal finances.
The startup is currently a team of four. Two of them with domain knowledge and the remaining two are software engineers with proven track records
According to John Agwu: "We want to approach the problem dynamically, addressing different specific niches of lenders."
At the moment, there is a beta version for lenders giving loans to the Federal Government of Nigeria's workers with IPPIS. Here's the beta link https://yutars.com//.
To clarify, Yutars is focusing on credit requests for a start. The startup wants to use technology to help lenders track every loan request made by a borrower
Comments