Better times are here for women's inclusion as World Trade Organization is set to welcome its first female leader after Nigeria's Ngozi Okonjo-Iweala and South Korea's Yoo Myung-hee made it through on Thursday to the final run-off, a spokesperson from the WTO announced.
The two women saw off competition from Britain's Liam Fox, Kenya's Amina Mohamed and Saudi Arabia's Mohammad al-Tuwaijri in the second round of the race to the final stage of consultations on who to become the new director-general of the WTO.
"Ngozi Okonjo-Iweala of Nigeria and Korean minister Yoo Myung-hee will advance to the third and final stage of consultations," WTO spokesman Keith Rockwell told reporters at the global trade body's headquarters in Geneva, following a meeting where the news was announced to member states.
"The third stage will run from October 19 to October 27," he said, with a winner to be announced before November 7.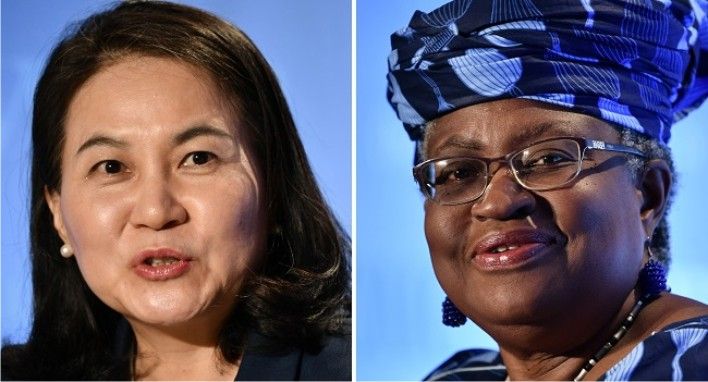 Provided she triumphs in the final elimination round, she be the first woman and the first African to lead the World Trade Organization.
Nigeria In Focus:
Population - 206.6 million (Compared to South Africa's 59.6 million)
GDP: $504.57 billion (Compared to South Africa's $369.85 billion)
GDP Per Capita: $2,465 (Compared to South Africa's $6,193)
Comments