Sequel to testing its payments service in India with 1 million users in early 2018, WhatsApp has finally started to expand the feature to more users in the country.

The Facebook -owned service said today that it is rolling out payments in ten Indian regional languages in the latest stable version of WhatsApp app on Android and iOS. The announcement comes hours after National Payments Corporation of India (NPCI), the body that operates the popular UPI payments infrastructure, said that it had granted approval to WhatsApp to roll out UPI-powered payments in the country.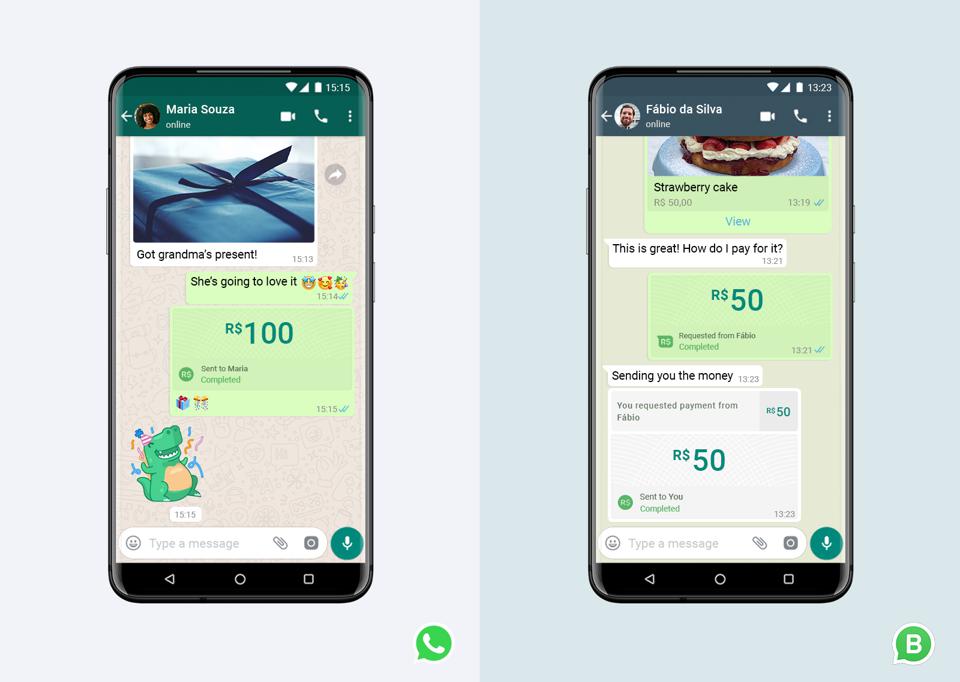 WhatsApp's earlier-planned payments rollout in India in early 2018 quickly ran into a two-and-a-half-year regulatory maze as various bodies in the country expressed concerns over users' payments data and the unfair advantage the service might have over other payments apps.
With WhatsApp now cleared of those concerns, industry analysts say the payments service on the app, which is more popular than any other smartphone app in the country, will see a much faster adoption than its rivals, since all its potential users already use it to chat with friends.