Wema Bank has partnered with financial technology company Volopa to announce the launch of a new mobile money transfer service Oya App. The App was designed exclusively for the UK -based Nigerian community.
Exclusively for UK-based customers, this service allows customers in the UK to send money to friends and family in Nigeria from the comfort of their home, without having to face the hassle of commuting to and fro money transfer offices and agencies, The Nation reports.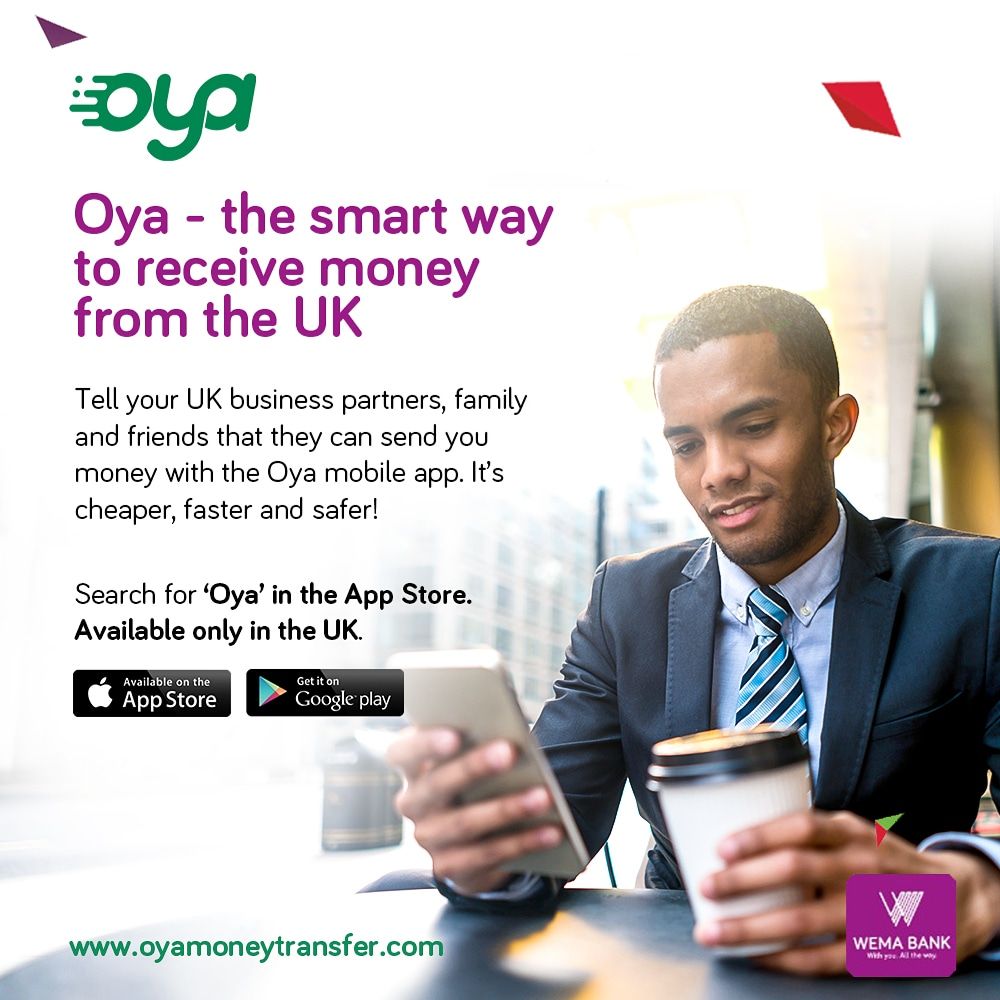 Developed in collaboration with members of the Nigerian community in the United Kingdom, Oya was founded with a vision to make sending money to Nigeria faster, fairer and safer. Customers using the Oya App can send money anytime securely to a Wema bank account in Nigeria with money delivered within one minute and typically in the recipient's account within fifteen minutes. Offering market leading exchange rates, a low fixed transfer fee and instant notifications to keep customers updated every step of the way; Oya is available for both iPhone and Android devices.
The UK In Focus
Population: 66.8 million (Compared to South Africa's 206.6 million)
GDP: $2.87 Trillion (Compared to South Africa's $504.57 billion)
GDP Per Capita: $42,370 (Compared to Nigeria's $2,456)
Comments