The world's leading blockchain and cryptocurrency exchange, Binance and MasterCard, have announced the launch of Binance Card in Argentina. The latest announcement will make Argentina the first in Latin America to have this product. Issued by Credencial Payments, the card will enable both new and existing Binance users to make direct payments for products and services using cryptocurrency.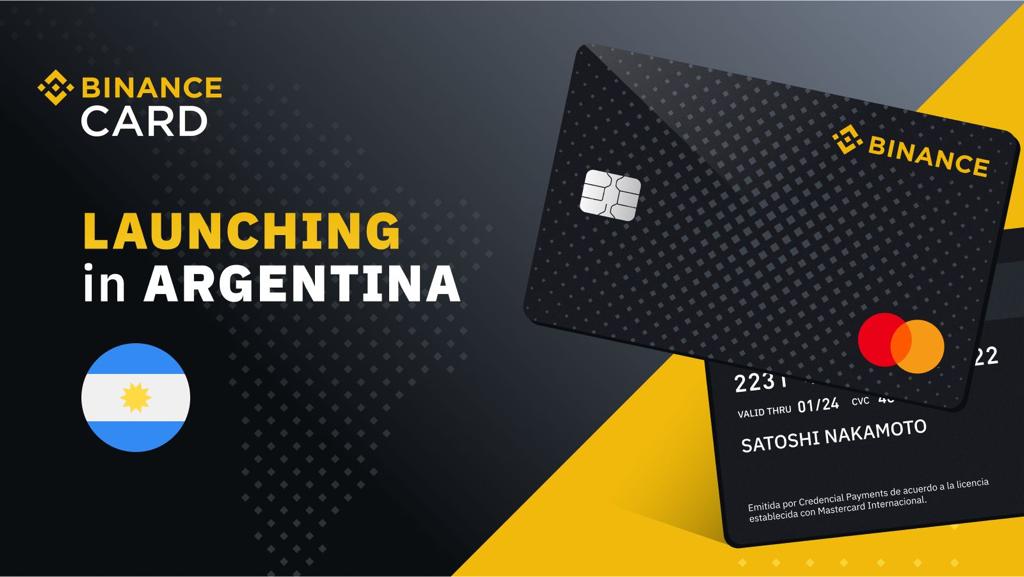 The card is strategic for Binance as it fosters the move for the adoption of cryptocurrency across the world. Globally, There are only about 111 countries with crypto-friendly laws, and a fewer number regard it as a legal tender. The launch in Argentina is a massive step in Argentina's embrace of digital currency as Latin America is considered one of the highest-yielding crypto exchange markets in the world. Amidst growing interest in the region, Binance seeks to improve the experiences of many users by offering seamless transactional experiences. Cardholders can, beyond making payments, manage their cards and quickly access transaction history and customer support for guidance and complaints.

Through these features, Binance will seek to sway more crypto users into its network and dominate the growing cryptocurrency industry in Argentina and Latina America. For Binance and MasterCard, this remains a priority as the developing cryptocurrency ecosystem in Latin America will continue to attract more investments from individuals and major firms in the industry.

Argentina in focus

Population: 45.38 million in 2020 as compared to 44.94 million in 2019

GDP: $383 billion compared to $445 billion in 2019

GDP per capita: $8,441 in 2020 compared to $9,912 in 2019





Comments