In September 2022, Amazon launched a payment technology called Amazon one, a technology that allows customers to pay with their palm. You go to a store, after making a purchase, you hold your palm above a sensor and boom, payment made. Now, imagine going to the store, and after purchase, you pay with your wristwatch. Sleek right? Well, thanks to Timex Pay, you can now pay with your wristwatch.
Timex Pay, a product of Timex, allow customers to pay with their watches in stores. It's is a new way to pay that's all in the strap - providing safety, security, and convenience. The origin of this product can be traced back to 2019 when Timex linked up with Tappy - a Hong Kong-based outfit that has developed token payments technology that can effectively turn any watch into a credit or debit card.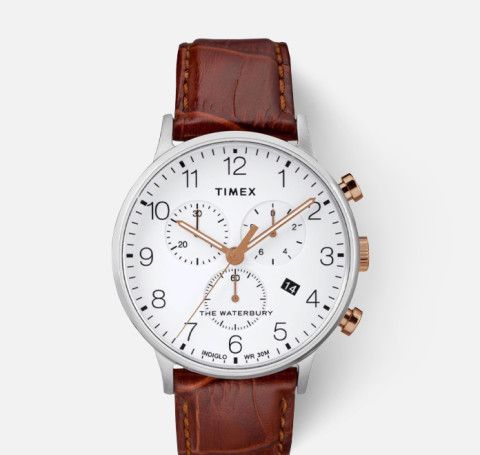 Timex Pay can be used anywhere contactless payments are accepted, from major retailers to local shops. Timex claims that Timex Pay uses industry-standard tokenization to keep financial information safe and secure, allowing customers to complete transactions without using their actual card number.
Timex Pay is very easy to use. Just download and install the Timex Pay app on your smartphone. Activate Bluetooth to connect your strap to the app. After pairing, use the app to add a new card, view transactions or remove a card at any time.
NOTE: Timex Pay Requires a Chase Visa Credit or Debit Card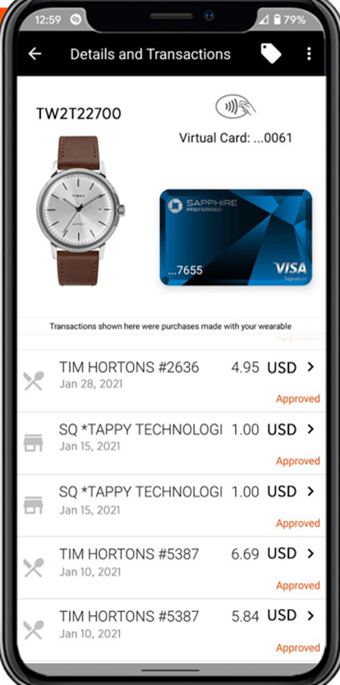 How to use Timex Pay
Once you acquire a Timex Pay watch or strap, you will find a UPPU Clip and Cable. To start, download the Timex Pay app from the Apple or Android app store onto your compatible smartphone. Please note that Timex Pay requires iOS 10 and higher and Android 8 and higher.
After launching the Timex Pay app, follow the steps to create a new account and verify your information. Once your account has been verified, you will be asked to plug in and power up your UPPU Clip to a power source such as a computer or wall outlet.
While plugged in and powered on, place the UPPU Clip over the indicator symbol on the back of the strap. Do ensure Bluetooth is turned on in your phone's settings during this process.
After placing UPPU Clip over the indicator symbol, follow the step by step instructions on the app to continue the setup process and add your credit card to the strap.
Comments