The Central Bank of Nigeria (CBN) has raised the Monetary Policy Rate (MPR) from 18.5% to 18.75% after its Monetary Policy Committee (MPC) meeting. This meeting would be the committee's first meeting since Godwin Emifiele's suspension and the monetary committee's first decision under President Bola Tinubu's administration. The regulatory body has explained the decision was in effect to curb the effects of inflation rates in Nigeria. However, according to Business Insider raising interest rates makes borrowing money more expensive for businesses and consumers. This reduces the amount of money in circulation and slows down economic growth. Yet the CBN has chosen this strategy, a choice that would certainly have its effects on Nigerians across the country.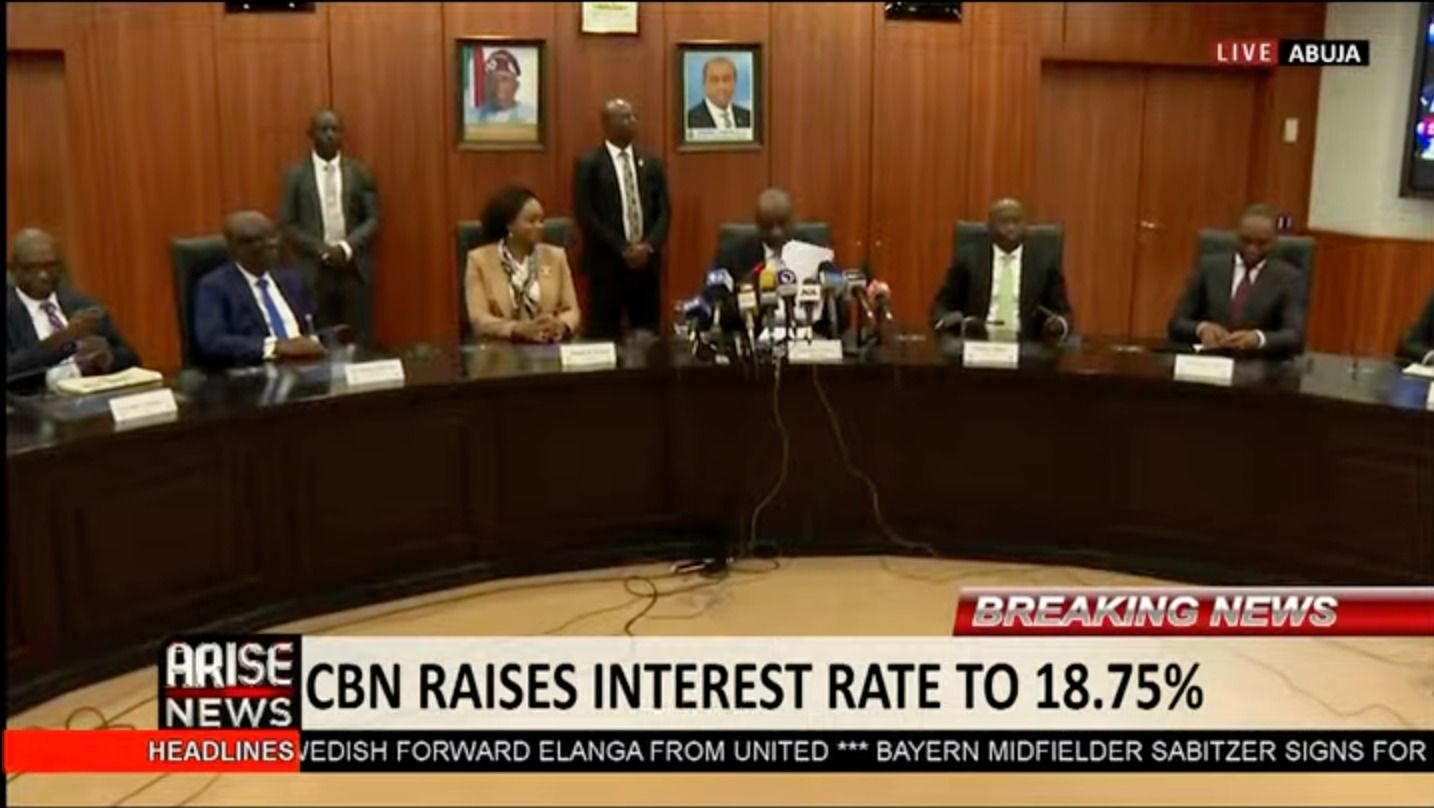 The strategy by the apex bank aims to address the economic-related difficulties in the country, especially with the continuous rise in inflation rates and the harsh realities that come with it. In June, inflation rates in Nigeria rose to an all-time high of 22.79%. This surge in inflation rates has led to soaring food prices and the rising cost of transportation following the removal of fuel subsidies, making the everyday lives of Nigerians challenging. To address the challenges of Nigerians, the CBN is paying the necessary price of sacrificing a possible decrease in GDP (Gross Domestic Product) growth to control inflation rates which is the rate at which the prices of goods and services in the economy are increasing in Nigeria.
The central bank will hope Nigerians can endure the short-term effects of its decision as a necessary step in actualizing growth and stability in the nation's economy. The CBN will also seek to partner effectively with the federal government to ensure that every Nigerian household and business can pull through the coming times.
Comments