Cairo and Dubai-based ride-sharing company Swvl will see its value hit the $1.5 billion mark following plans to go public via a merger with Queen's Gambit Growth Capital - a SPAC created earlier this year by a team of female executives (which claims to be the first women-led SPAC). Its CEO Victoria Grace is the founder of New York-based VC fund Colle Capital.
A disruptive platform that solves complex challenges and empowers underserved populations. Having established a leadership position in key emerging markets, we believe Swvl is ready to capitalize on a truly global market opportunity." Victoria Grace, founder and CEO of Queen's Gambit Growth Capital.
The two companies have entered into a definitive agreement for a business combination that would result in Swvl becoming a publicly listed company on NASDAQ after completing the proposed transaction, noting the statement adding that the company will trade under the ticker symbol 'SWVL'.
Swvl was founded by Mostafa Kandil, Mahmoud Nouh and Ahmed Sabbah in 2017. The trio started the company as a bus-hailing service in Egypt and other ride-sharing services in emerging markets with fragmented public transportation.
Its services, mainly bus-hailing, allow users to make intra-state journeys by booking seats on buses running a fixed route.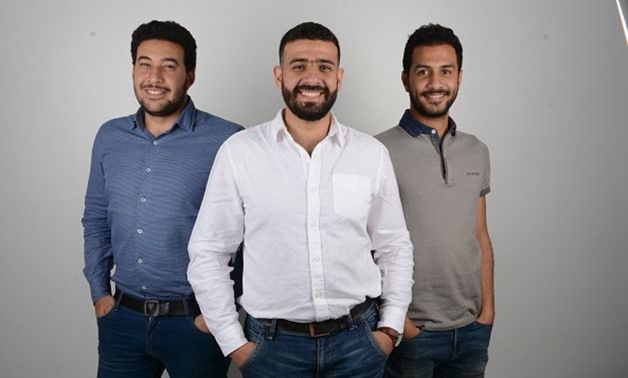 This is pocket-friendly for residents in these markets compared to single-rider options and helps reduce emissions (Swvl claims it has prevented over 240 million pounds of carbon emission since inception).
After launching in Egypt, Swvl expanded to Kenya, Pakistan, Jordan and Saudi Arabia. The company also moved its headquarters to Dubai as part of its strategy to become a global company.
Swvl has evolved. The company has expanded beyond bus-hailing services. It currently offers inter-city rides, car ride-sharing, and corporate services across the ten cities it operates across Africa and the Middle East.
Mostafa Kandil, the co-founder and CEO of Swvl, said, "We have succeeded in executing our business plan in some of the most challenging emerging markets, where inefficiencies in infrastructure and related mass-transit systems represent a universal problem, and have now reached a critical inflection point where we are ready to share our expertise and technology with the rest of the world."
"Queen's Gambit is an ideal partner who shares our core values and is committed to helping accelerate Swvl's long-term growth plans. With their partnership, as a public company, we will expand our daily commuting offerings and enterprise TaaS services that remove barriers to seamless mobility for the populations that need it most. In doing so, we will create even greater value for all stakeholders and continue innovating best-in-class technology solutions that improve the universal, daily struggle of mobility for so many," he added.
The merger comes amid a boom in SPAC investing that began in 2020. Last year so-called blank check companies raised a then record $83.4 billion, according to SPACInsider. For 2021 thus far, $115 billion has been raised, although regulatory pressures and some high-profile instances of lacklustre performance have somewhat cooled the enthusiasm.
Comments