If you are familiar with South Africa's financial services space, you will understand that mobile money is not popular amongst South Africans. In Southern Africa, South Africa boast the lowest mobile money user as a percentage of the population. The figure stands at 21 percent. An explanation would be the country's large percentage of people with Bank accounts (77 percent).
In the past, 2016 to be precise, two businesses whose model revolved around mobile money pulled the plug in South Africa due to commercial viability- MTN in September and M-Pesa in May.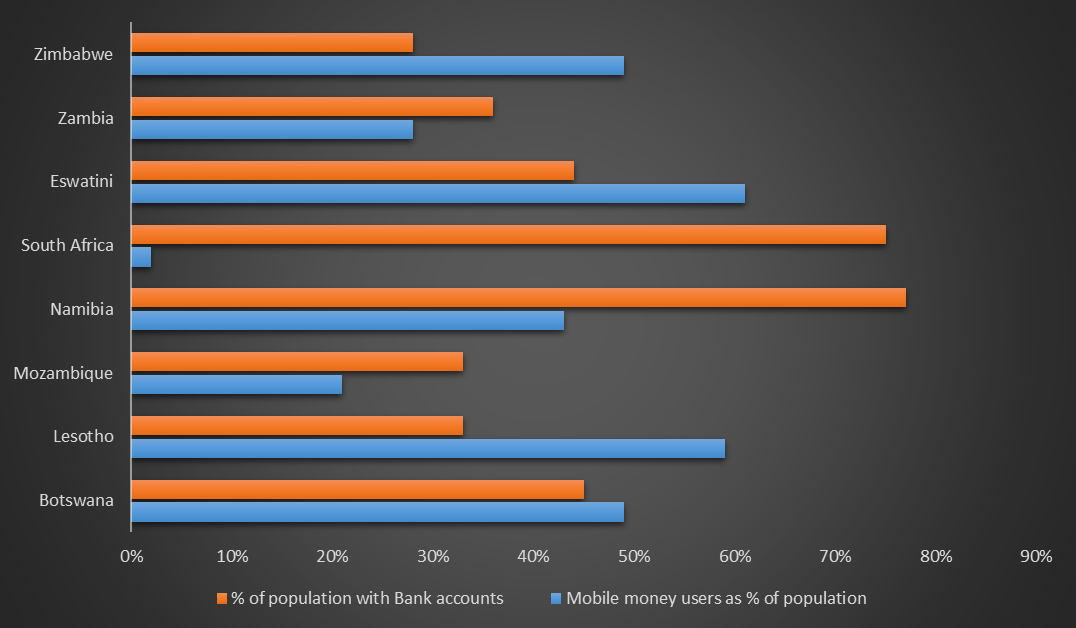 MTN mobile money business, however, returned to the country in 2020 with the hope of becoming a significant player in South Africa's financial services space.
MTN seems to be on the right track as it partners with Nedbank to enable Mobile Money (MoMo) customers to withdraw cash at all Nedbank ATMs or any participating retail stores, such as Pick n Pay, Shoprite, Checkers, OK Foods and USave, across South Africa at competitive rates
"Achieving cost savings, driving efficiency and bringing the digital world closer to the needs of customers is at the heart of this solution." MTN South Africa mobile financial services chief officer Felix Kamenga.
Why is this important
MTN's mobile money business has not been successful in South Africa compared to the other countries in which it operates. MTN only has 2.5 million registered MoMo users and just 207,000 active MoMo users by the end of December 2020, out of MTN's total 32 million South African customers. Given this fact, it is crystal clear what MTN is trying to achieve with Nedbank's partnership; increase its customer base in South Africa.
MTN's mobile money business in South Africa is a case of once bitten twice shy. Recall that MTN, in September 2016, pulled from South Africa's market after four years due to a lack of commercial viability and relaunched in 2020. MTN will be hoping to repeat the same success (mobile money) it has enjoyed in other countries in South Africa.
South Africa in focus
GDP: $301.924 billion in 2020 compared to $351.432 billion in 2019
Population: 59,308,690 in 2020 compared to 58,588,267 in 2019
GDP per capita: $5,090 in 2020 compared to $6,001 in 2019
Comments