Hala has raised $6.5 million in a Series A round led by Impact46 (who invested through their growth fund). The round also included participation of Wamda and some other investors.
Hala was founded in 2018 by Esam Alnahdi and Maher Loubieh. The fintech started started as one of the first mobile wallets in Saudi, enabling individuals to make digital payments for different services (including peer-to-peer payments) and to offline merchants that are part of its network through QR codes.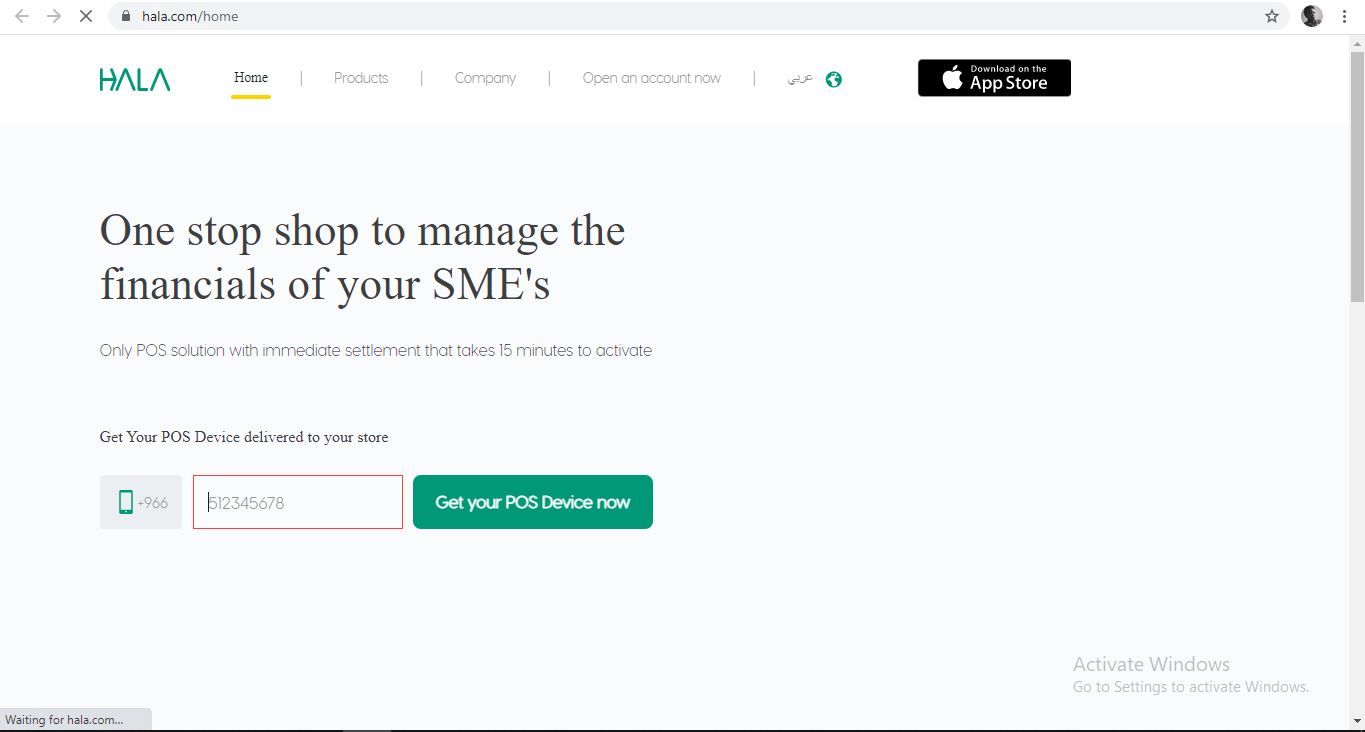 The startup pivoted in early 2020, shifting its focus to providing to SME businesses, financial services. It pivoting started with a packaged offering that comes with a POS device, a bank account, and a Visa/Mada card. It enables SMEs to manage all their payments (inbound and outbound) through Hala's mobile app.
Hala's website says that the fintech's POS solution is currently being used by over 20,000 merchants across the Kingdom with more than $100 million of transactions taking place through the platform.
Furthermore, the fintech is working to expand its suite of financial and non-financial services that can help these merchants grow their businesses. In a statement made last Sunday, it said that it had also acquired a local company in 2020 that provides value-added services to merchants. It did not share the name of the company.
After its pivot in early 2020, Hala now wants to become a digital bank for SMEs.
Hala is one of the first Saudi fintechs to receive a full SAMA license and is currently regulated as EMI Financial Institution. The company also has plans to expand regionally.
Commenting on the Series A round, Abdulaziz Al-Omran, the founder of Impact46 said, "The fintech sector is continuously evolving. Hala, one of the first fintech solutions licensed by the Saudi Central Bank, has played a vital role in promoting the growth of this industry in the region. With the digitization of financial solutions, Hala is taking part in facilitating financial transactions, the platform also continues to take advantage of the promising opportunities in this sector, to achieve rapid growth on a larger scale."
Saudi Arabia in focus:
Population: 34.2 million (2019)
GDP: $793 billion (2019)
GDP Per Capita: $23,139 (2019)
Comments