Revolut has shared its 2020 financial statement with the public, and according to the company's financial statement, its revenue grew by 57 per cent in 2020. That is an increase from $229 million (£166 million) in 2019 to $361 million (£261 million) in 2020.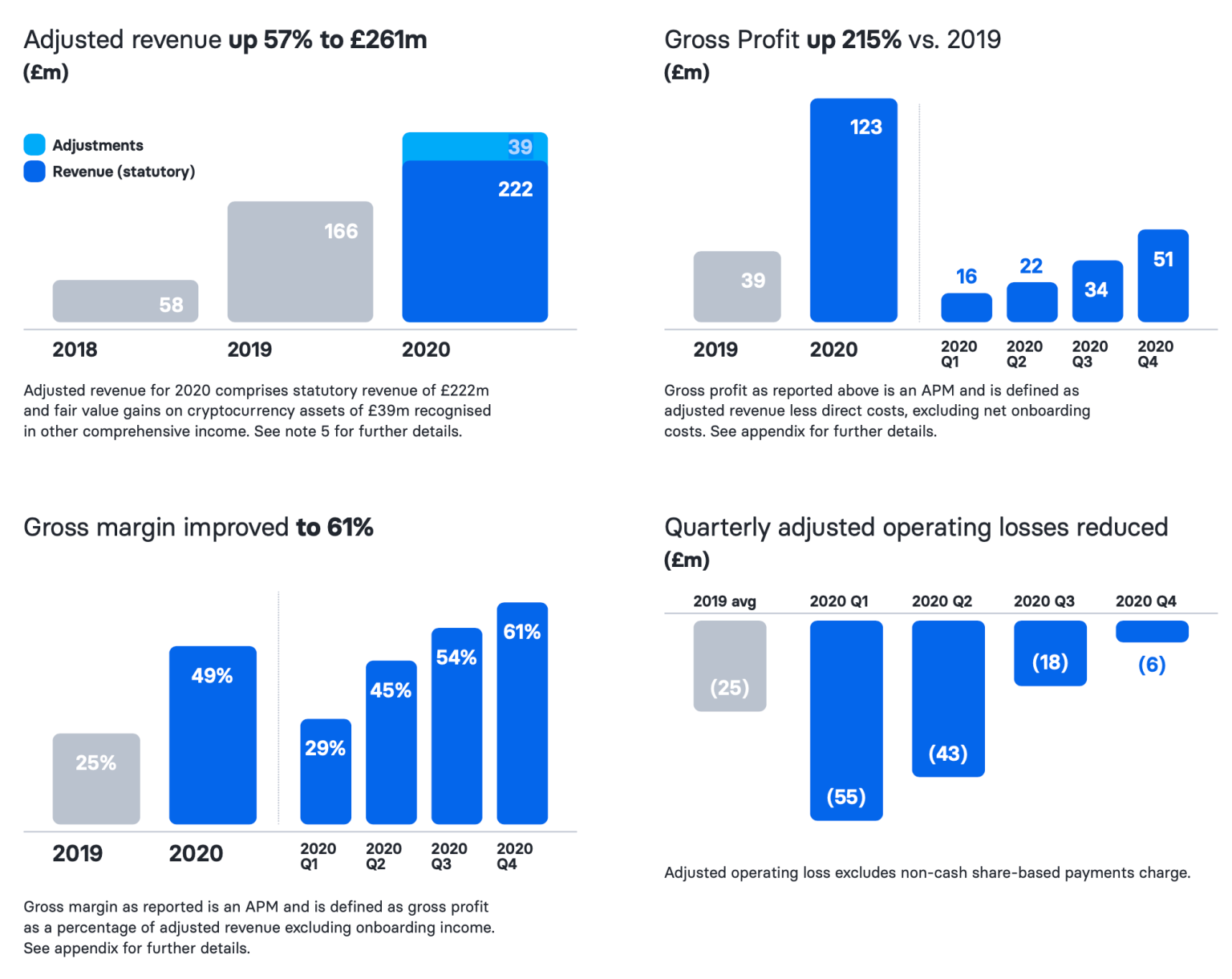 Gross profit in 2020 - £123 million performed better than 2019 - £39 million, increasing by 215 per cent. Meanwhile, the company still reported a non-adjusted operating loss of £200.6 million in 2020. However, the operating loss decreased every quarter, from £55 million in the first quarter to £6 million in the fourth.
The huge operating loss can be traced to the companies' administrative expenses - this has been the trend in most tech companies. For example, Revolut has 2200 staff and spent $367 million (£266 million) on administrative costs in 2020.
One reason behind the growth of Revolut's revenue was the company's emphasis on scaling profit and margins. At the end of 2020, Revolut had a customer base of 15 million, with 14.5 million personal customers and 500 companies using Revolut.
CEO and founder Nikolay Storonsky said in a statement "As the extraordinary circumstances of 2020 drove the trend towards digital financial management we continued to innovate for customers to make their financial lives easier and accelerate daily use."
"We launched 24 new retail and business products, expanded into the US, Japan and Australia and launched banking services in Lithuania, all while significantly improving our profitability. We began 2021 with a more resilient and productive business that will enhance our trajectory towards rapid growth," he added.
Revolut's Source of Revenue in focus
Generated $131 million (£95 million) in revenue from cards and interchange.
Generated $111 million (£80 million) in revenue from foreign exchange and wealth.
Generated $104 million (£75 million) in revenue from subscriptions such as Revolut Plus, Revolut Premium and Revolut.
Although Revolut has a presence in other countries globally, its biggest market is the United kingdom, with 88.4 per cent of its non-adjusted revenue coming from the region. The European Economic Area accounted for just 10.2% of Revolut revenue when the U.K. is excluded. "The U.S., Japan, Australia and other markets were nearly negligible." TechCrunch.
Australia in focus
GDP: $1.397 trillion compared to Japan's $5.082 trillion in 2019
Population: 25,365,745 compared to Japan's 126,264,931 in 2019
GDP per capita: $55,057 compared to Japan's i$40,246 n 2019
Comments