OnePipe, a Nigerian fintech that aggregates financial services in the form of APIs from banks and fintechs into a standardised gateway for service providers to use, has secured almost $1 million in pre-seed funding.
OnePipe was one of the 10 startups that joined Techstars New York Accelerator summer programme in July 2020. The pre-seed round was centered around Techstars' investment in OnePipe, and as such, Techstars led the funding round.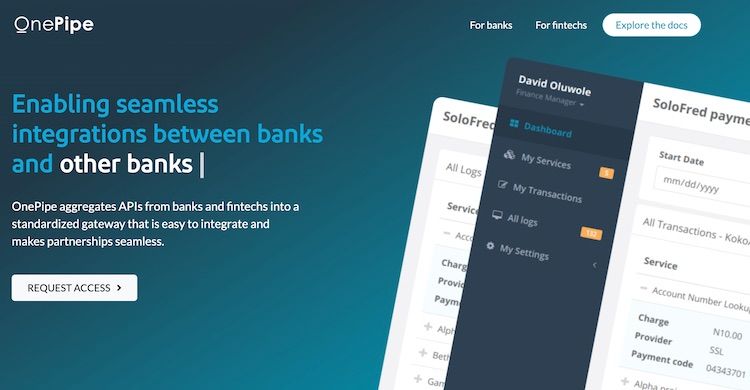 Atlantica Ventures, DFS Lab, Future Perfect Ventures, Ingressive Capital, P1 Ventures, Raba Capital, Sherpa Africa, Techstars, and Zedcrest Capital are the investors that participated in the round.
Following the pre-seed investment, Aniko Szigetvari and IK Kanu (founding partners at Atlantica Ventures), Charles Ifedi (CEO of eBanqo), Jenny Fielding (Managing Director of Techstars NYC), and Raj Kulasingam (Senior Counsel at Dentons) will join OnePipe's advisory council.
OnePipe distinguishes itself from other API fintech startups by being a "super aggregator of every financial service API under a common standard. Like open banking in the absence of open banking", similar to America's Synapse Fintech and England's Railsbank.