Rise Vest, a digital wealth management platform, has partnered with ARM Trustees Limited. ARM Trustees Limited will serve as Rise Vest's trustees and monitor how clients' funds are managed and used by Rise Vest.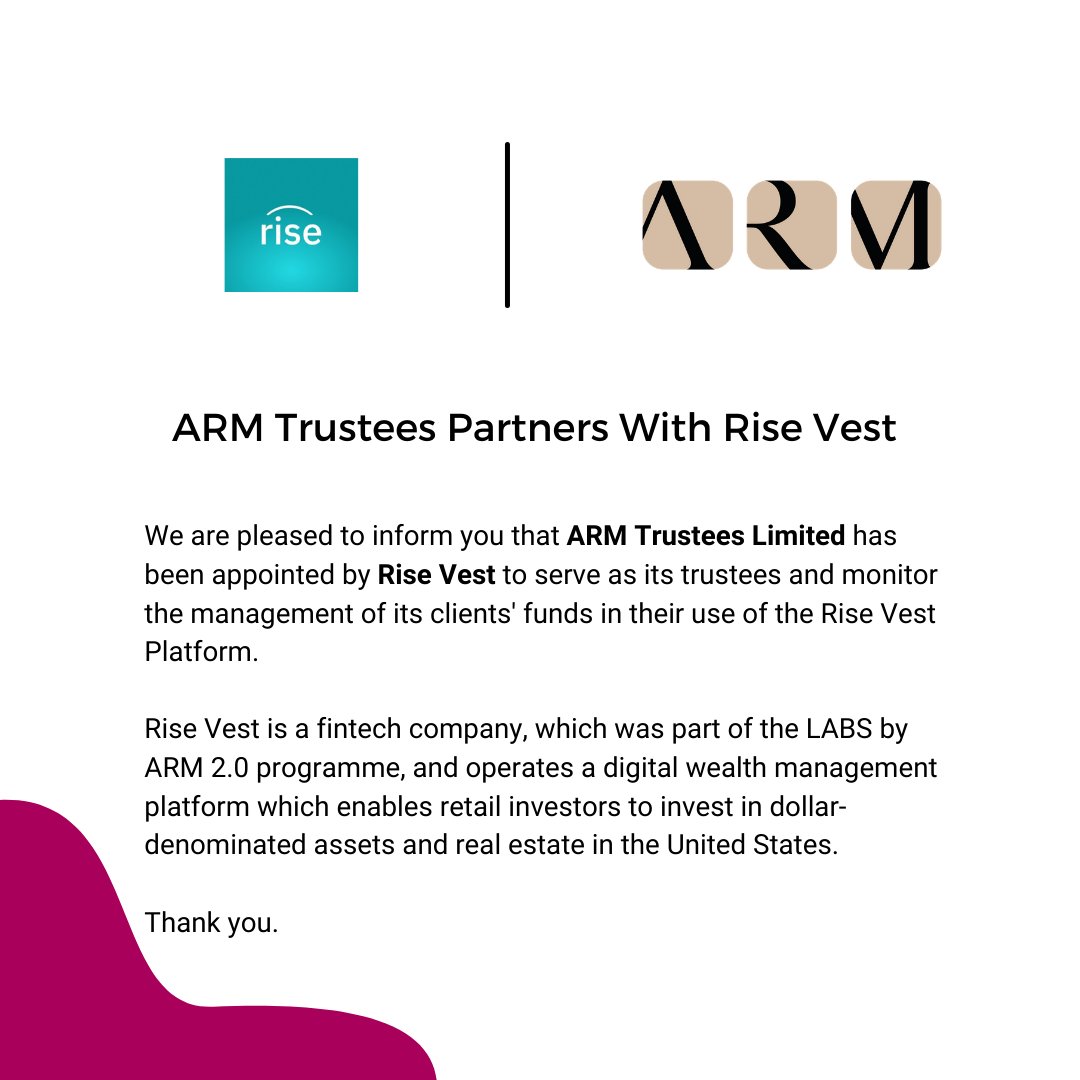 In a tweet by Rise Vest, it was clarified what this partnership means for its users. Users can now be assured of their money being safe with Rise because ARM will be keeping an eye on how the fintech manages their money.
Rise Vest is a digital wealth management platform where retail investors, that is you and I, can invest in dollar denominated assets and real estate in the United States starting with as little as 5000 naira. The benefit of the platform for retail investors is that these investors can focus on their lives – making money and having fun, while Rise manages their money for them, growing their wealth.
Nigeria in focus:
Population: 200.9 million (2019)
GDP: $448.12 billion (2019)
GDP Per Capita: $2,229 (2019)
Comments