A bulk of businesses in Nigeria, are small-scale businesses. However, getting access to some services pose a problem for these firms—for instance, access to financial services. Although banks provide financial services to these firms courtesy of the provision of bank accounts, there is a large chunk of financial services needs of these small businesses that are unmet.
Prospa, a fintech startup looking to solve this problem by integrating banking and business management tools, has closed a pre-seed round worth $3.8 million.
The investors in the round include VCs like Global Founders Capital and Liquid 2 Ventures. Founders of global fintechs like Mercury's Immad Akhund, Karim Atiyeh of Ramp, and executives from Teachable, Square, Facebook, and Nubank also participated in the round.
Founded by Frederik Obasi, Chioma Ugo, and Rodney Jackson-Cole in 2019, Prospa was born out of the need to address the difficulties small businesses face in integrating banking and operations. It is a technology company building the operating system for African entrepreneurs and businesses.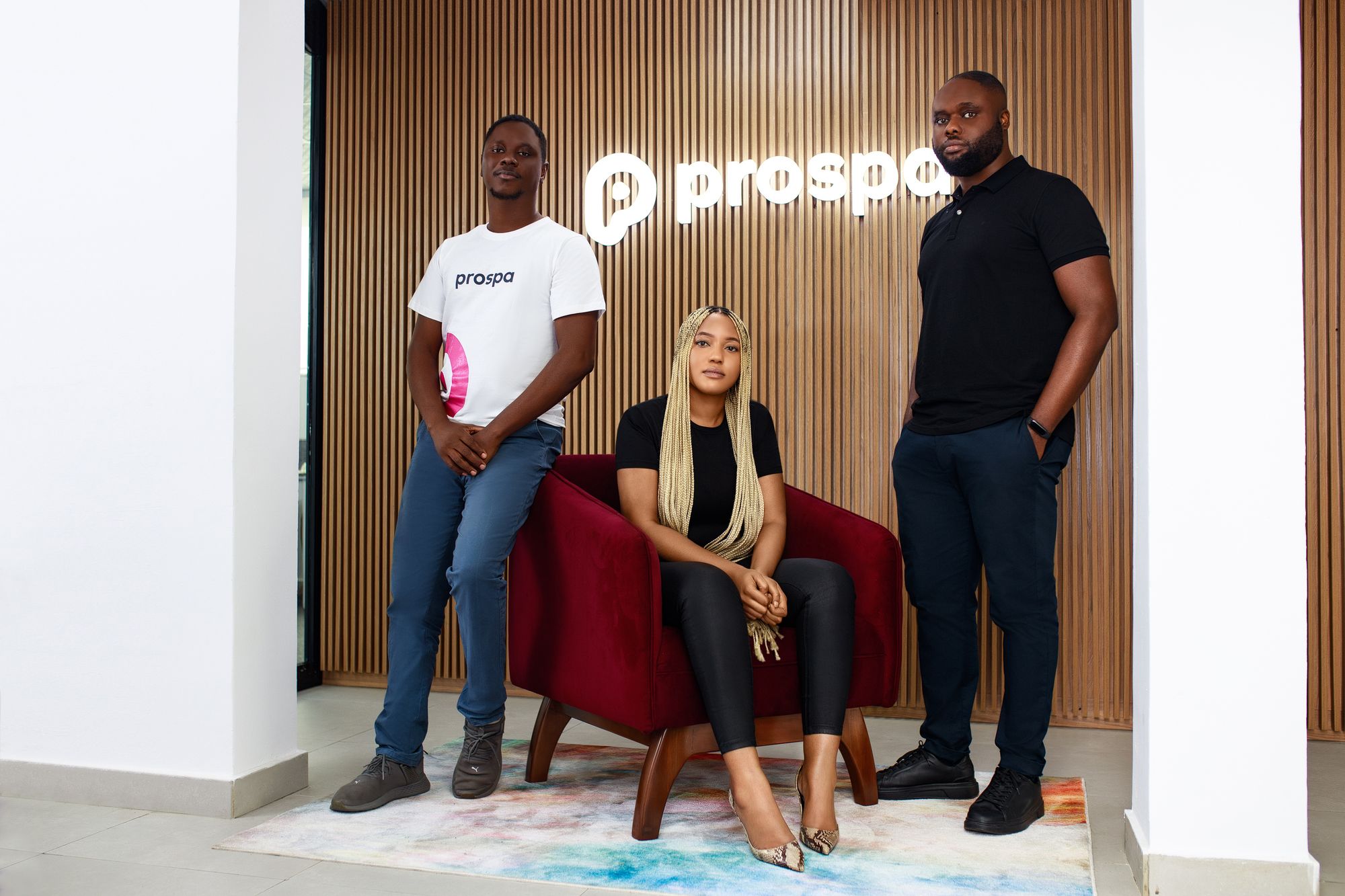 Alongside providing banking services, Prospa offers invoicing tools, inventory management, employee and vendor management, an e-commerce store, and payroll features.
In terms of traction, Prospa's number is very impressive. According to the company's CEO, Frederik Obasi, the company has tens of thousands of businesses and is growing 35% month-on-month. And from a non-banking perspective, Prospa has managed over 150,000 product catalogs while small businesses have sent out 360,000 invoices on the platform.
In terms of pricing, Prospa uses information relating to a business' turnover. In other words, pricing depends on a business turnover. For instance, a business with a turnover of ₦100,000 (~$200) is not expected to pay Prospa any subscription fee. But businesses with turnovers exceeding ₦100,000 pay fees between ₦3,000 (~$6) and ₦5,000 (~$10) monthly.
Prospa plans to use its new capital to double down and expand with acquisition strategies to get more customers. In addition to that, the company plans to hire more talent, especially in product and engineering.
Nigeria in focus
GDP: $432.294 billion in 2020 compared to $448.12 billion in 2019
Population: 206,139,587 in 2020 compared to 200,963,03 in 2019
GDP per capita: $2,097 in 2020 compared to $2,229 in 2019
Comments