The mobile phone-based money transfer service M-Pesa has added some new designs and features to its Mozambique M-Pesa App. The information was revealed on the LinkedIn page of M-Pesa, Head of Digital Parminder Mann.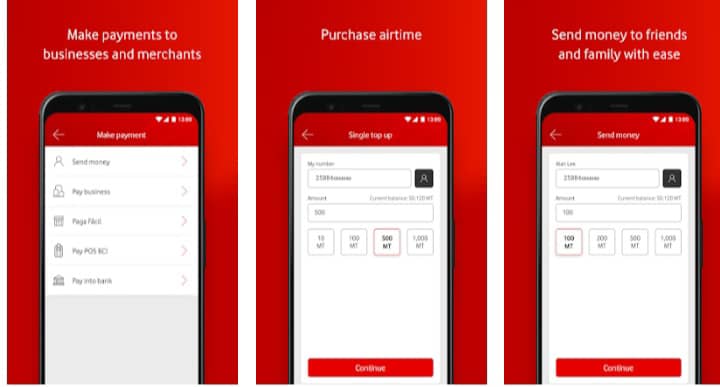 "Excited to announce the newly designed Mozambique M-Pesa App -offering an improved user experience and features for our customers. We've had positive feedback and increases in adoption so far - thanks (obrigada) to all the teams for making this happen". Parminder Mann
What' s new in this version of M-Pesa App
•  Faster login with the new PIN entry screen.
•  Improved home page with shortcuts for some main services.
•  Easy way to navigate through the different services.
•  Higher control in your payments, so you will check the details of the transaction before confirming it.
•  All configurations in one place such as favourite management, account settings and M-Pesa information that are now under Settings option.
Comments