A few days ago, rumors spread online that Kuda Bank, a mobile-only bank, is shutting down. However, the bank was quick to react to the rumors and responded publicly that it is not shutting down, and that it was here tomorrow, next month, next year, and even forever.
Kuda Bank's CEO, Babs Ogundeyi, communicated on his twitter account that "Kuda is here to stay".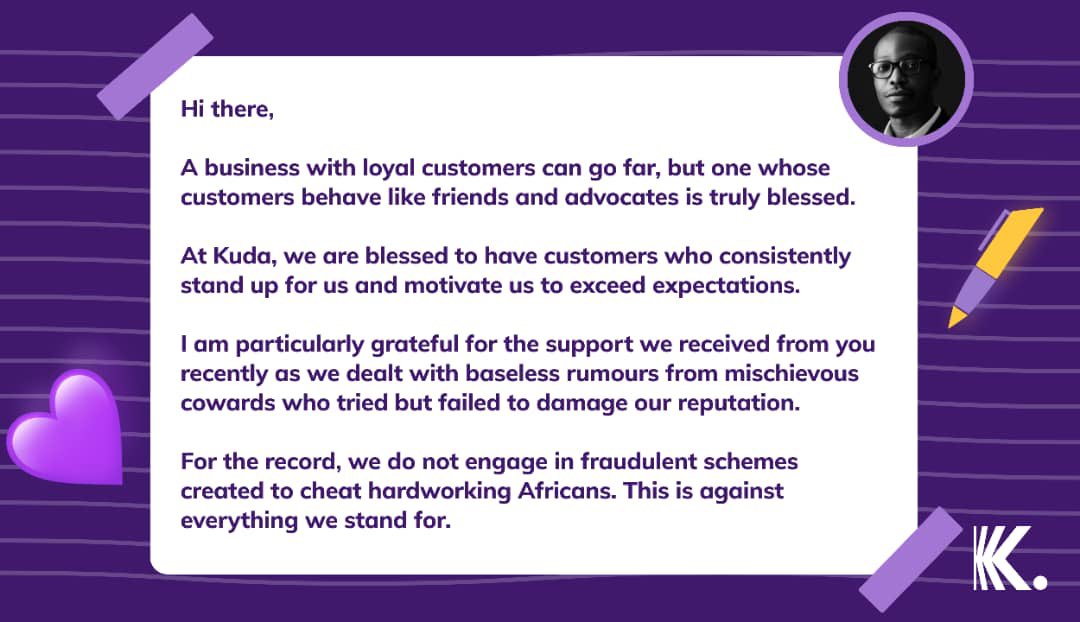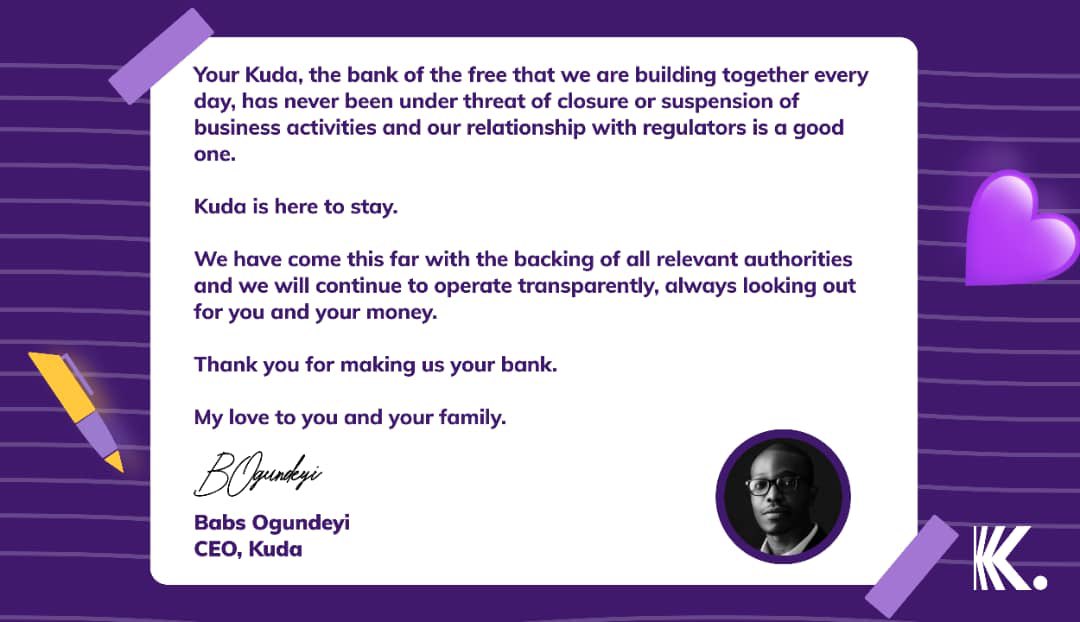 Kuda bank is a mobile-only bank. This means that Kuda is branchless, and is only accessible to users on mobile. According to the website, the bank was born out of the frustration of the excessive bank charges Nigerian banks place on Nigerians, as well as the inconsistency in the services provided. To add my own personal experience, I have gone through more than a fair share of frustrating experiences with Nigerian banks. Today, Kuda is "even more radical and have built a Central Bank-licensed mobile-only bank to help users get the best out of their money without overcharging them.
Nigeria in focus:
Population: 200.9 million (2019)
GDP: $448.12 billion (2019)
GDP Per Capita: $2,229 (2019)
Comments