Africa-wide international fintech startup Chipper Cash has raised a $30 million Series B funding round led by Ribbit Capital with participation of Bezos Expeditions — the personal VC fund of Amazon CEO Jeff Bezos.
Founded in 2018, Chipper Cash offers mobile-based, no fee, P2P payment services in seven countries: Ghana, Uganda, Nigeria, Tanzania, Rwanda, South Africa and Kenya.
Parallel to its P2P app, the startup also runs Chipper Checkout — a merchant-focused, fee-based payment product that generates the revenue to support Chipper Cash's free mobile-money business. The company has scaled to 3 million users on its platform and processes an average of 80,000 transactions daily. In June 2020, Chipper Cash reached a monthly payments value of $100 million, according to Techcrunch.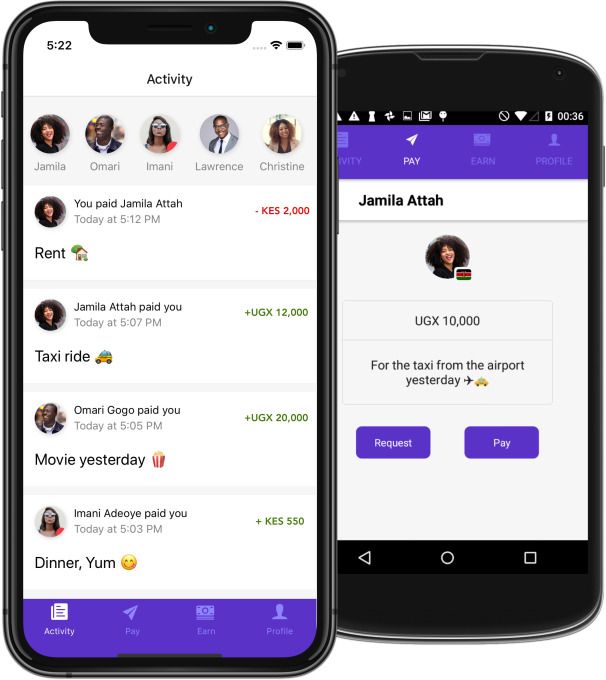 As part of the Series B raise, the startup plans to expand its products and geographic scope. On the product side, that entails offering more business payment solutions, crypto-currency trading options, and investment services.
Chipper Cash has added beta dropdowns on its website and app to buy and sell Bitcoin and invest in U.S. stocks from Africa — the latter through a partnership with U.S. financial services company DriveWealth.
On the business financial services side, the startup plans to offer more API payments solutions.
Chipper Cash also plans to use its Series B financing for additional country expansion, which the company will announce by the end of 2021.
Jeff Bezos's backing of Chipper Cash follows a recent string of events that has elevated the visibility of Africa's startup scene. Over the past decade, the continent's tech ecosystem has been one of the fastest growing in the world by year year-over-year expansion in venture capital and startup formation, concentrated in countries such as Nigeria, Kenya, and South Africa.