The digital yuan, known officially as the Digital Currency Electronic Payment (DCEP), is a digital currency backed by China's central bank and designed to be a digital version of the country's currency. This is unlike Bitcoin and other cryptocurrencies, which are decentralized and not under the control and monitoring of central banks.
This trial - testing the new digital currency with JD, was done in the local government of Suzhou and was conducted by JD digits - JD's financial arm, in partnership with the People's Bank of China.
The trial that started last weekend during an e-commerce festival organized by JD.com (the country's second largest retailer behind Alibaba), offered online shoppers their first opportunity to test out the new digital currency. JD kicked off the festival known as Double 12 (12-12) last Friday evening, with almost 20,000 orders using the DCEP.
Suzhou, to lure in digital currency users, gave away 20 million yuan (USD 3 million) via a lottery to residents. 100,000 digital red packets, each containing 200 yuan, were distributed. Red packets are popular in China as a way to gift money. Their digital version was popularized by mobile payment platforms such as Alipay and WeChat Pay. The recipients of the digital currency red packets were invited to download the official Digital Renminbi app. This enabled them to use the digital currency on JD.com, after linking it to JD's app.
China's central bank has been testing digital yuan trials in the past year to move the country towards a cashless society. Suzhou's trial was the first attempt at testing the digital currency for online shopping. In other trials, DCEP has been distributed to use offline in participating physical stores.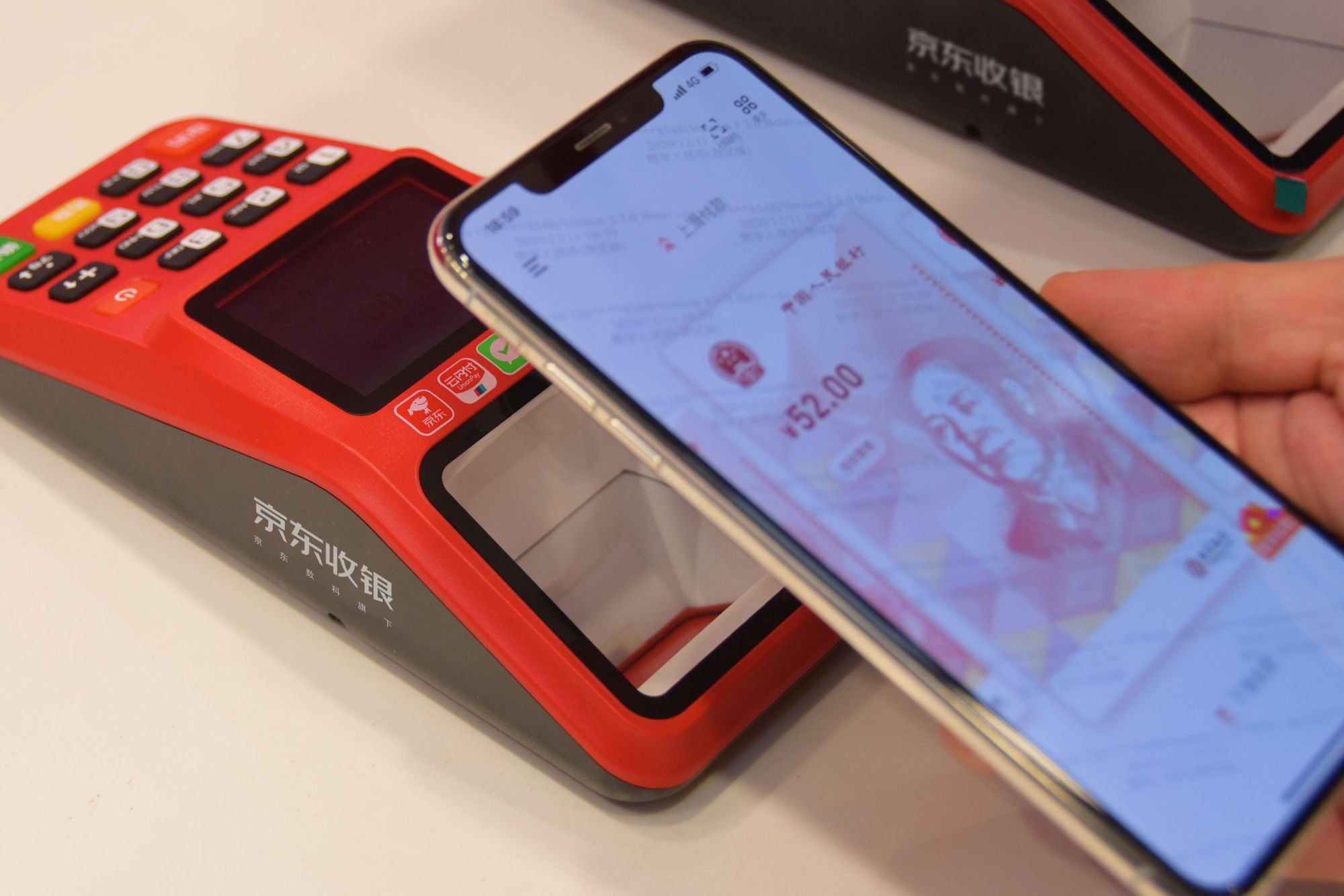 According to JD's data, majority of the first-time digital yuan users during the 12-12 shopping festival were young. Over 80% were born after 1980. Also, data showed that the use of the digital currency were skewed slightly towards men. Over 57.6% of purchases were made by men. 10,000 yuan was the largest single online payment.
Suzhou's residents were allowed to use the digital yuan currency at JD's offline stores and stores outside JD's ecosystem. The trial will end on December 27, and has over 10,000 shops participating.
China in focus
Population: 1.398 billion (2019)
GDP: $14.3 trillion (2019)
GDP per capita: $10410 (2019)
Comments