Ivory Coast-based Djamo, a financial super app for consumers in French speaking Africa, has been accepted into Y Combinator's accelerator, getting $125,000 in funding and further support.
Djamo was founded last year by Hassan Bourgi and Regis Bamba. It is a financial super app aiming to democratize access to quality and affordable banking to millions of Africans living across French speaking Africa.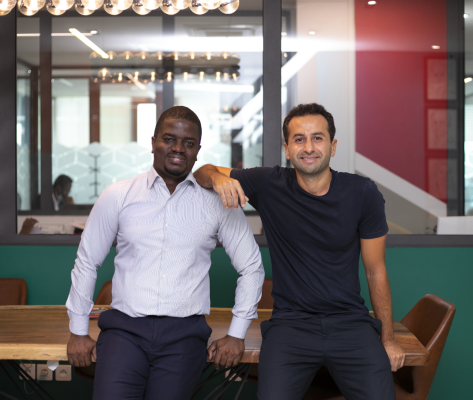 The startup becomes the first from Ivory Coast to participate in the famed program. It will receive in seed funding, $125,000, as well as opportunities for further investments at a March demo day.
Speaking about Djamo, Bourgi said "Since day one we wanted to design a mobile first platform that can break into the masses; our combined experience building mass market consumer products is in every inch of Djamo's app, people love the experience and talk about it to their friends and families. This is why our significant growth is coming organically through word of mouth."
Djamo's app and Visa card was launched in November 2020, after closing a $350,000 pre-seed investment from early stage investors six months earlier. At the moment, the app has about 90,000 users and over 50,000 transactions are processed monthly.
According to Bourgi, Djamo wants every person in French speaking Africa with a smartphone and internet connection to become a potential customer. This is validated by Y Combinator's backing the startup's premise that financial services distribution across Francophone Africa is fundamentally changing with the advance of the internet and the penetration of smartphones, and is beginning to switch towards apps.
Ivory Coast in focus:
Population: 25 million (2019)
GDP: $58.5 billion (2019)
GDP Per Capita: $2276 (2019)
Comments