Google and the International Finance Corporation (IFC) released a report, e-Conomy Africa 2020, which estimates that Africa's Internet economy has the potential to reach 5.2% of the continent's gross domestic product (GDP) by 2025, contributing nearly $180 billion to its economy.
The projected potential contribution could reach $712 billion by 2050, reports Capacity.
The report revealed that driving this growth is a combination of increased access to faster quality Internet connectivity.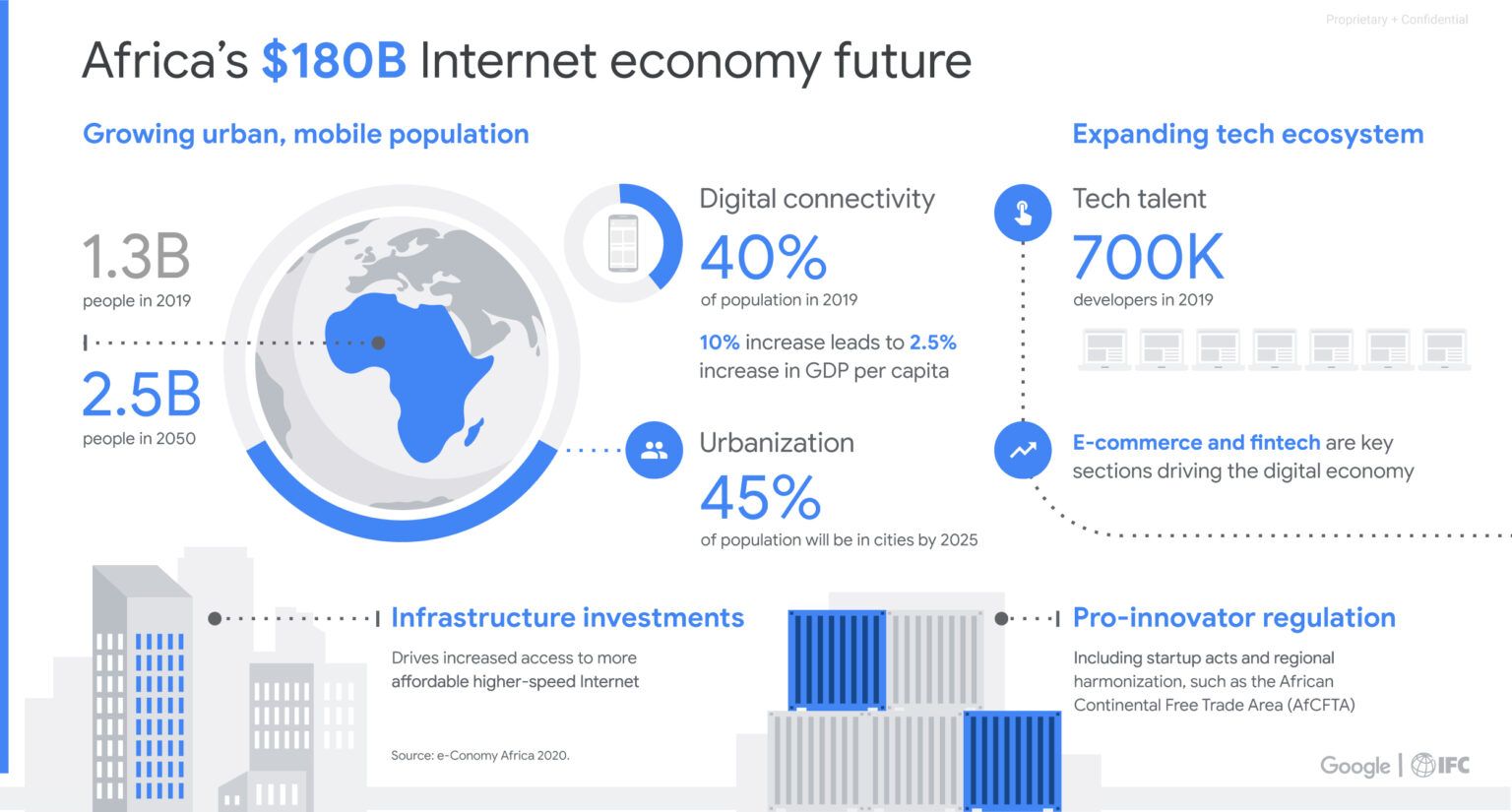 Currently, Africa is home to 700,000 developers and venture capital funding for start-ups has increased year-on-year for the past five years, with $2.02 billion in equity funding raised in 2019, according to Partech Ventures Africa.
Digital start-ups in Africa are driving innovation in sectors, including fintech, healthtech, media and entertainment, e-commerce, e-mobility, and e-logistics, contributing to Africa's growing Internet gross domestic product (iGDP) — defined as the Internet's contribution to the GDP.
An analysis within the report, conducted by Accenture, found that in 2020, the continent's iGDP may contribute approximately $115 billion to Africa's $2.554 trillion GDP (4.5% of total GDP).
This is up from $99.7 billion (3.9% of total GDP) in 2019, with the potential to grow as the continent's economies develop.
Download The Report Here.