"The future of commerce" which is often the subject of so many webinars, conferences and articles, was redefined last year when we launched the Flutterwave Store amidst the global pandemic. Now, we're redefining the future of commerce by turning your mobile phone into your own personal POS, Online Store, and general mobile business HQ. Welcome to Flutterwave Mobile.
Why is Flutterwave Mobile going to redefine the future of commerce?
The future of commerce and the future of pretty much anything is quite often not a particular trend that we see. It's very simple, it is convenience and refinement. Which do you think came first? Electric or petrol-powered cars? In November 1881, Gustave Trouvé presented an electric car at the Exposition internationale d'Électricité de Paris. It wasn't until the year 1886 when German inventor Karl Benz patented his petrol-powered Benz Patent-Motorwagen.
So why did we all grow up seeing more petrol cars than electric?
The petrol cars of the time had laborious methods of starting their engines, such as hand-cranking. 1912 saw the introduction of electric starter motor and combined with much quicker refueling times and cheaper production costs, petrol cars became more popular. One word: convenience.
The convenience of Flutterwave Mobile
The Flutterwave Mobile App is going to make it super convenient for anyone to run their business thanks to its features. Let's take a look at how a few use cases of it will make it super convenient for merchants.
Flutterwave Mobile as your mobile POS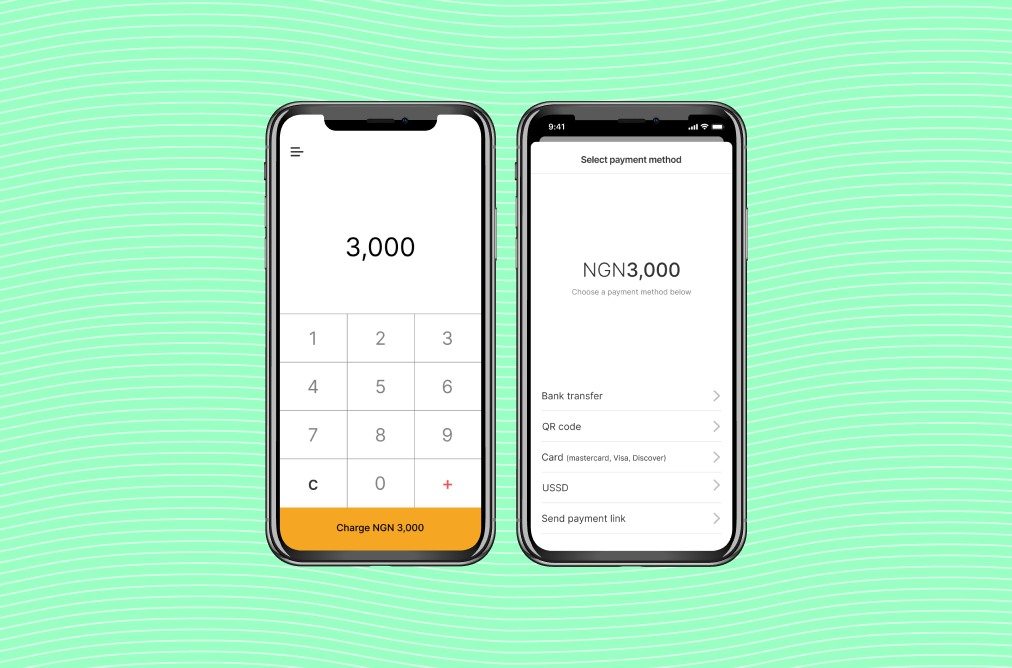 The Flutterwave Mobile app turns any smartphone into a mobile POS. You can generate a payment link inside the app and share with anyone to pay you, using their card as they'd do with a physical POS. But the Flutterwave Mobile app goes one better, it's a mobile POS that accepts more payment types than any physical POS can accept. Card payments, bank transfers, Paga, Mobile Money, PayPal, USSD, the possibilities are endless. Your delivery personnel with the Flutterwave Mobile app installed on their phone don't need a physical POS anymore. Your sales personnel at your branches no longer need physical POS machines. Again the possibilities are endless.
Flutterwave Mobile as your mobile Online Store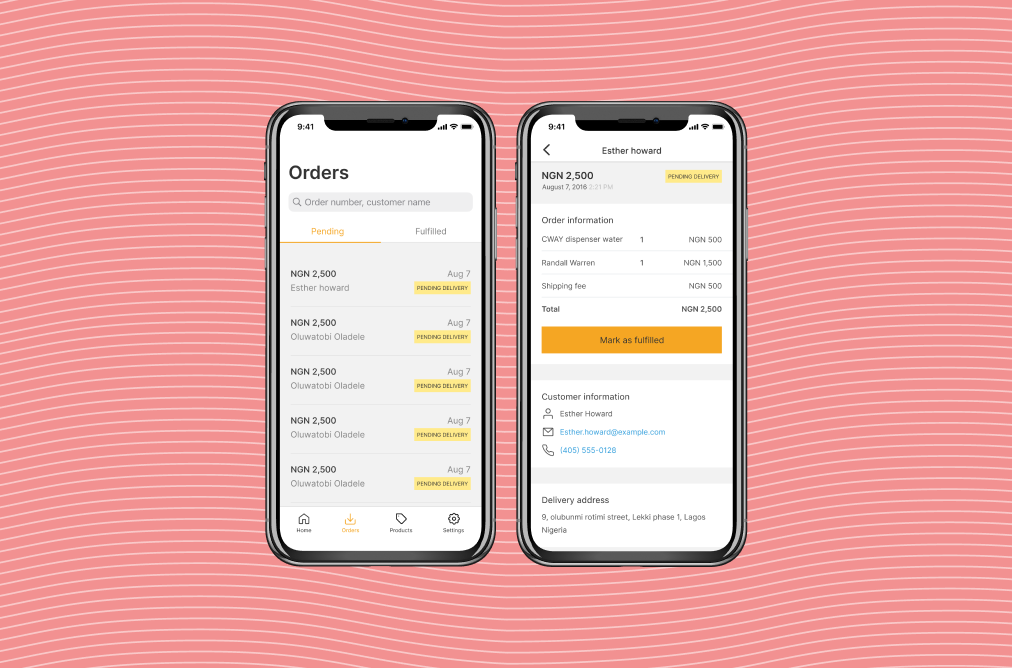 Flutterwave Store merchants can now truly carry their business with them anywhere. Fulfilled and Pending Orders are available at a glance; new products can be added on the go; new order alerts are received via push notifications; stock quantity is available at a glance. Whether you're in or out of town, whatever time of the day it is, you have your store with you.
Flutterwave Mobile as your mobile business HQ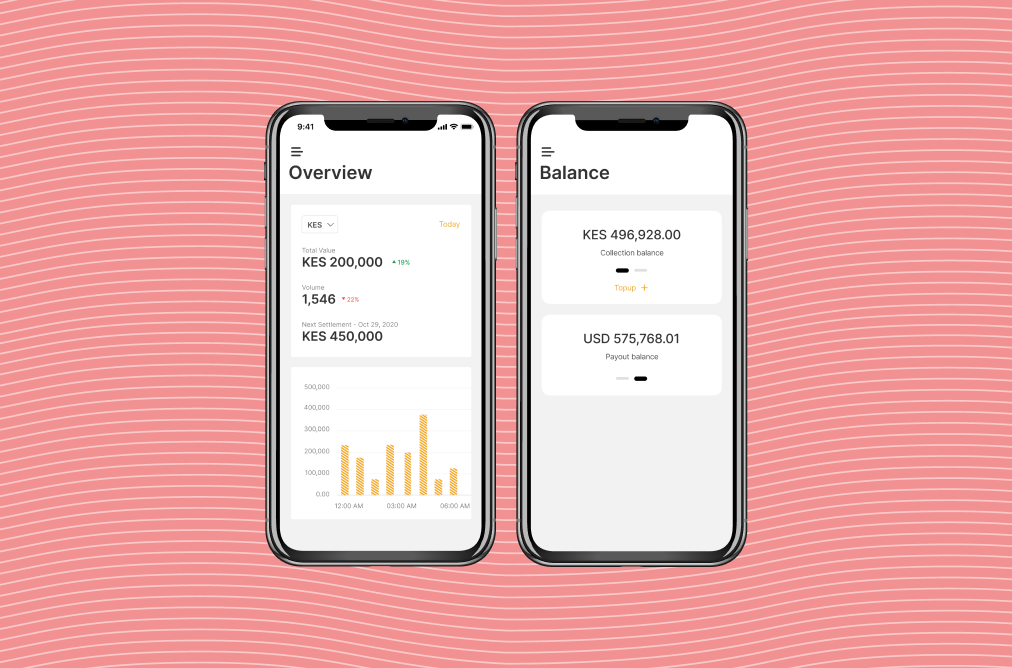 Flutterwave Mobile is not restricted to just the Flutterwave Store. Every Flutterwave merchant is able to efficiently manage their business, whether it's checking balance overview, seeing daily transactions, quickly retrieving a customer's details, your business will always be mobile (pun intended).
How to get Flutterwave Mobile
Flutterwave Mobile is a vision of a world of commerce where your business is with you everywhere, where the possibilities for your business are endless.
You can download it on the Google Playstore and App Store, right now.
Sign in with your Flutterwave account as you would on the web.
Swipe right to see the menu options.
How to use Flutterwave Mobile
When you log into the app, swipe right and it'd reveal the menu options.
All your sub accounts are displayed on the extreme left of this screen and you can switch between them by tapping them.
On the menu screen, "Home" keeps you on the overview of your Flutterwave account where you can see a simple overview of your transactions and business as a whole.
"Transactions" allows you see all your transactions in more detail.
"Customers," displays a list of your customers and you can blacklist any of them or just view their details. Tap the customer's name to see more.
"Balances" displays your account balances. You can view balances on the different currency wallets on your account.
Payments displays payment links. You can create and manage your payment links here. Create one-off payment links or recurring payment links. Your mobile POS is always available to help you accept payments.
Store allows you create a new Flutterwave Store if you don't have one or manage an existing one. You can add new products, view new orders, fulfilled orders, mark orders as fulfilled after you fulfil them. you can also change your Store name as well as URL here.
Your Flutterwave account settings can be edited from "Settings."
The future of commerce will always be convenience. Flutterwave Mobile makes running your business more convenient than ever. Flutterwave Mobile is the future of commerce.
Source: Flutterwave.
For more information, visit: https://flutterwave.com/ng/blog/take-your-business-with-you-anytime-anywhere-on-your-flutterwave-mobile

Comments