In the past, cross-border payments used to be challenging for many Nigerians and Africans; however, with the rise of the fintech industry and fintechs who have strived to tackle the limitations Africans face in sending and receiving money abroad, the narrative has changed over the years. Here are just  five of these fintechs that help Africans conveniently process cross-border payments;
Chipper Cash (Ghana)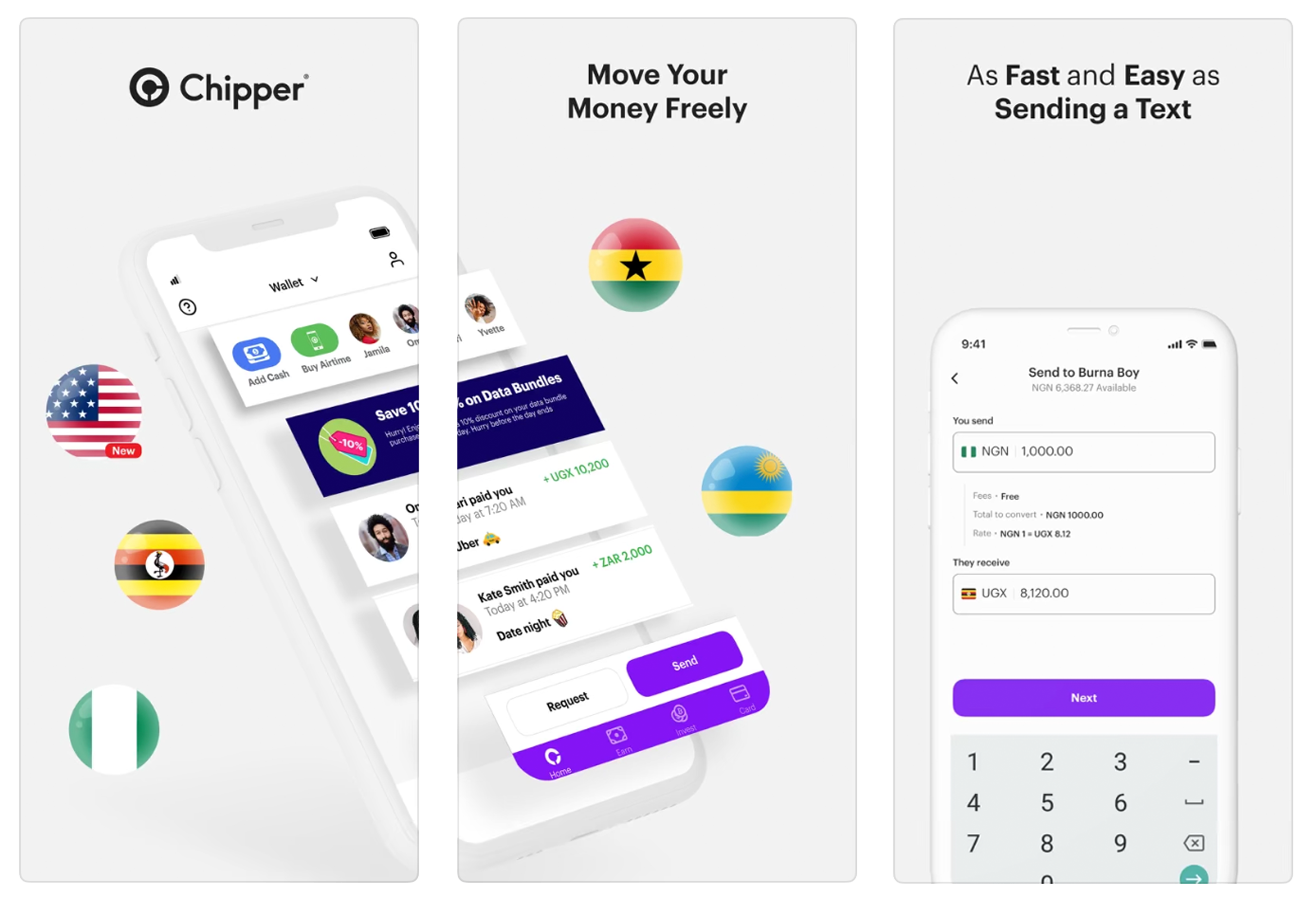 Founded in 2018, Chipper Cash stands as one of the earliest fintechs to make cross-border payments as simple as sending a text. Users of Chipper Cash enjoy sending and receiving money at low rates and, sometimes, even free transfers. The fintech is patronized and trusted by more than four million people.
Eversend (Uganda)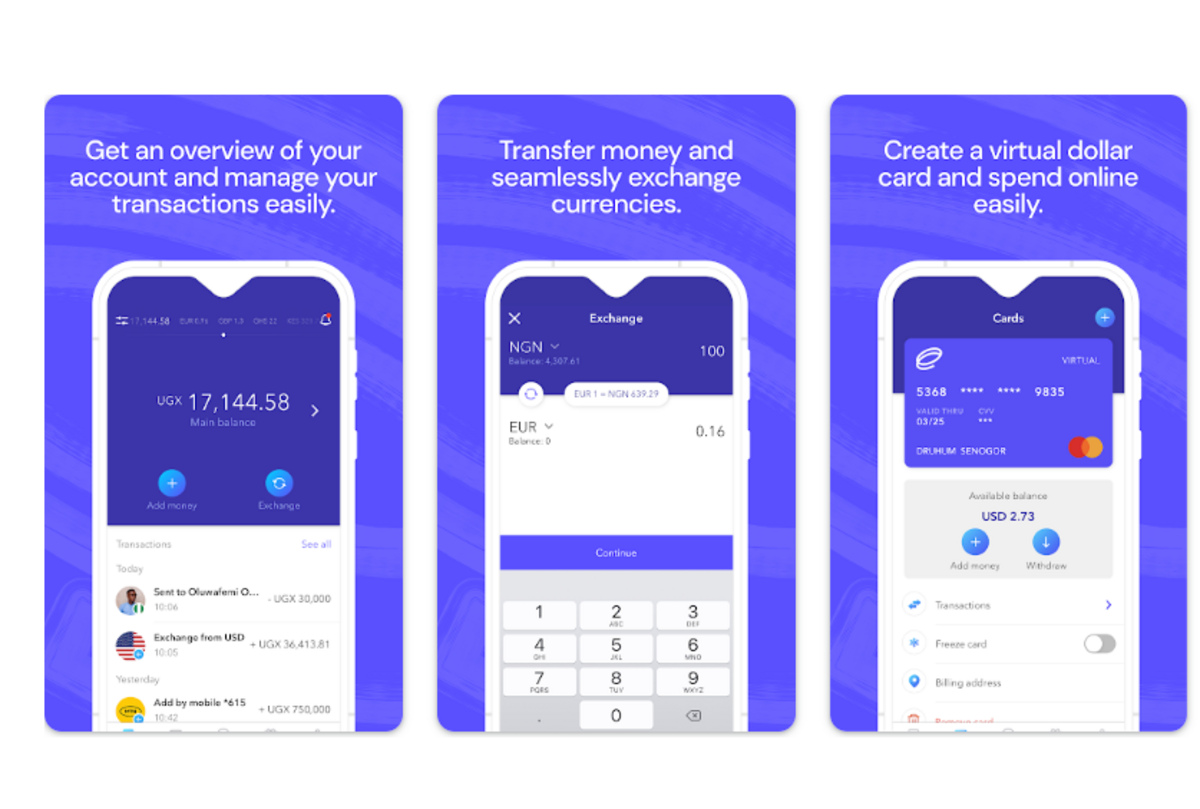 Founded in 2017 but launched in 2019, Eversend is one of Africa's biggest crypto exchange and cross-border payment platforms with over 300,000 registered users. The fintech reportedly processed $800,000, followed by $5 million in 2020, and the total value of its transactions grew to $230 million in 2022. Eversend is available to users in Uganda, Kenya, Nigeria, Rwanda, Ghana, and Nigeria.
Payday (Rwanda)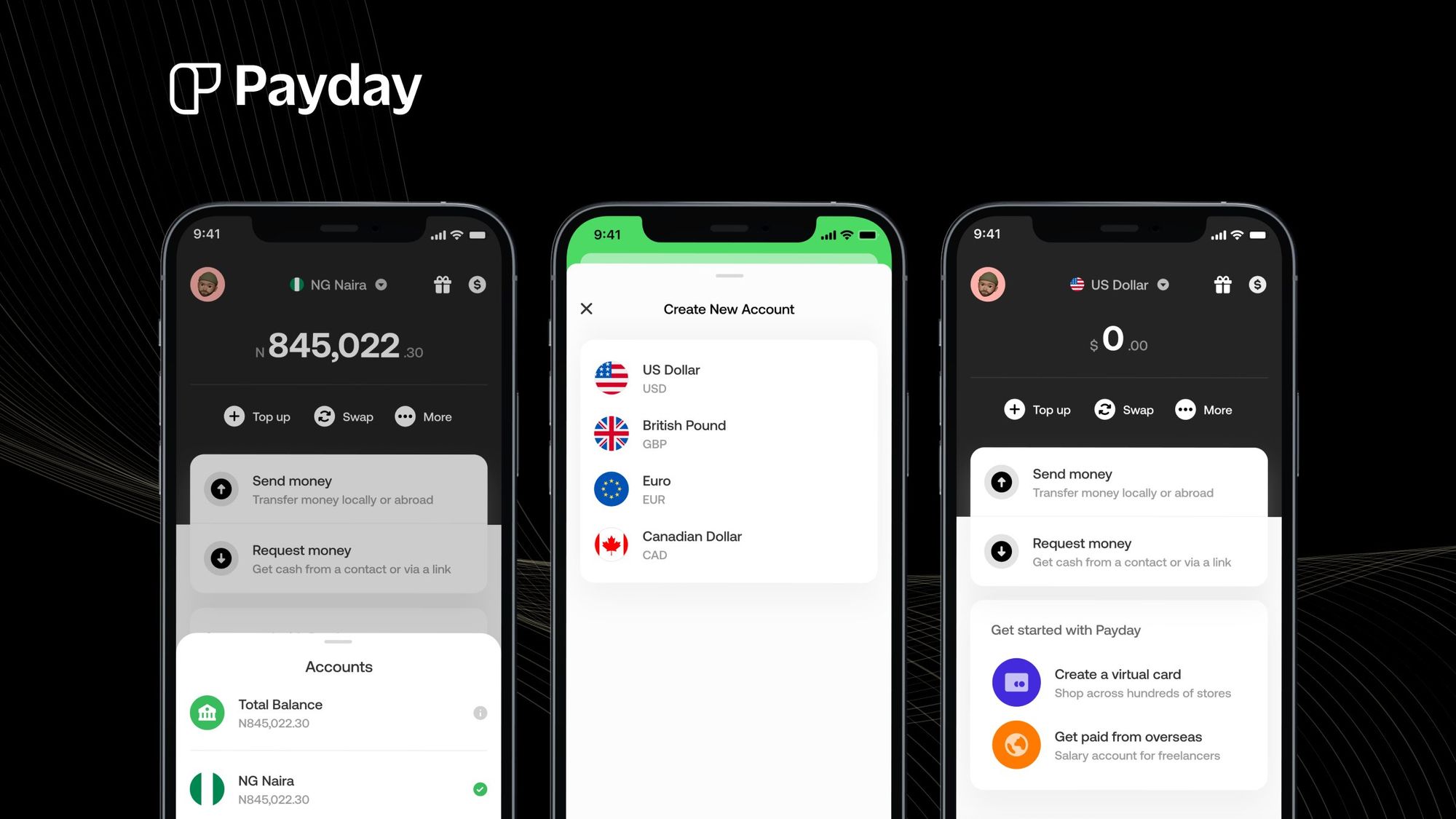 Launched in 2021, Payday is a neobank that issues global (USD, EUR and GBP) accounts to Nigerians and Africans. The platform makes it easy for Africans (living in Africa) to receive money from anyone anywhere in the world. With Payday, Nigerian remote workers and freelancers, particularly in Nigeria and Rwanda, can send and receive money in USD, GBP, EUR and 20 other currencies. This allows them and those in the diaspora who work remotely for international organizations to be paid and withdraw money in their choice of currency.
Send App by Flutterwave (Nigeria)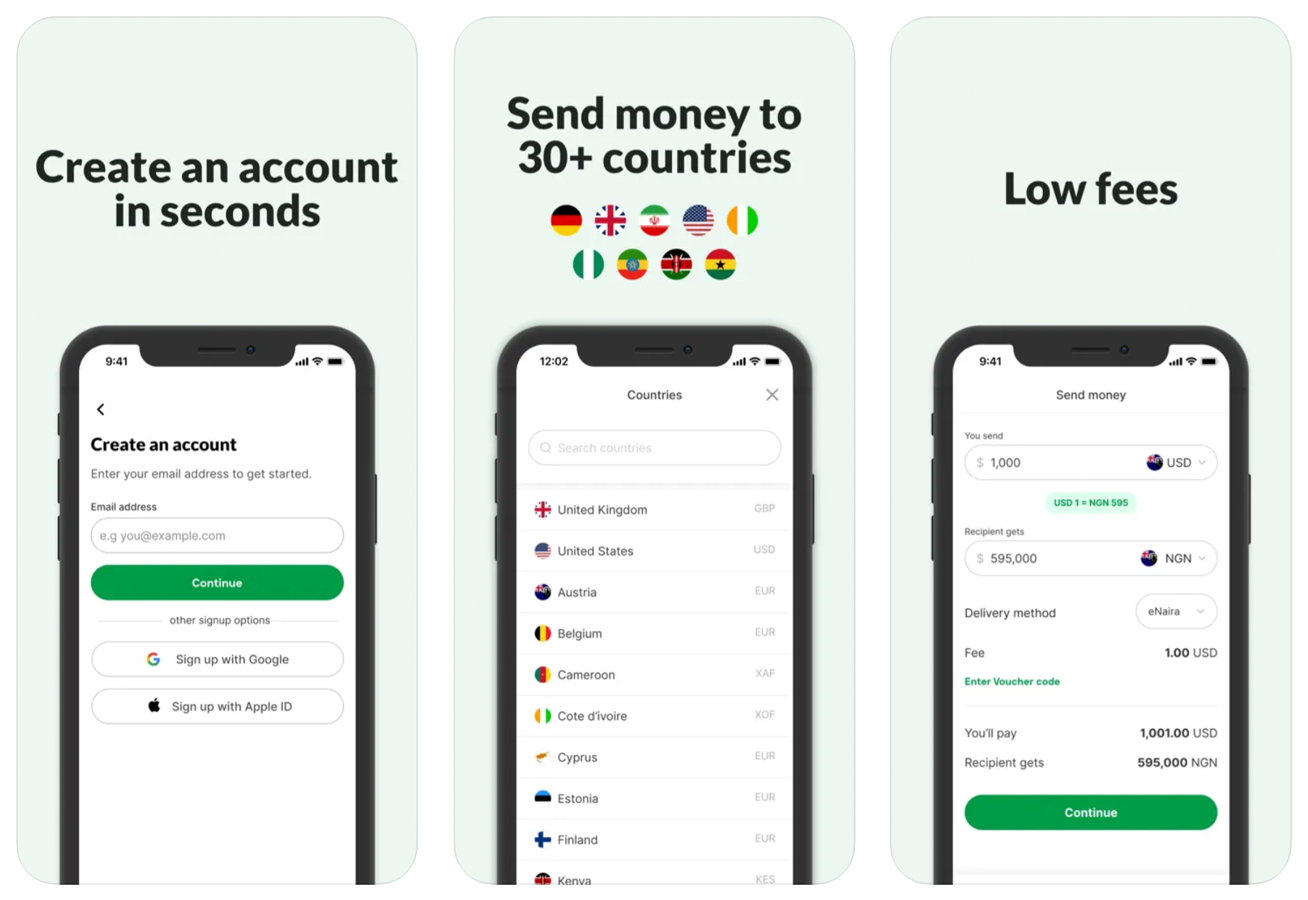 Launched in 2021 as Send and rebranded this year as Send App, Send App is Flutterwave's cross-border remittance subsidiary. Send App allows users to easily make instant money transfers to recipients across countries including the UK, the US, Belgium, Nigeria, Kenya and 25 other countries.
Nala (Tanzania)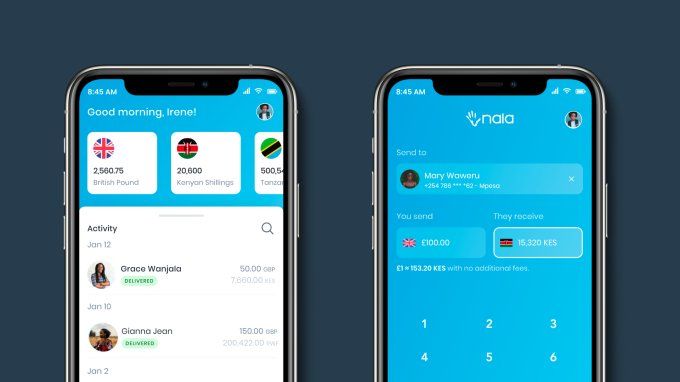 Launched in 2017, Nala was originally a local money transfer (mobile money) startup. Still, through the years, the startup has become one of the major facilitators of cross-border payments in Africa. NALA is licensed to facilitate payments from the UK, EU and US to African countries Nigeria, Ghana, Kenya, Tanzania, Senegal, and Uganda.

Comments