In recent times, the number of digital banks has been increasing, making traditional banking obsolete. Digital banks have reached yet another milestone with the rise of neobanking, leveraging technologies to win over consumers with more accessible, quicker, and more efficient financial services.

Finin, the Bengaluru-based neobank, says it aims to help create the future of banking by providing customers with a reimagined banking experience that makes savings easier, a unified account view, and automated money management. The app-based digital bank claims that its services are tailored to meet the specific needs of customers. This allows it to offer solutions, services and recommendations based on each client's particular requirements.

Suman Gandham, Co-founder of Finin, revealed in an interview that they possess features that will remind users to cancel subscriptions or about refunds and bill payments to have complete control over their money and don't lose a single rupee to unnecessary transactions. He also pointed out that Finn aims to offer a 360-degree view of their money, paired with recommendations that will nudge them to save more, make wiser spends, ensures more innovative investments, and get a better understanding of their financial habits.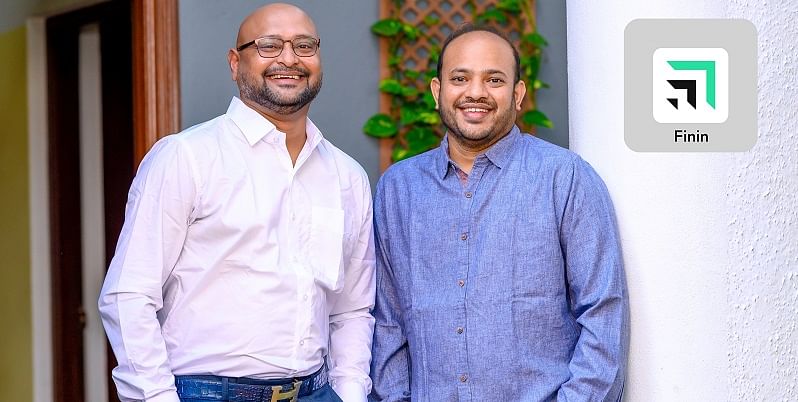 How the platform works
Customers can open an online savings account with Finin after completing the KYC, after which a debit card is made available. Users can now start transacting - they can use the new savings account and link other bank accounts to get a consolidated view of all their money. Other features include:
Smart Budgets and Goals: Allow the user to create a spending habit and stay on top of their monthly spending.
The Bill Payments feature: Assists customers to stay on top of their payments. All this comes with clever recommendations and incorporating the nudge theorem to enable users to make wiser financial decisions every day.
Data relating to India's fintech is fascinating. According to InvestIndia, digital payments' overall transaction value is projected to increase from approximately $65 billion in 2019 to $140 billion in 2023. The global neobank sector, according to Data released by Zion Market Research, reveals that the sector's worth is $18.6 billion in 2018 and is estimated to expand between 2020 and 2026 at a compounded annual growth rate (CAGR) of about 46.5 per cent, generating approximately $394.6 billion by 2026.
The fact presented above, coupled with the increasing digital literacy, rising smartphone penetration, and cheaper internet connections, implies that the business's opportunity to blossom is there.

Finin's rise to stardom won't be an easy task as there are other players in this space. However, the Bengaluru-based neobank claims that it won't be a problem given their business model. This model includes offering a consolidated view of bank accounts to "save, invest, and manage more smartly and efficiently.
The short term goal of the Bengaluru-based neobank is to grow its customer base. After that, the emphasis will be on building the investment piece and other features that focus on customers' economic independence and financial well-being. That, according to Finin, is the simple formula to grow and scale.
India in Focus
Population: 1.3 billion (2019)
GDP: $2.59 trillion  (2019)
GDP Per Capita: $1,846  (2019)
Comments