Eyowo has announced the commencement of internal changes in the company as it seeks to embrace a new operating model. The digital payment platform has recently made headlines following rumors of a shutdown due to market complications following an email sent to staff and stakeholders. Eyowo has said the email was, in effect, to laying off 11% of its workforce as it is about taking a new path and changing its business model and product offerings.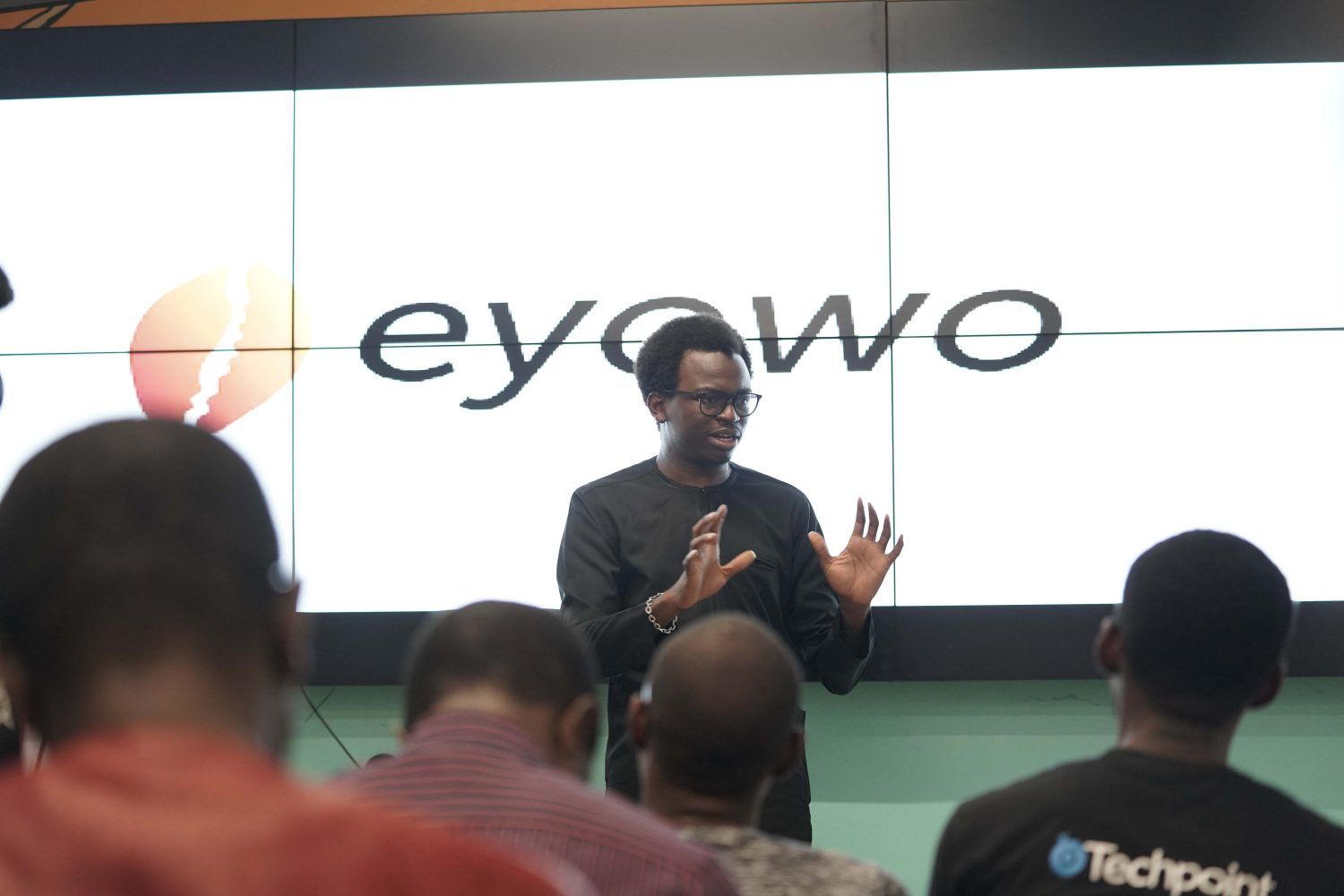 Founded in 2018, Eyowo sought to build a revolutionary peer-to-peer payment platform that allows users to send and receive money with their mobile phones without using bank accounts. However, the revolutionary journey of Eyowo turned sour when the Central Bank of Nigeria revoked its license for non-compliance in May 2023, forcing the company to halt operations and raising concerns among investors and customers over the safety of their funds. The CBN saga resulted in market complications for the company in the first quarter of 2023.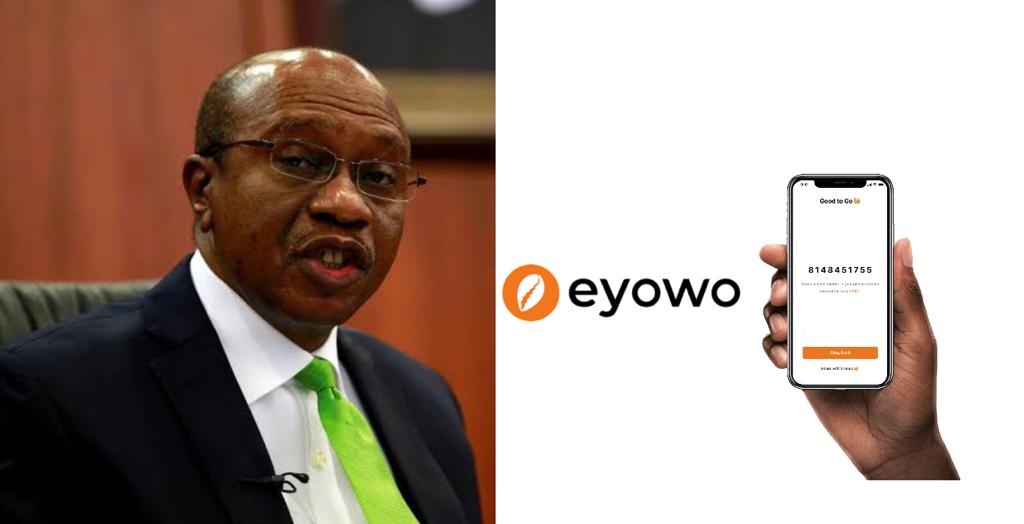 Despite the challenges, Eyowo has sought to spend time in research to restrategize its business plans to keep operations active. The platform seeks to improve its service and will now function as a human-to-human business directing all products to consumers and selected entrepreneurs within its ecosystem.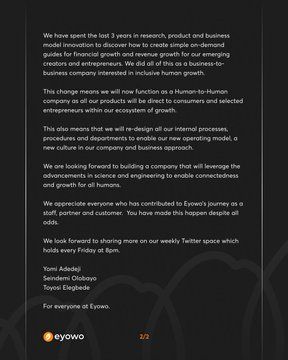 From now on, Eyowo will look to maintain a healthy communication relationship with its users and, as such, keep customers up-to-date with its activities to prevent panic from rumors. The company will also constantly watch how it can address issues that users may encounter while using its products.
Focus Box
Company Name:  Eyowo
Industry: Payments, Financial Services
Founded: 2018
CEO: Oluwatomi Amao
Funding raised: N/
Revenue: N/A
Customer base: N/A
Key countries: Nigeria
Comments