Nigeria-based payment service provider eTranzact disclosed processing over N50 trillion in the total value of electronic payments in 2022 at its 19th Annual General Meeting in Lagos. According to CEO Olaniyi Toluwalope.  Established in 2003 as Nigeria's pioneering fintech, eTranzact has connected over 600 financial institutions to help commercial banks, governments, merchants, and other institutions facilitate payments. Licensed by the central bank, eTranzact has paved the way for fintech penetration and fostered the financial inclusion drive. In 2018, eTranzact was acknowledged by the Central Bank of Nigeria as the number one mobile payment cashless driver in the cashless payment industry.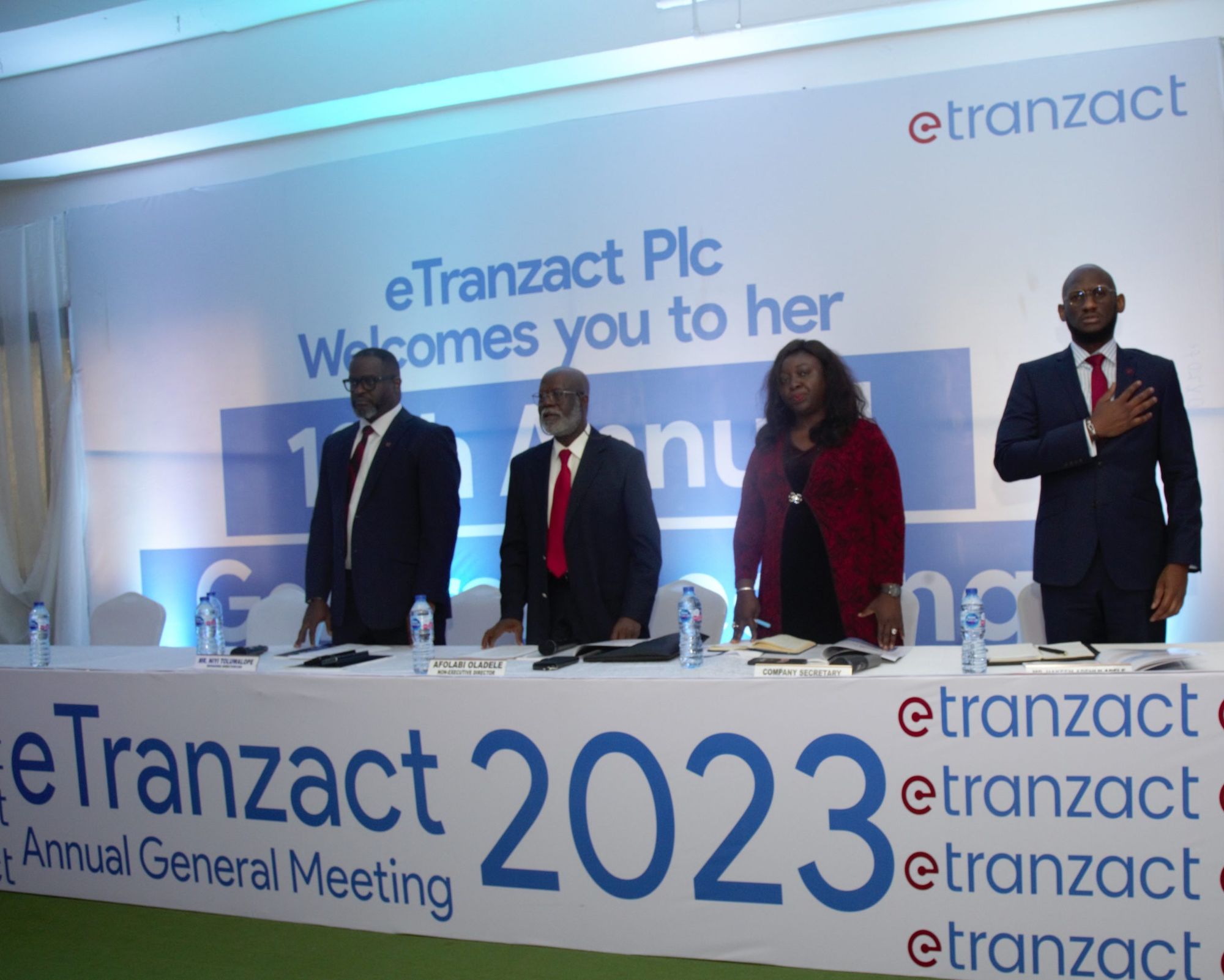 Deploying innovative payment solutions across Nigeria has led to the company's growth which has, in turn, improved its capacity and, ultimately, its transaction volumes. The existence of eTranzact is crucial to building trust between Nigerians and technological solutions, as bad experiences can affect the future of the fintech industry in the country as  Nigeria continues to tilt towards digital payments. The rise in transaction volume shows how much eTranzact has revolutionized digital payments in Nigeria.
The company will strive to rise above a competitive industry by evolving further while providing secure, effective and innovative electronic payments to over 200 million Nigerians as we advance. eTranzact will also seek to remain at the forefront of the financial inclusion agenda.
Comments