The economic fallout from the COVID-19 pandemic has eaten into Safaricom's first-half earnings with a 6% drop in net profit and a 4.8% decrease in service revenue for the six months to September 30, 2020.
The Kenyan operator saw net profit decrease to KES33.07 billion (US$304 million) with service revenue declining to KES118.41 billion ($1.09 billion), Connecting Africa reports.
Voice service revenue dropped by 6.5% to KES40.19 billion ($369 million), while M-Pesa revenue dropped by 14.5% to KES 35.89 billion ($330 million). Messaging revenue also declined by 6.9% but mobile data revenue increased by 14.1%.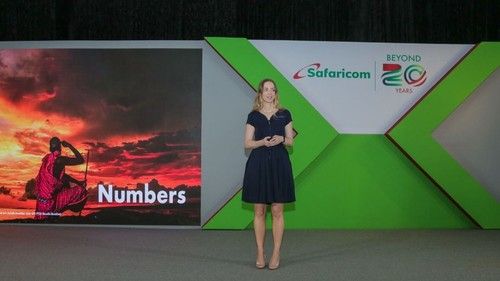 Service revenue slowed down in the first quarter, declining 8.4% year-on-year (YoY), however some recovery was visible in the second quarter with a smaller decline of 1.2% YoY as COVID-19 restrictions began to lift in Kenya.
Board chairman, and ex-CEO, Michael Joseph said the board was encouraged by the positive trajectory witnessed in the second quarter.