We reported earlier that the SEC has ordered a stock trading restraint on Chaka Technologies. To reassure investors after the SEC's order, the fintech startup responded in a statement to the SEC saying that investor funds were placed by a duly licensed entity and remain safe through Citi Investments.
In the statement titled "Regulatory Update", signed by Co-founder and CEO of Chaka Technologies, Tosin Osibodu, Chaka said it learnt about the SEC's order last Saturday and that it will continue to be a regulated SEC broker. It assured investors that their investors were safe and in the custody of an SEC-regulated broker. The Startup also said that it does not advertise, solicit, or offer securities of companies as alleged.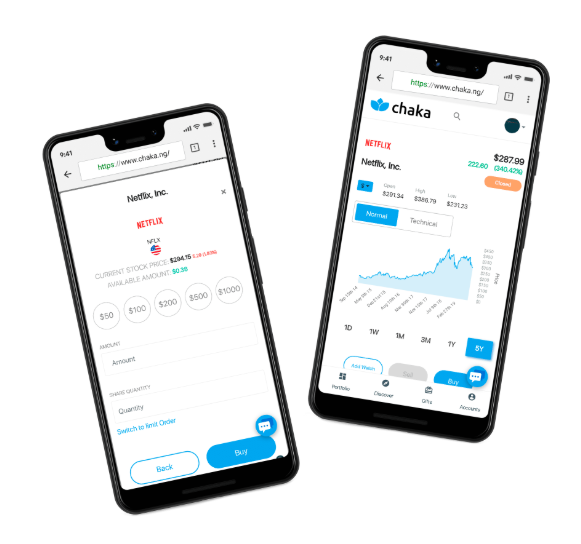 Chaka is the financial technology platform Chaka Technologies provide to enable Africans invest in the global and local stock markets. The company began operations in September 2019 and said that since it began operations, it has been transparent about its regulatory status and about how it leverages strategic partnerships with registered brokers in the U.S and in Nigeria, particularly Citi Investment Capital Limited, a company regulated by the SEC.
Nigeria in Focus:
Population: 202 million (2020)
GDP: 448.12 billion USD (2019)
GDP Per Capita: 2229 USD (2019)
Comments