African countries on New Year's Day began formally trading with each other under African Continental Free Trade Area (AfCFTA), a new continent wide free trade area. AfCFTA was set up by 54 African Union nations agreeing to the creation of the African Continental Free Trade Agreement. Trading under the AfCFTA was meant to be launched on July 1, 2020. However it was pushed back after the corona virus pandemic made in-person negotiations impossible.
AfCFTA aims to connect 1.3 billion people living on the continent into a $3.4 trillion economic bloc - one that would be the largest since the World Trade Organization was established. The agreement aims to create a single African market deepening the economic integration of the continent, and to aid the movement of capital and people, facilitating investment, amidst other general objectives.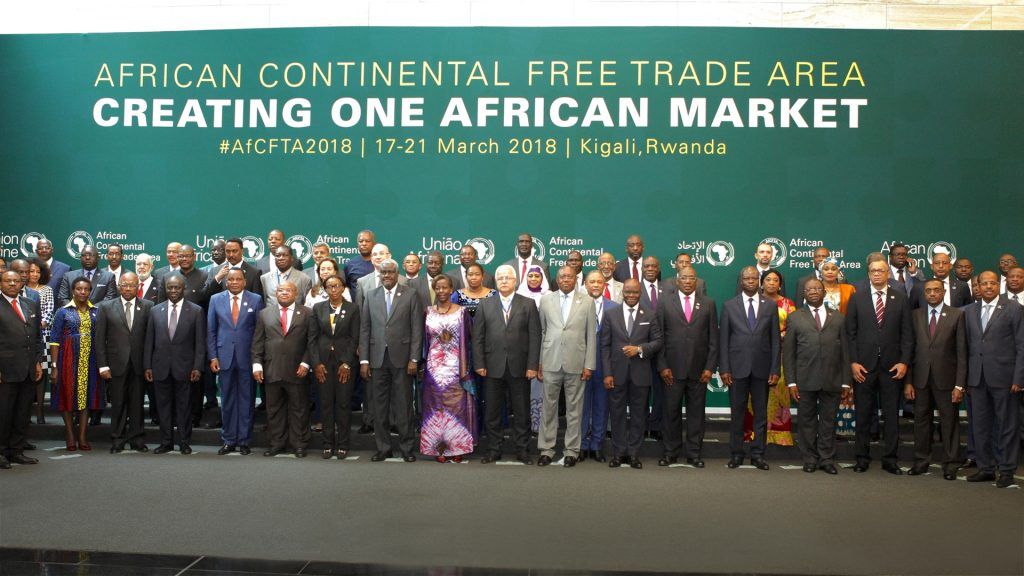 People backing the agreement say it would boost trade among African neighbors, allowing the continent to, rather than rely and be heavily dependent on global value chains, develop its own value chains. It is estimated by the World Bank that this agreement could lift tens of millions of people out of poverty by 2035.
The President of Ghana, President Nana Akufo-Addo, said of the agreement during an online launch ceremony that "there is a new Africa emerging with a sense of urgency and purpose and an aspiration to be self-reliant."
Experts however, view the launch on New Year's Day as mostly symbolic. The real work and implementation of the deal will take years. Indeed there are obstacles to AfCFTA's success. Poor infrastructure (road and rail), protectionism of some member states, ubiquitous red tape, political instability, excessive border bureaucracy, and corruption.
This is a good start however. As emphasized by Silver Ojakol, chief of staff at the AfCFTA Secretariat; "Economic integration is not an event. It's a process. We must start somewhere."
Africa in focus:
Population: 1.3 billion (2020)
GDP: $6.7 trillion (2019)
GDP per capita: $1970 (2019)
Comments