The mobile money market in sub-Saharan Africa is growing exponentially. This past year, up to $500 billion has moved through the accounts of 300 million active mobile money users in the region. One product enjoying the traction mobile money is getting is Safaricom and Vodacom M-Pesa.
According to a press release, M-Pesa has reached 50 million monthly active customers, cementing its position as Africa's largest fintech platform. The milestone also comes just 18 months after Safaricom and Vodacom launched the M-Pesa Africa joint venture to accelerate the growth of the service across the continent.
In 2007, Safaricom and Vodafone launched M-Pesa in Kenya as a way for customers to instantly send money to each other. Consequently, the service has primarily contributed to the growth of formal financial inclusion across the continent. In Kenya, access to financial services and products has increased by around 56% between 2006-2019, driven by the availability of mobile money1. M-Pesa has also been credited with lifting roughly 2% of Kenyan households out of extreme poverty.
Today the product is available in Kenya, Tanzania, Mozambique, the Democratic Republic of Congo, Lesotho, Ghana, and Egypt.
M-Pesa became an even more important platform for customers during the pandemic, with transaction volumes increasing 44% year-on-year in the first quarter of the current financial year. The number of transactions grew to 4.5 billion in the quarter – with a total transaction value of €63 billion.
Nick Read, CEO of Vodafone Group, said: "M-Pesa has helped millions of people to access financial services for the first time and millions more to improve their lives, start businesses and gain control of their finances. We are still in the early stages of M-Pesa's development and will continue to invest to capture this significant opportunity - building value for shareholders."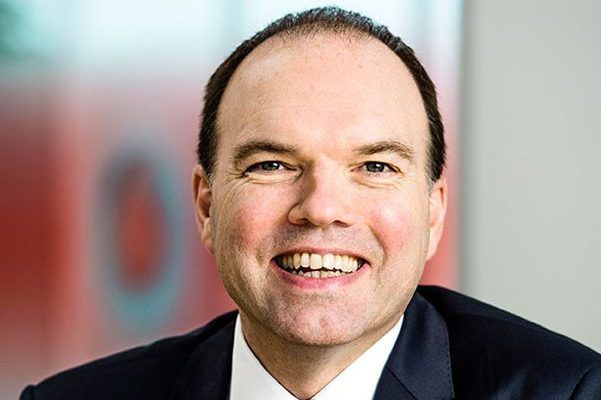 "14 years ago, we launched M-Pesa to connect our customers to each other and to different opportunities. We are delighted to celebrate this remarkable milestone with our more than 50 million customers across the continent. As an honour to this achievement, we are reiterating our commitment and deepening our focus on more innovations that will further transform the lives of our customers," said Sitoyo Lopokoiyit, Managing Director – M-Pesa Africa.
In June 2021, the M-Pesa Super App was launched across all its markets. The M-Pesa Super App introduced one of the service's key innovations in the form of mini mobile apps, which enable customers and businesses to accomplish day-to-day tasks - from shopping to accessing government services - without having to download different apps for each task. In addition, the M-Pesa Super App provides more than 50 million customers with a modern, intuitive and secure way to transact on their smartphones.
Sub-Saharan Africa in focus
GDP: $1.686 trillion in 2020 compared to $1.77 trillion in 2019
Population: 1.136 billion in 2020 compared to 1.107 billion in 2019
GDP per capita: $1,483 in 2020 compared to $1,559 in 2019
Comments