X, the social media platform previously known as Twitter, is rolling out audio and video calls. Several X users have received a notification when opening the app, stating:
"Audio and video calls are here!"
The new features have been introduced discreetly, with a notification within the app prompting users to enable audio and video calling.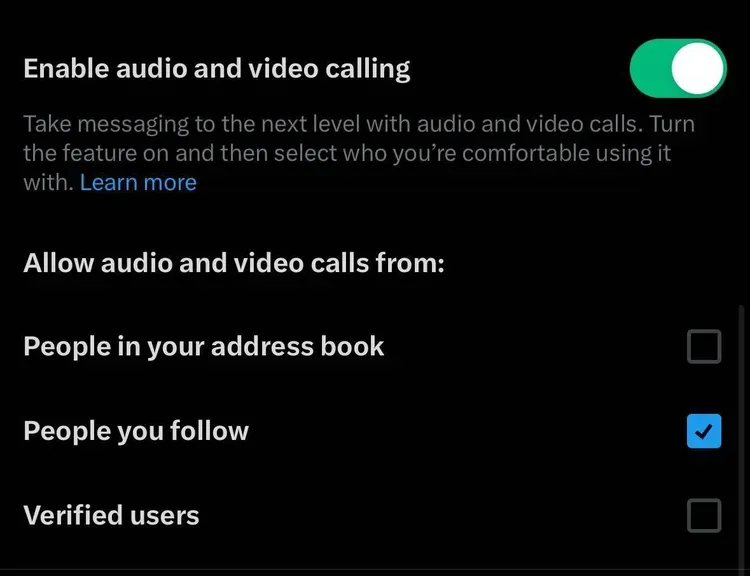 Users can customise their preferences, allowing calls from people in their address book, those they follow, verified users, or a combination of these options. Initiating a call is as simple as opening a direct message with another user, selecting the phone icon, and choosing between audio or video call options.
In a post on X, Elon Musk confirms the rollout of audio and video calls, adding that it's an "early version" of the feature. Musk has long hinted at adding audio and video calls to the platform as part of his plans to make it the "everything app." Musk recently said the feature would be available on iOS, Android, Mac, and PC, with "no phone number needed." It's still unclear how widely X has launched audio and video calls or if non-Premium users can use it.
Comments