As usual, before the week wraps up and right before the weekend takes us away, we've gone through 'the length and breadth' of the internet and sourced local and global opportunities that can be the next IT thing for you. Dive In!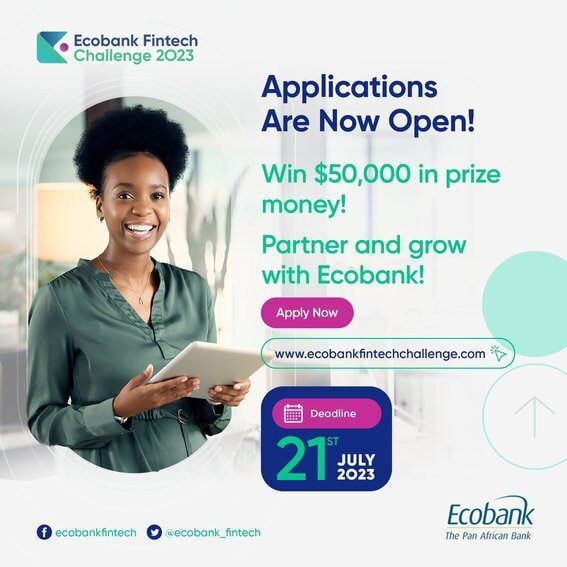 Competition: The Ecobank Fintech Challenge
Ecobank is calling fintechs that are ready to scale to apply for the Ecobank Fintech Challenge. The Challenge is open to all Fintechs on the African continent and provides them with support and access to opportunities in Ecobank's 35 African markets. The goal? To contribute to their growth as potential Pan African Fintech success stories.
Benefits
- The winner takes home a cash prize of $50,000.
- All finalists become Ecobank Fintech fellows
Opportunity for finalists to become Ecobank's local country-level partner in any of its 33-country ecosystem.
- Access to Ecobank's banking sandbox
- Access to Ecobank's partner networks
Eligibility
- All fintechs in Africa that are ready to scale.

Deadline: July 21st
Get the full details and apply here.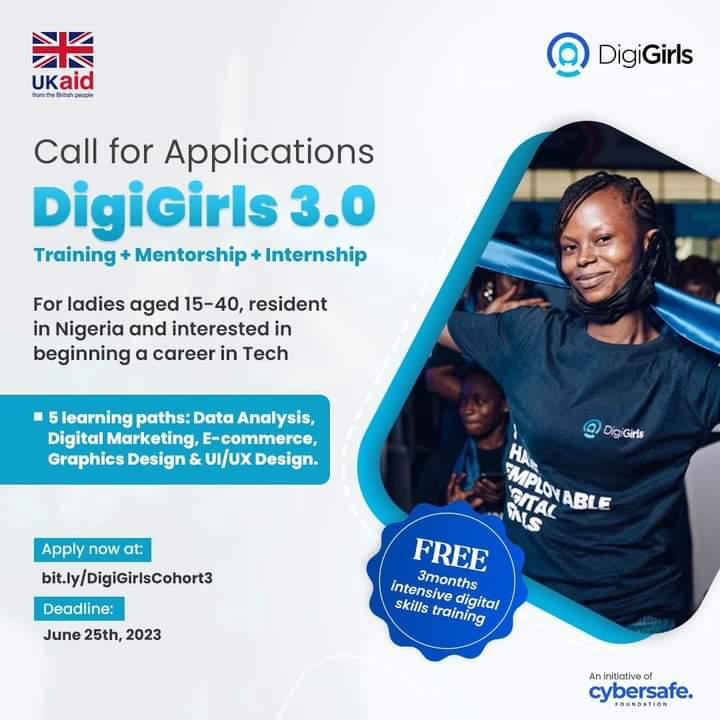 Training: DigiGirls Training Program Cohort 3
Applications are now open for DigiGirls 3.0. The program is a FREE 3-months digital skills training program designed to equip women and girls aged 15-40 years old with in-demand basic to intermediary employable digital skills. The program aims to drive positive livelihood outcomes for our beneficiaries, improve employment prospects, encourage digital entrepreneurship in women and girls, and generally provide marginalized females in underserved communities with the skills needed to develop successful careers in today's digital economy.
Benefits
- Free opportunity to learn Cyber-awareness and Soft skills alongside any of the following;
* Data Analysis
* Digital Marketing
* E-commerce
* Graphics Design
* UI/UX Design
- Mentorship opportunity
- Internship opportunity
Eligibility
- Applicant must be a young Nigerian Woman between age 15-40
Deadline: June 25th, 2023
Get the full details and apply here.
---
What Next is our weekly opportunities issue, sharing local and global opportunities in the finance, digital, gender and development sectors.
Join the waitlist for our newsletter.
Comments