As the week wraps up and right before the weekend takes us away, we've gone through 'the length and breadth' of the internet and sourced local and global opportunities that can be the next IT thing for you. Dive In!

Fellowship: IMF 2023 Youth Fellowship Program
Applications are now open for the IMF 2023 Fellowship program. The International Monetary Fund is calling for applications from youth fellows who want to contribute to the IMF's efforts to build more resilient and inclusive growth for all, particularly for young people.
Benefits
1. Selected youth fellows will attend in-person workshops led by IMF management, senior IMF staff, and external experts and fully funded access (travel + relacted costs) to the IMF's Annual Meetings seminars and events in Marrakech.
2. Selected candidates will have opportunities to meet scholars, activists, leaders, and experts and create lasting connections with other youth fellows from around the world.
3. Selected candidates will become part of the IMF Youth Network to connect with previous IMF Youth Fellows and stay informed of future opportunities, events, and publications.
Eligibility
Applicants should:
1. Be between the ages of 20 and 35 years as of October 15, 2023
2. Have demonstrated experience in one or more of the following:
- Social activism and/or engaging with a civil society organization
- Entrepreneurship and/or participating in a start-up
- Content creation/influencer and/or contributing to independent platforms
3. Be a citizen of an IMF member country
4. Have no current affiliation with government institutions
5. Not have previously been a fellow of the YFP.
Deadline: June 30th
Get the full details and apply here.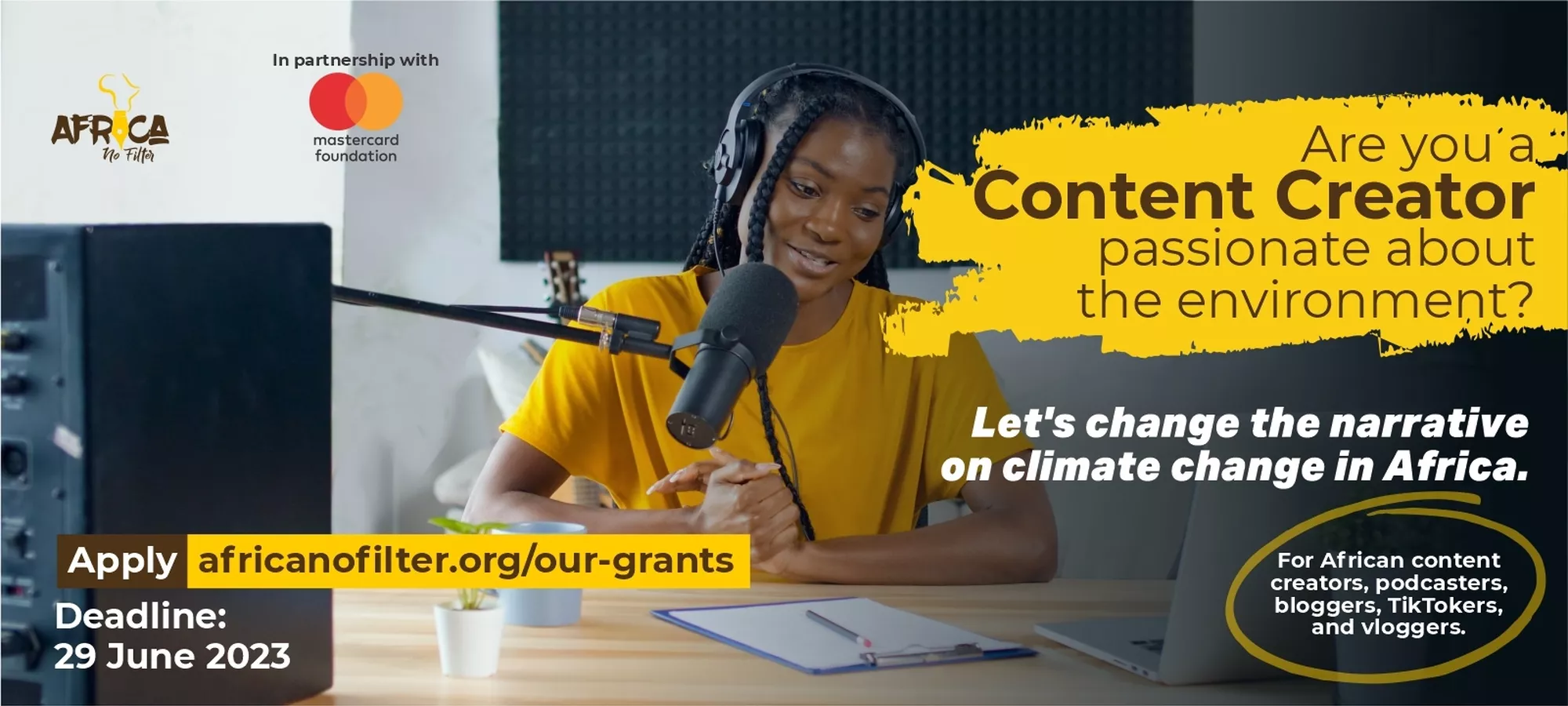 Grant: Africa No Filter Grants for Content Creators passionate about the Environment
Africa No Filter, in partnership with the Mastercard Foundation, is looking for storytellers in Africa and the Diaspora to create exciting content that shows a continent that's taking action against climate change. They are calling for podcasters, bloggers, TikTokers, or vloggers passionate about telling stories of climate change in Africa beyond news that focuses on disasters and climate crisis to apply for the $5,000 grant.
Eligibility
1. Open to African content creators based anywhere in Africa and the Diaspora.
2. Content creators must be aged over 18 years, with a track record of producing climate content.
3. Content creators must have more than two years' experience producing podcasts, blogs, vlogs, and social media content about climate action in Africa.
4. Content creators must have a combined audience of at least 5,000 followers on Instagram, TikTok, Facebook, Twitter, and YouTube.
5. Content creators must not be represented by an agent or apply representing an organization.
Deadline: 29th June, 2023
Get the full details and apply here.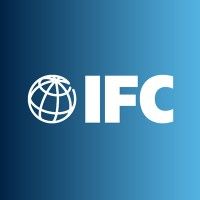 Job: Environmental and Social Development Specialist -Financial Intermediaries Africa Region
The International Finance Corporation - a member of the World Bank Group is looking to recruit a full-time entry level staff as an Environmental and Social Development Specialist (Financial Intermediaries Africa Region).
Criteria
1. Must have a master's degree or graduate/advanced degree in a relevant discipline (e.g., environmental, social sciences, science, engineering)
2. Have a minimum of seven years of working experience, preferably in the assessment and management of environmental and/or social impacts for financial intermediaries.
3. Good working knowledge of the IFC Performance Standards.
4. Ability to analyze and synthesize diverse E&S related data and information
Location: Lagos, Nigeria
Get the full details and apply here.
---
What Next is our weekly opportunities issue, sharing local and global opportunities in the finance, digital, gender and development sectors.
Join the waitlist for our newsletter.
Comments